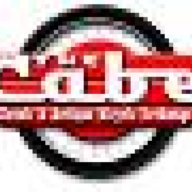 CABE owner
Staff member
System Administrator
May 21, 2006
3,009
3,892
Dalworthington Gardens, TX
Thanks to the efforts of markivpedalpusher and John we now have official CABE license plates and optional mounts to attach them to your bike. 7 different colors including white with blue letters, blue with white letters, natural aluminum, blue with light blue letters, raw steel, black with white letters and aluminum with blue letters. 2 different mounts available. Side mounts to attach to your axle, or top or bottom mounts to mount to your stem bolt or other places.
Each plate is $10.00, each mount is $6.00. Shipping will run $4.00 for as many as you want to buy. I'll take 20% off for purchases of multiple plates and mounting brackets. I'll include a set of small zip ties with every mount purchased. Or, if you want a complete set of 7 plates, $50 plus $4.00 shipping.
Paypal address is
subscribe@classicbicyclenews.com
. F&F if you are comfortable with that, if not regular paypal is fine as well. Be sure to include colors, which type of brackets if your ordering one, and shipping address.
Thanks,
Scott
Last edited: