Wore out three sets of tires already!
From this past weekends Lake Pepin Three Speed Tour.
The weather was near perfect for a bicycle event, yet....
Nobody was there for pictures, so I was taking them at random and trying not to look like a youngster with my phone in my hand. There were many more bikes I didn't get a shot of that I wished I had. There were few imports in this crowd (American bikes). Besides my Continental, I did see an early Varsity Tourist. There are pics of a couple Jeffrey Bocks.
As you may imagine, Raleigh was the predominant marque, and there was the full range. A couple fivers were present and the owners were sworn to leave the left lever still lest they be banished.
The whole gathering is a serious tongue in cheek event. The cheeky part is the atmosphere and the pomp, whereas the serious, is doing 80 miles on three speed, 40lb bicycles dressed in tweed. A gaggle of nutters for sure.
I have all the enthusiasm required, but realized early on that my body wasn't going to let me do the tour. I didn't want anyone to have to worry about me half way through, so I puttered (rode) around town, moved to the prescribed halfway point and then puttered around that town for a few hours before heading home.
Here are a few pics:
Fathers and Wives and Sons and Daughters. This is a pic of the beginning and many are further out not in the pic.
117 signed up.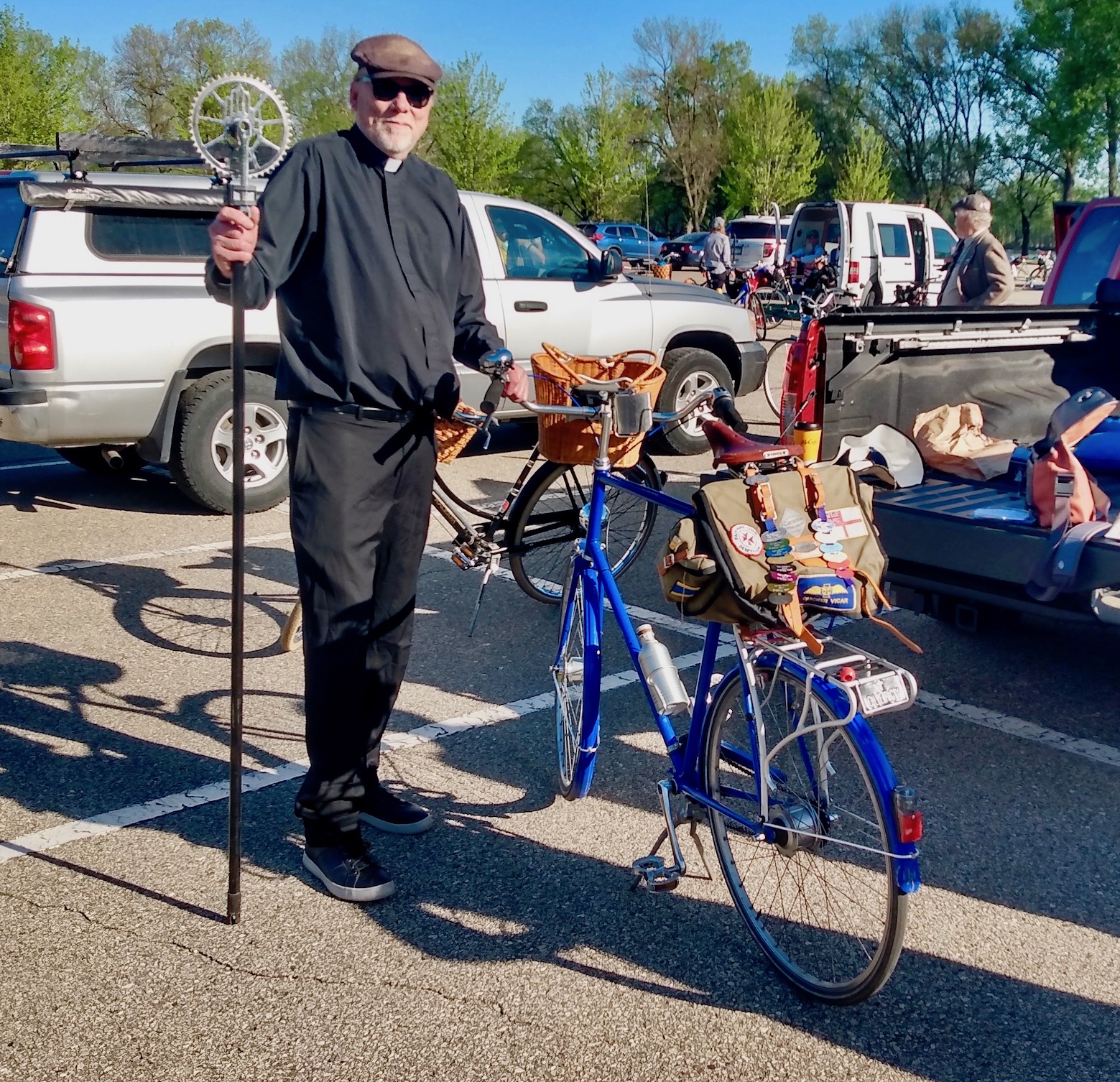 It all starts off with the blessing of the bikes by the Vicar that's quicker. A Python-esque note from the Queen and a group reading and song, humorously twisted for the event. All those tags on the "Vicars" tail bag are from this event, years gone bye.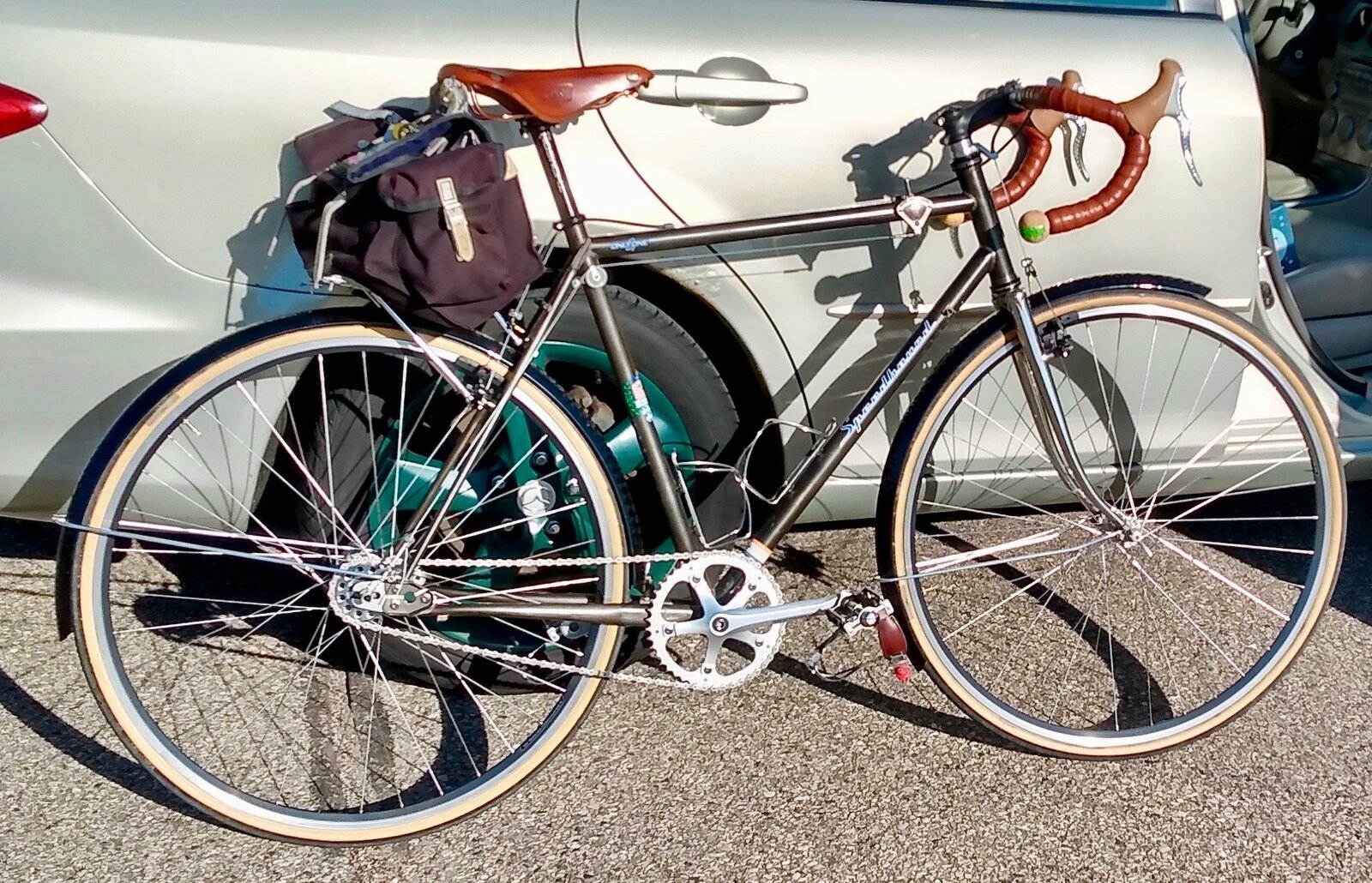 This is a handmade bike, spec'd and built up by the owner. Check out those drop-outs. Replaceable and adjustable for different rear hubs. The finish is gun metal blueing. Outstanding bike.
I counted three Jeffrey Bocks. All of different trim and style. SUPER NICE bikes.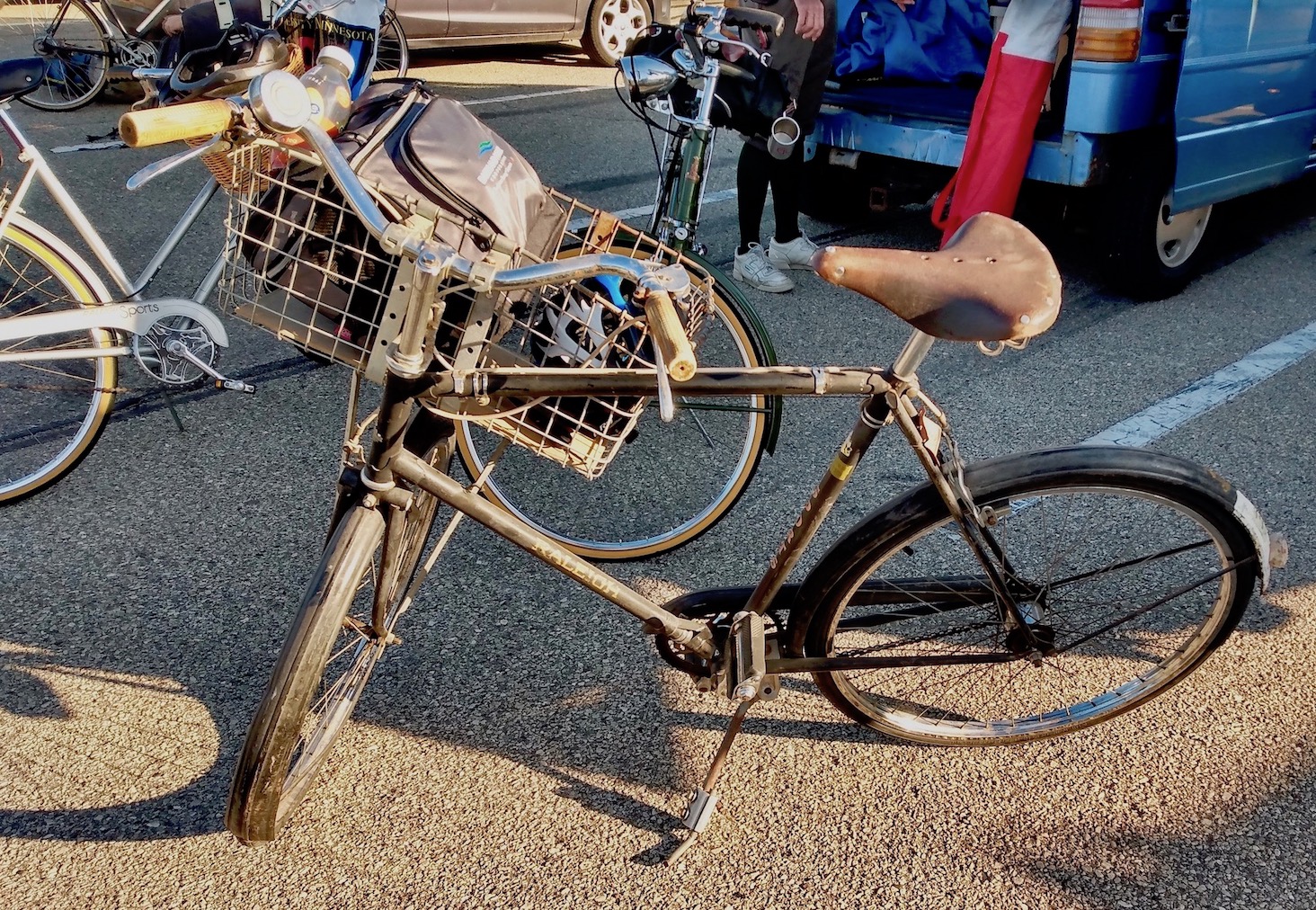 Last edited: