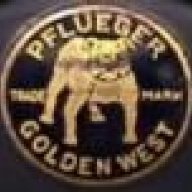 Jan 21, 2013
3,759
5,477
Bulverde, TX
4 weeks ago, I was leading the pack in a daybreak Sunday-morning ride downtown along with a HS wrestler. Watching the car beside me instead of the pavement, I fell into a strange trangle-shaped expansion joint over the riverwalk - at 20mph, which launched me straight down - (I think I was even standing to accelerate). I was in the hospital for 3 days with broken collar bone, 9 ribs and "moderate" brain trauma. I'm doing very well, and will be back on a bike probably next week.. I've been sweating a half-hour every day with my upright on a trainer. Rotator, neck all great - no long term worries, and most of my mobility is already back. Still shoulder discomfort, hurts to sneeze, and can't lay flat yet - I'm sleeping in a recliner. Just getting to the point that typing discomfort is small enough to type for entertainment - before, I was saving it all for work.
But the old GP did not fare well. Top tube, down tube and steerer all bent. Everything else fared well except the saddle, which probably landed the bounce.
I looked at GP frames but decided with all my upgraded components, I'd upgrade the frame and found a nice International.
Picking up the frame at the LBS today - Shawn at Britton's installed my headset and is aligning the frame to 126mm rear. (Somebody had apparently stretched it there by hand and it was all on one side). But otherwise, it's near perfect.
Also, Raleigh spaced the chainstay bridge to prevent a kickstand install. Otherwise, geometry and fork are identical but DB 531. Probably not a good frame for a rear load, so I'm deleting the rear rack, but a great fork for a front load, which I'll stick to.
And should be a blast.
Think I'll call her Lady Isolde.