Riding a '38 Autocycle Deluxe
Sep 30, 2006
4,842
14
so cal beaches
FIRST UP!
NOS CARLISLE 26X 2/125 WHITE WALLS! These appear to be NOS although one has
more Center 'mold flashing' than the other, taller anyway.. NICE soft tires no cracking
one has minor water staining in a few minor spots....should Wesleys out!
Made in USA!
140.00 plus postage
bobcycles@aol.com
or PM here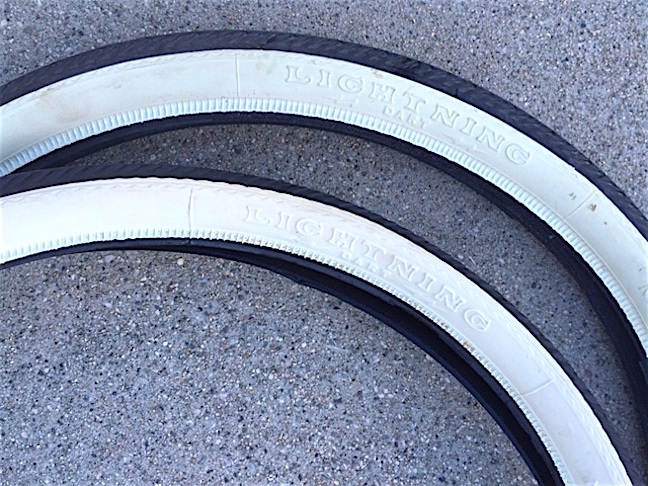 ============GOOD YEAR PAIR SOLD
RARE VERY NICE ORIGINAL GOOD YEAR PREWAR DELUXE ALL WEATHER BLACK WALLS!
These are super nice survivors.....Thick vintage old school rubber .... NO Vinyl stampings...
nice tread and very good originals. Clean up nice enough for a restored bike
HARD TO FIND profile Prewar.
100.00 pair plus postage
bobcycles@aol.com
or pm here
=============GOOD YEAR DOUBLE EAGLE LOT SOLD
RARE Good Year DOUBLE EAGLE Tire lot. Whizzer tires Made in USA
One White wall in good used shape, 4 black walls....2 with decent tread
2 with some considerable tread wear. All will inflate and hold air.
Was holding out for a whizzer at some point for these....
Maybe if I sell the tires I'll find the whizzer!
100 for the lot of 5 plus postage
MADE IN USA ---- The white wall is holy grail US tire.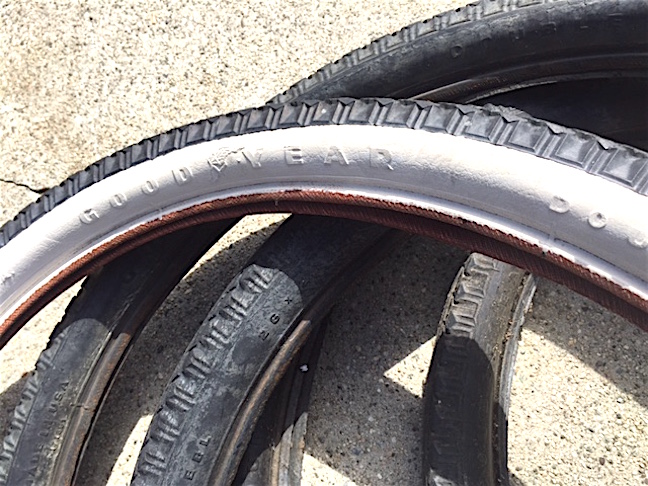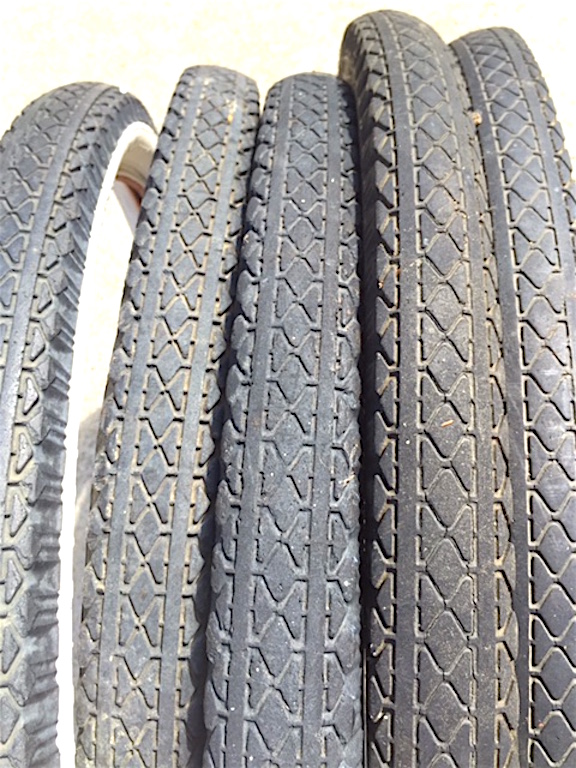 Last edited: