Very nice original paint Survivor
1896 ish
Gendron model no.34
Dang close to being a rider.
Front pegs are very cool
Killer og paint wood wheel set and tires
Excellent saddle 1 blemish as seen
Kroll I believe Kroh ? Not familiar
Wowsa on the cool long Jawls !!!
Excellent corks grips
Working spoon
Thor pivotal seat post
Possibly Thor Hubs not 100% oversized rear cog
Og Gendron stamped tool bag will come with original tools (2) bag is nice but in 2 pieces
Needs Toc !
Rear mud guard was broken at brace and have been repaired with splint ( displays great )
Killer wire guard
Fish net skirt is original and intact but has a bunch of wire repairs holding and making and displaying it to look great / presentable!
Fraigile in some case .
Og paint is excellent
Og Bell that was added at some point and works
Fantastic pedals . King #10
If your looking for a very nice Lady to hold onto this is the one
$1100 plus shipping or picknup ( westbend wi.) end of this month or ML Ohio in April .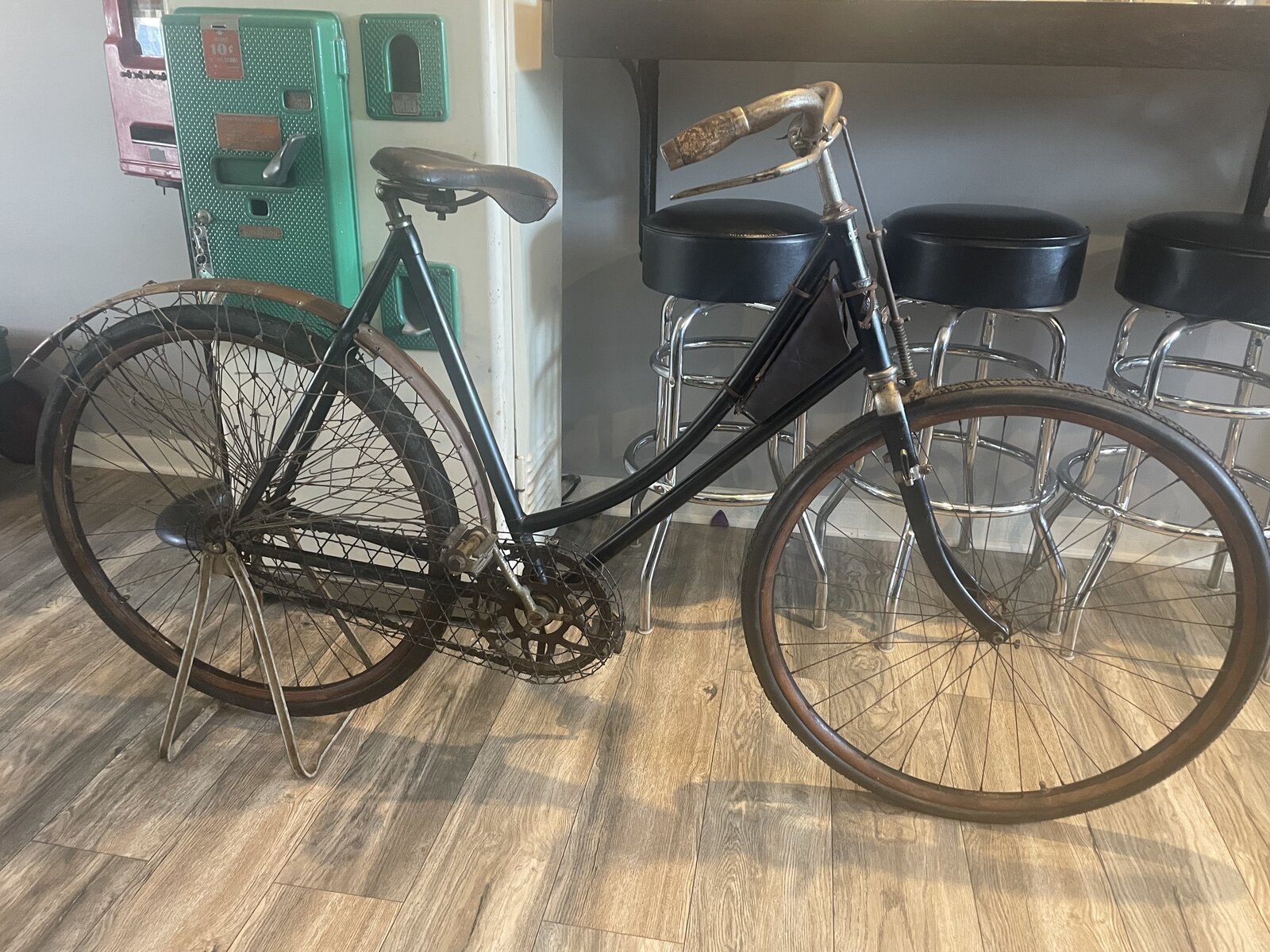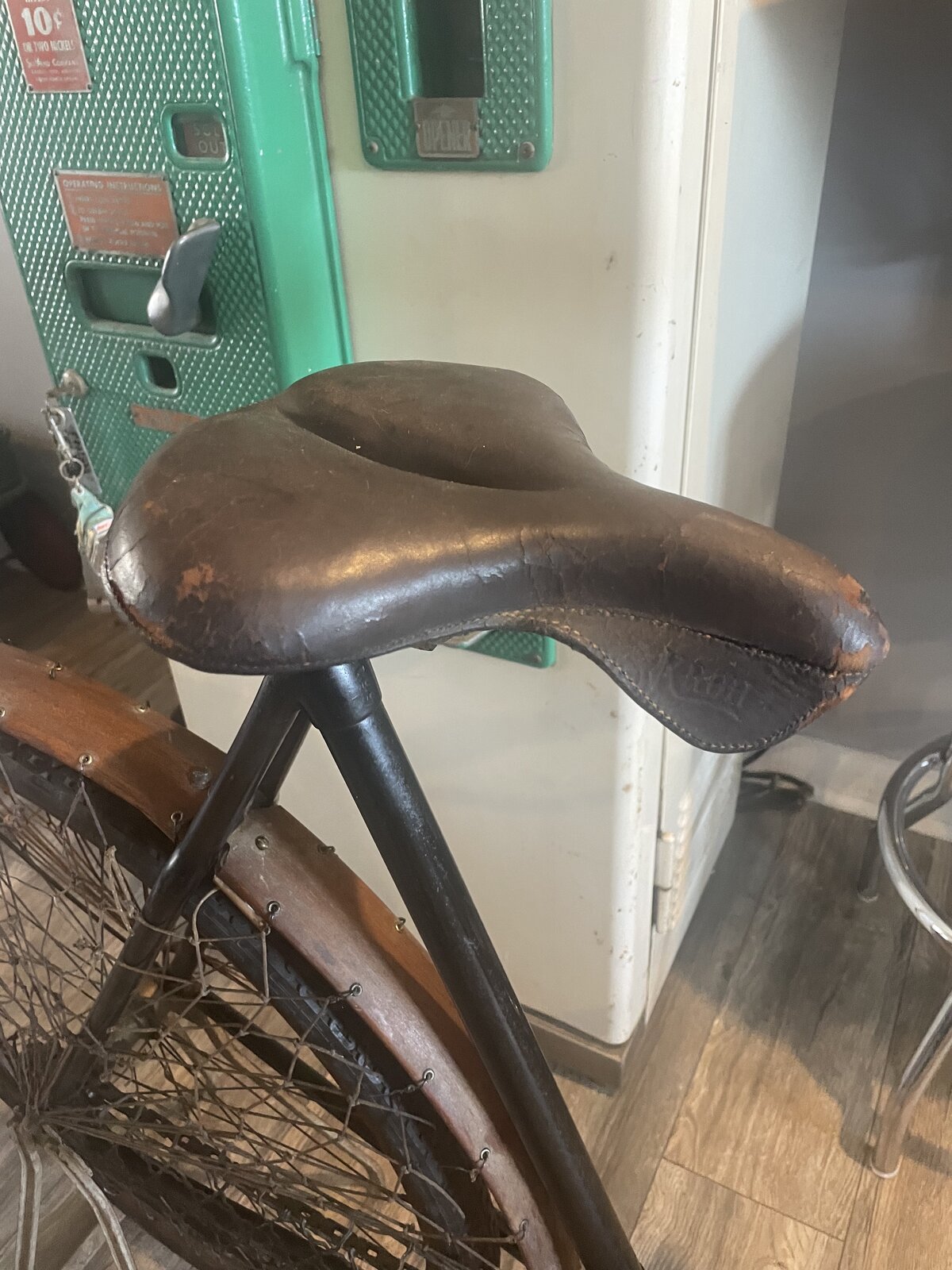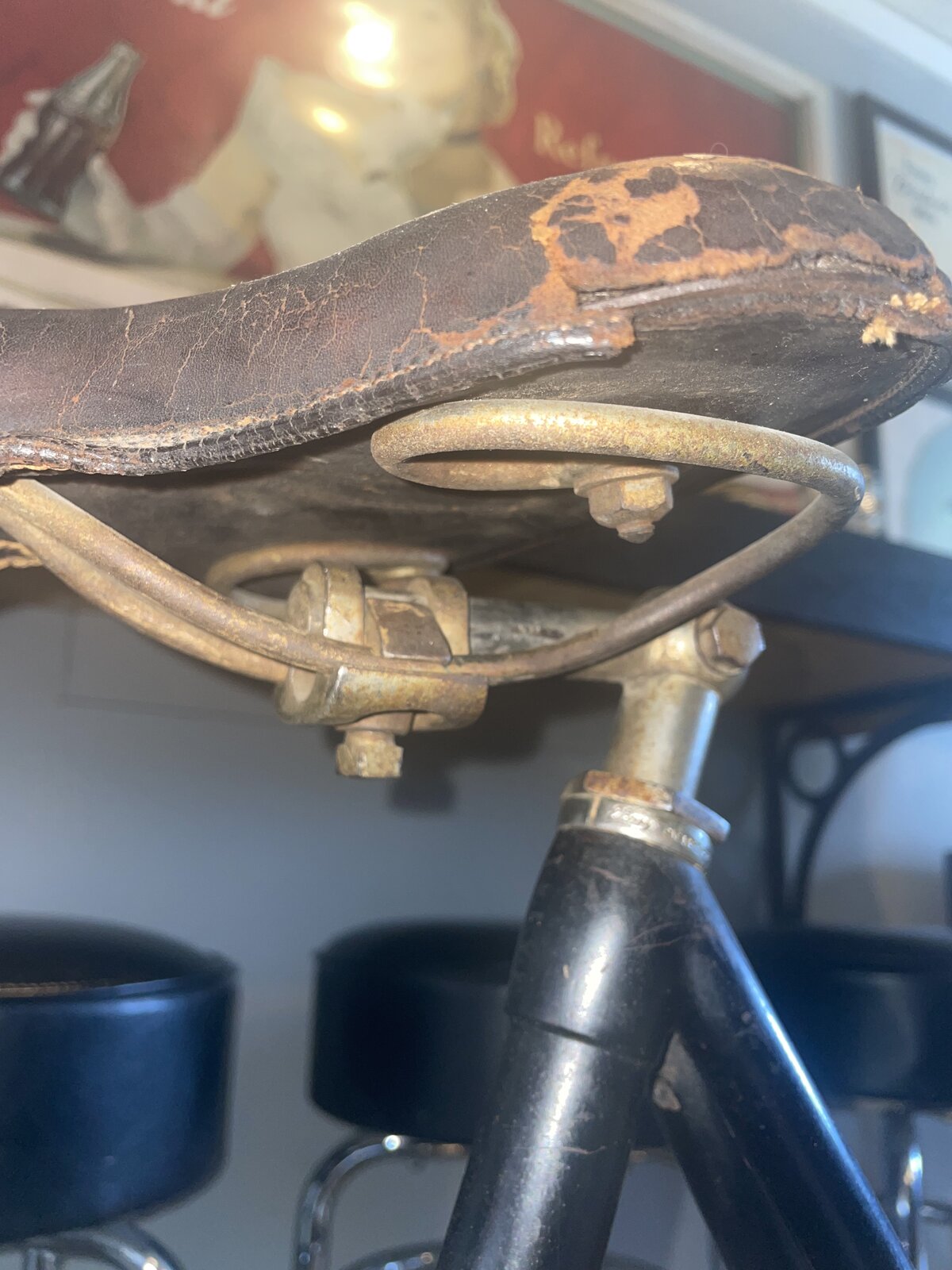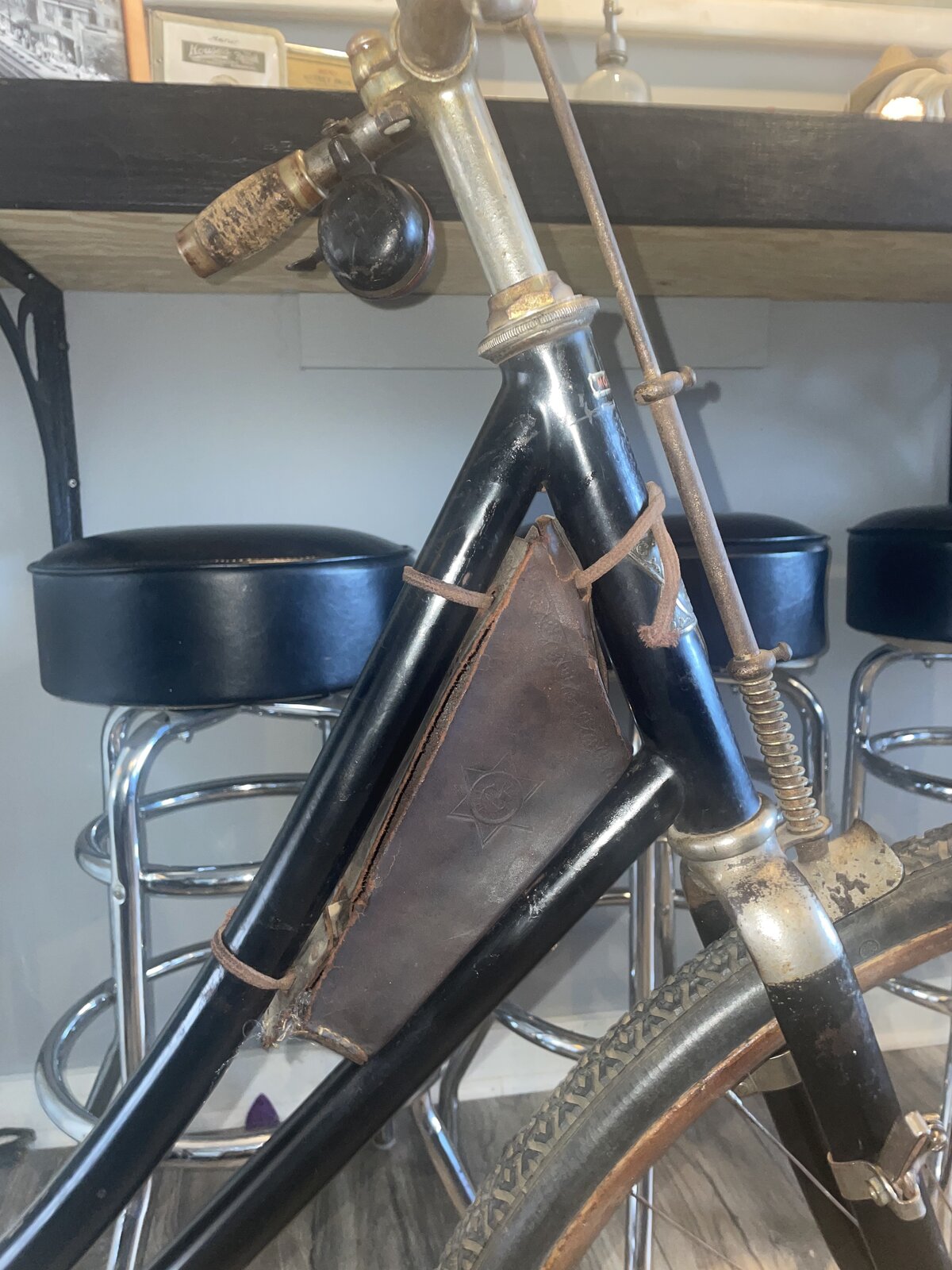 Last edited: