Riding a '38 Autocycle Deluxe
this old boy is on the infamous EEEEEEBay right now
sometimes known as Feeebay...
or Hooooboy!!!
Nice old relic from the early part of the 20th century.. bike is relatively original and complete..
tires missing and badge as well. Front wheel needs some minor truing, rear wheel spins straight,
both are wood with no cracks or breaks. Matched pedals, one very good surviving leather grip,
saddle has damage as shown. Super cool drop bars, surface rusty but really not pitted surfaces
at all. Nice restoration project or wall hanger. Bike is surprisingly light weight
for a bicycle of this age...guessing very early 1900s.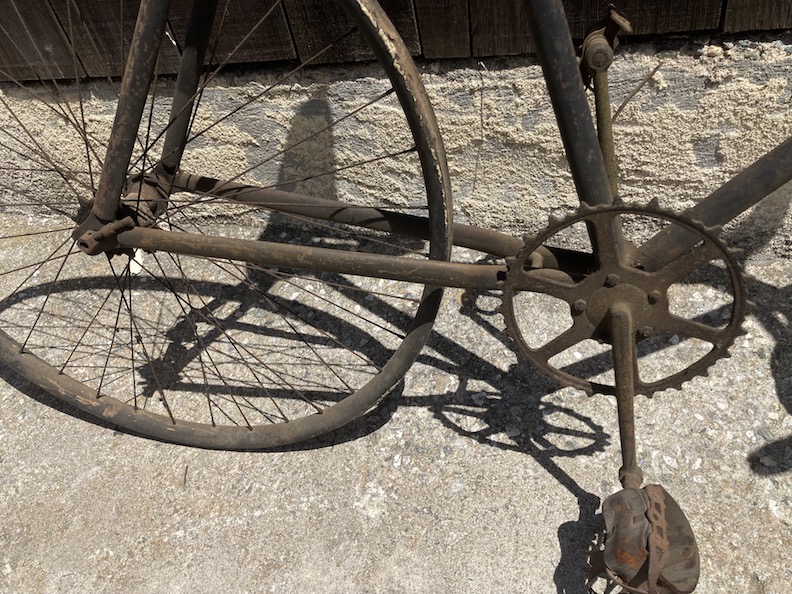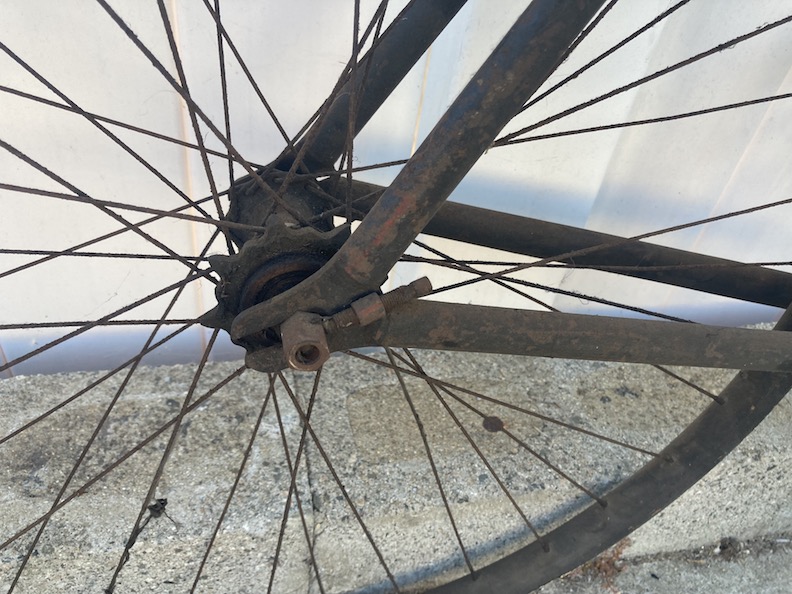 Last edited: