Acquired this Lenox awhile back as the large tubed frame caught me eye.
Cool tall frame (24" frame 1-1/8" tubing) -
What was the purpose of the larger tubing , seems to be a pretty light overall .
Was this primarily availability ,durability, trades marking or performance choice ?
This is the second Toc I've had with the larger tube but definetly different manufacturer
And frame style .
Also has Unique adjustable bars I posted separately here on the Cabe to try to acquire a little information
Slightly different from from the Claus I've had before on another Toc and also slightly different than the few others That were posted as similar designs , any thoughts ?
I'm assuming Pope manufactured based on fork ,rear stays / drop out design and most literature I have seen . Any thoughts welcomed .
Early owner added custom leather toe guards or debri flaps to original traps.
Seen a few other posts with Lenox badged bicycles but not a lot so figured I'd post
To get a little info and share for further use.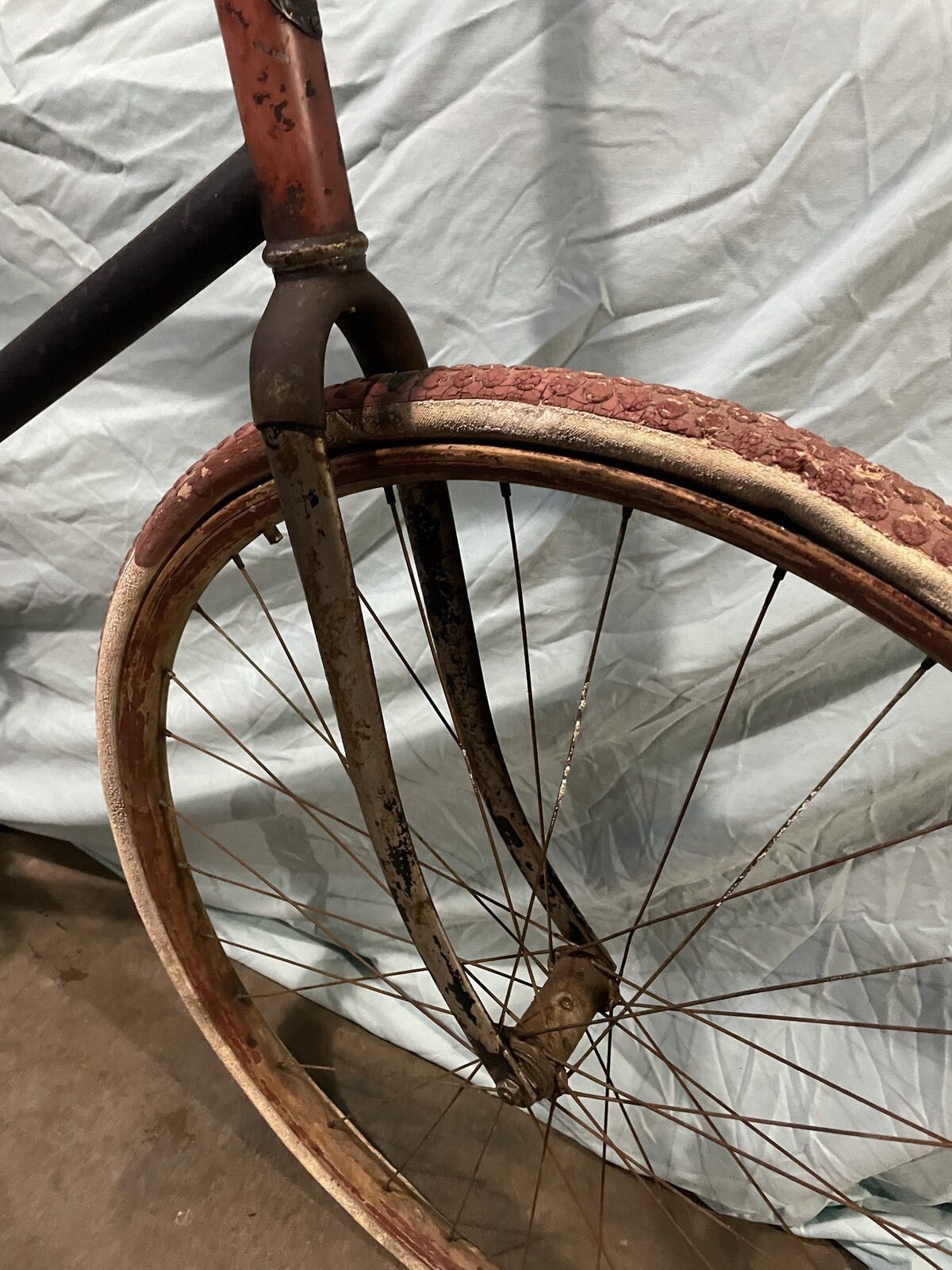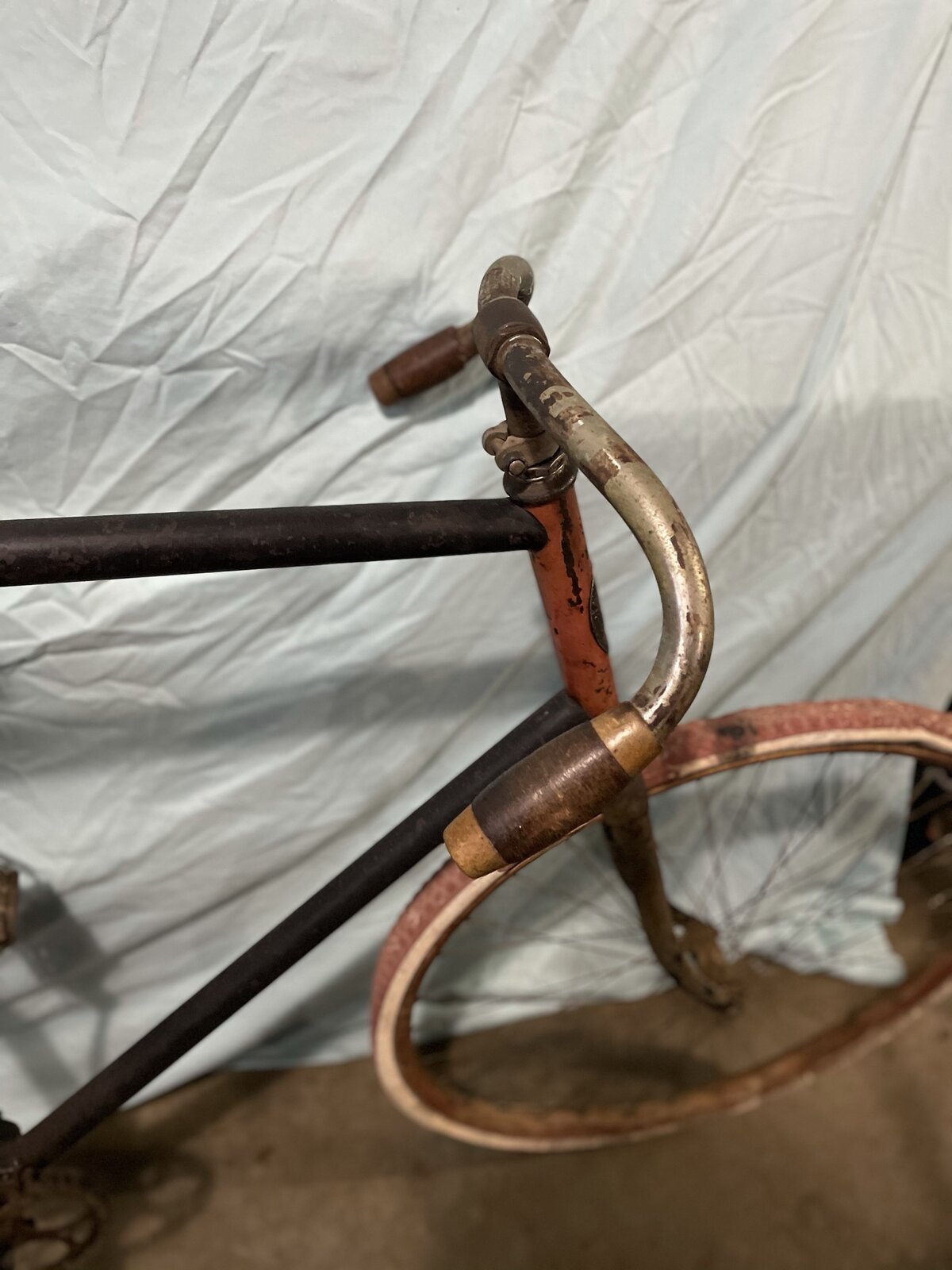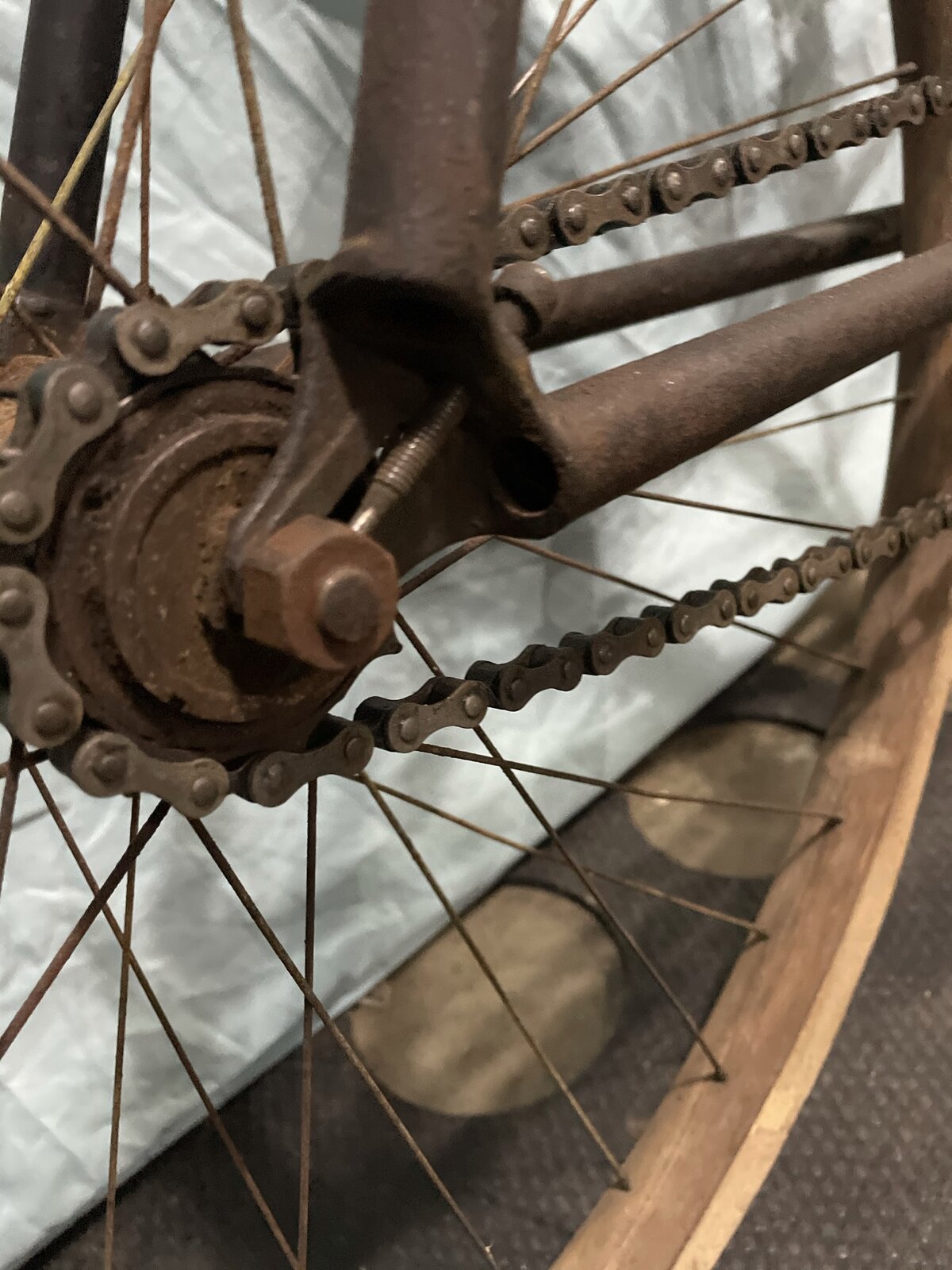 Last edited: