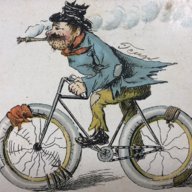 Apr 26, 2015
3,987
39
Roseville MI
Tried to research these a while back and came up empty. Thought the one that has an axle might be a Thor hub, but I'm not sure. I haven't been able to find any markings on them. I really don't have any clue what they are, or how much they are worth.
Please chime in if you can identify them.
Both take 36 spokes.
Looking to sell the two together, not really interested in splitting up or determining individual values.
That being said, I'm asking $300 shipped for both, or best offer (Lower 48, or pm me for a shipping quote for other locations.)