Finally riding a big boys bike
Looking to trade or sell this old saddle in the pile but Im not sure what it is. It is not marked.
Most everything about it is pictured.
Plywood base
Excelsior or mohair? stuffing
The front frame bars underneath pictured are not broke or cut, they just end at slightly different lengths. The plywood above is broken right there.
The tape residue on top is pretty old and comes off easily but I dont want to chance messing something up that a pro could easily do.
Not in terrible shape, If I had the need and inclination, I think I could disassemble and fix it myself. Seems all it needs is a new plywood base and stitched back together.
Im looking for a Brooks B66-ish or Lycette Aero saddle (a sprung style) in decent condition for my 30's English Clubman. To trade or partial trade.
Im not sure what its worth but I know what value I put on it
somewhere around $100 If you think that is too little or too much, let me know. (especially too little
)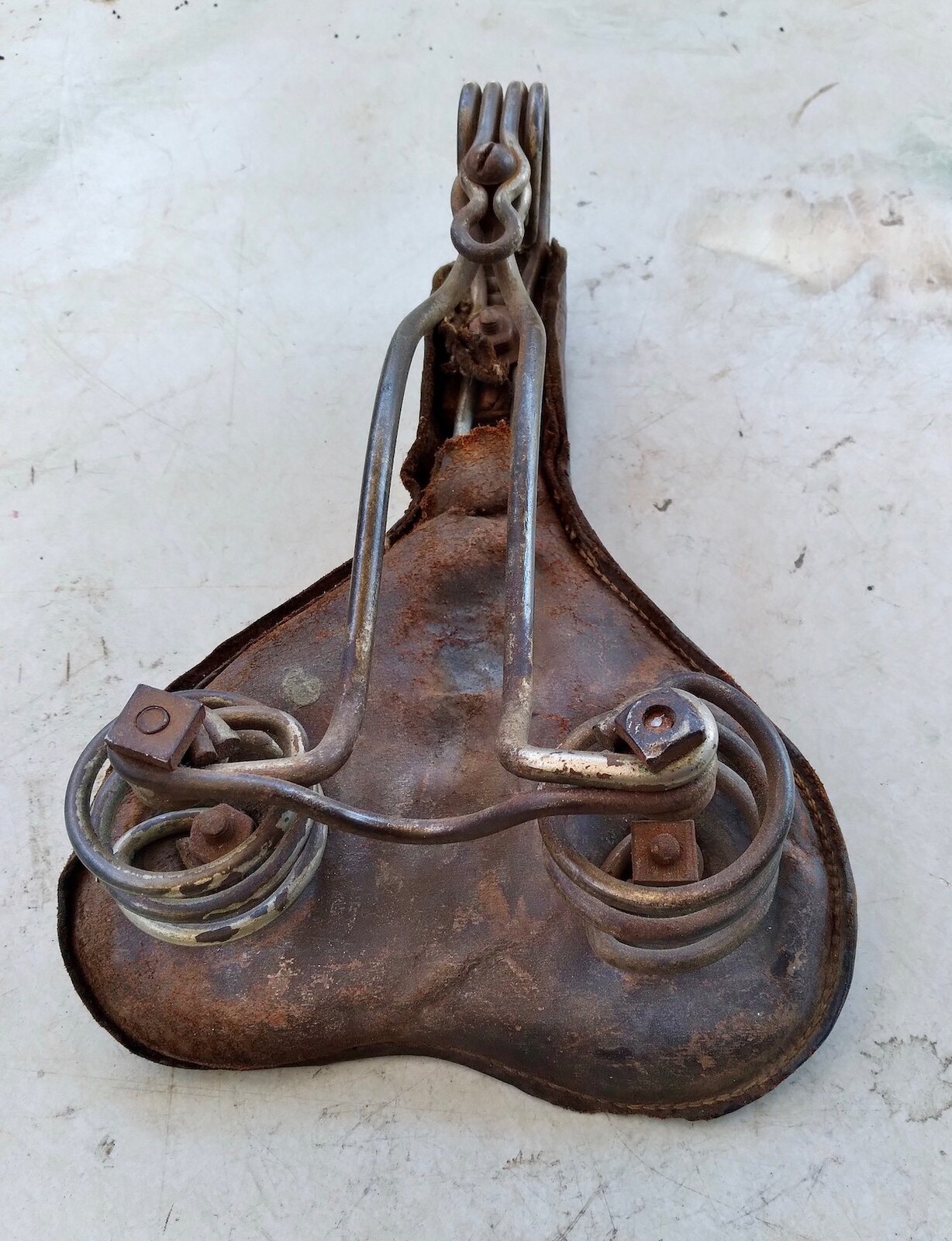 Last edited: