Jul 6, 2016
1,861
5,526
49
Santa Fe, New Mexico
This is a very elegant tall frame (24 inches) which I believe maybe a pre-1900 Gendron from Toledo, Ohio. There is a ghost image of a 6 sided star on the head tube, see below for possible badges. (Thank you to Catfish and @
petritl for images of possible badges)
The frame is straight and has much of its original paint, the forks have old repairs at the ends, and are rusty, and should only be used for display only. If you want to make this a rider you will need new forks! There is threading at the top of the seat mast but the lock nut is missing; there also is a funky bearing configuration with the fork and head tube. Two new race cups and bearings will be needed. It also looks as if the crank and chain ring were possibly re-configured in some way (see the extra hole on the ring).The frame has paint loss, scratches and abrasion, minor rust, as expected. No large dents or serious problems. This is a killer frame in person with the combination of beefy thick tubing and smaller diameter tubing. $250 plus shipping.
Now $200 plus shipping.
Please PM if you wish to purchase. Kindly Brant.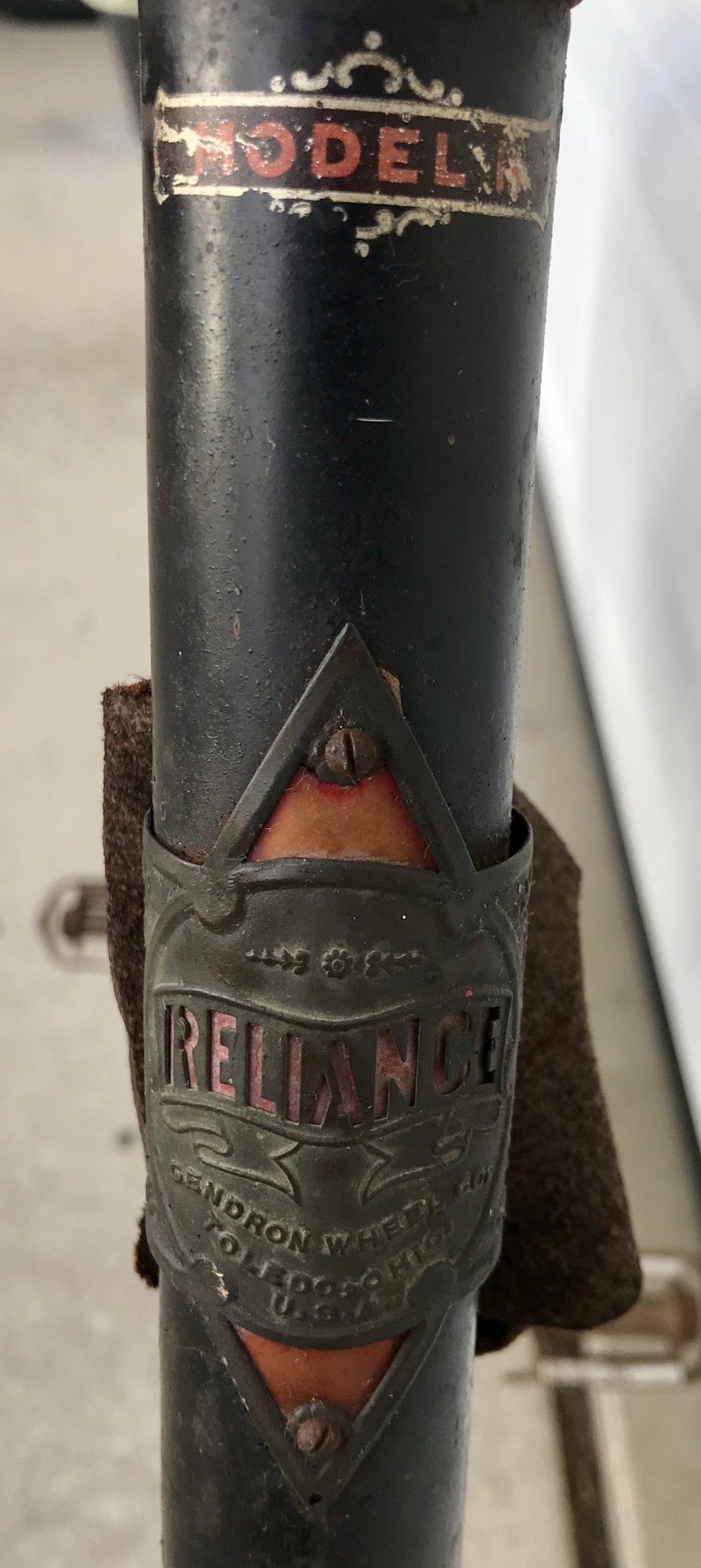 Last edited: