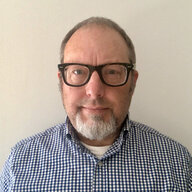 Wore out three sets of tires already!
Dec 31, 2010
826
Newburyport, MA
Here's a beautiful and quite scarce bicycle book from the 1890s.
The Bicycle Boy
is a 16-page die-cut book published in 1896 by McLoughlin Brothers of New York. The cover of the book is chromolithographed and cut in the shape of a boy riding a bicycle. It measures 15.5" x 7.5" and contains a combination text and illustrations printed in sepia ink with additional chromolithograph plates. The poems contained are as follows; The soldiers, A Christmas problem, The bicycle cats, The wise old mouse, Bennie the "scorcher", Only donkeys, How the geese got home, A circus in Boyville, and Little Teddy and Rover. The condition is good to fair with minor cover rubbing and chipping, some creasing, and light foxing – basically what you would expect from a 123-year-old paperback. $350 shipped in the US. Payment via PayPal family and friends is preferred.
Please review pictures closely and message me if interested or with questions.
-Lester