Apr 5, 2011
1,057
Wilsonville, United States
I recently was fortunate enough to obtain this "Rarest of rare" setup......check out the colors, vermillion over the bright green.....this was belt connected from 1 rear roller to the front wheel and then I believe a mile meter via gear drive.
Special thanks the main man Mr......mmmmm you know who you is aka "Mr. McBadassatfindingtherarestofrare.
Just got it, check out some of the interesting features......cast "star" hubs, cast feet/stands/stanchions, wood barrels/rollers.....I am smitten....I will try to get a bike on it here soon and source a round rawhide belt
How many stationary racing setups like this exist? Anybody know?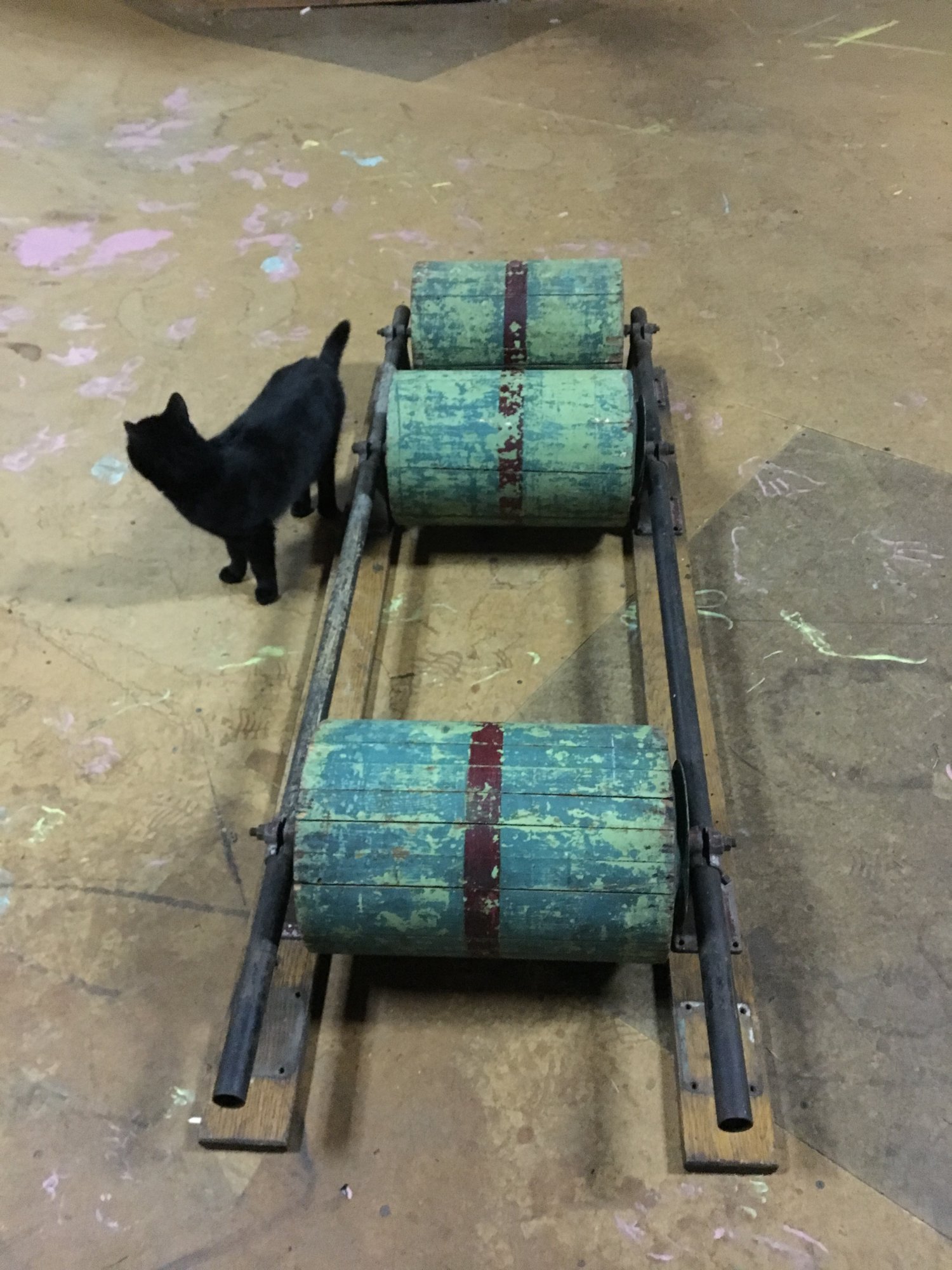 Last edited: