Wore out three sets of tires already!
May 26, 2011
991
2,057
Altadena, CA
So, I got in some parts I bought a long time ago, and this Tomahawk neck was in them. At first I thought it was cut down somehow because it's so small, but after staring at it for a few hours I realized it might just be a Jr. or ladies version.
I have owned both the full size 'razor' version and the 'fat' version, both of which have about the same dimensions for the size of the tomahawk itself; about 4.25" long, but this one is only about 2.75" long!
It's got a 4" rise from the split tube bottom to the long bolt surface, but all other tomahawks I have seen are much longer.
Has anyone ever seen this one before? I sure haven't. The plating is clearly original, and not replated, and the edges look factory, not like it's been cut down.
The contour on the back side is different when I compare it to photos of a conventional, full size razor tomahawk, which bolsters my thought that it's not cut down, but a different version.
Curious to know your thoughts... tell me what you know?!
Thanks!
Balloonatic O-O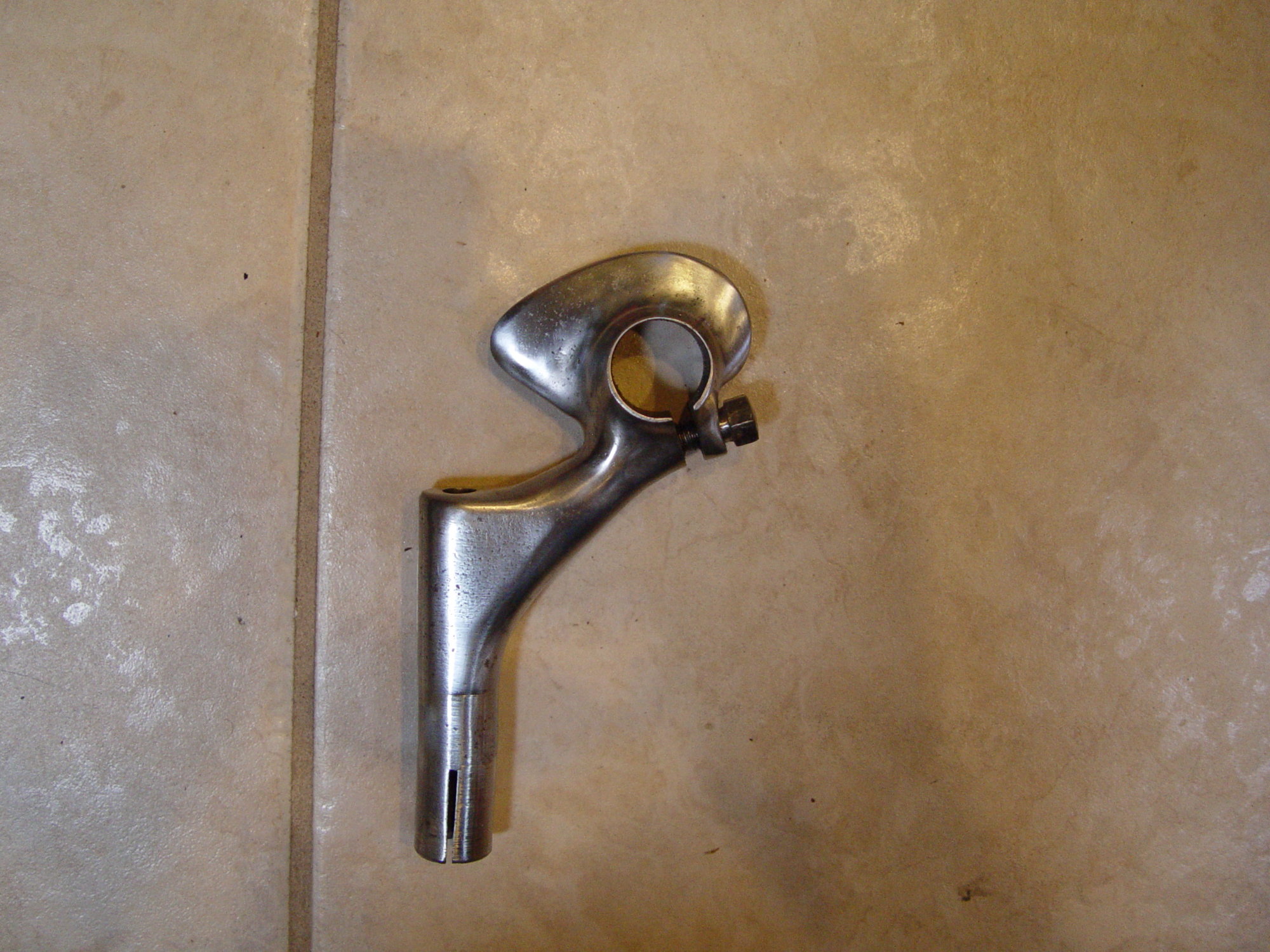 Last edited: