I picked this one up from an auction and now it is up for grabs. The good: It is a real deal Twin flex that is mostly complete minus a chain guard, rack, and headlight. The bad: the headlight that was on it was destroyed in shipping. The rear fender is a bit of a mess towards the rear tip. The front fender is slightly bent. There is no horn or horn button but there is a battery tray inside the tank.
The bike has undergone an amateur restoration by the previous owner but should probably be redone to get this bike where it needs to be. I understand this bike is a project, and can gather more photos of whatever is needed.
The bike currently has 26 x 1.75 tires on it from a middleweight. When it arrived to me it had 2.125 tires on it which rubbed when sitting on the bike due to the rear suspension. I think a 1.95 tire would be a better fit, however I did not have any on hand, so what is pictured is what is included. I will include the crushed delta headlight that came with the bike.
Bike is located in O'fallon Missouri 63368.
Was $2500 plus shipping
REDUCED now 1800 plus shipping anywhere in the Continental U.S.
Paypal is accepted. Buyer pays via f/f or can add 3% for paypal fees.
As of 12/13/2020, I can not not ship at this time. I unable to source boxes due to the covid shutdowns in place. A deal must be in person on within reasonable driving range at this time
Willing to accept trades for other old bicycles. I am interested in balloon tire, muscle bikes, and bmx stuff. Full or partial trades welcome.
Whatcha got.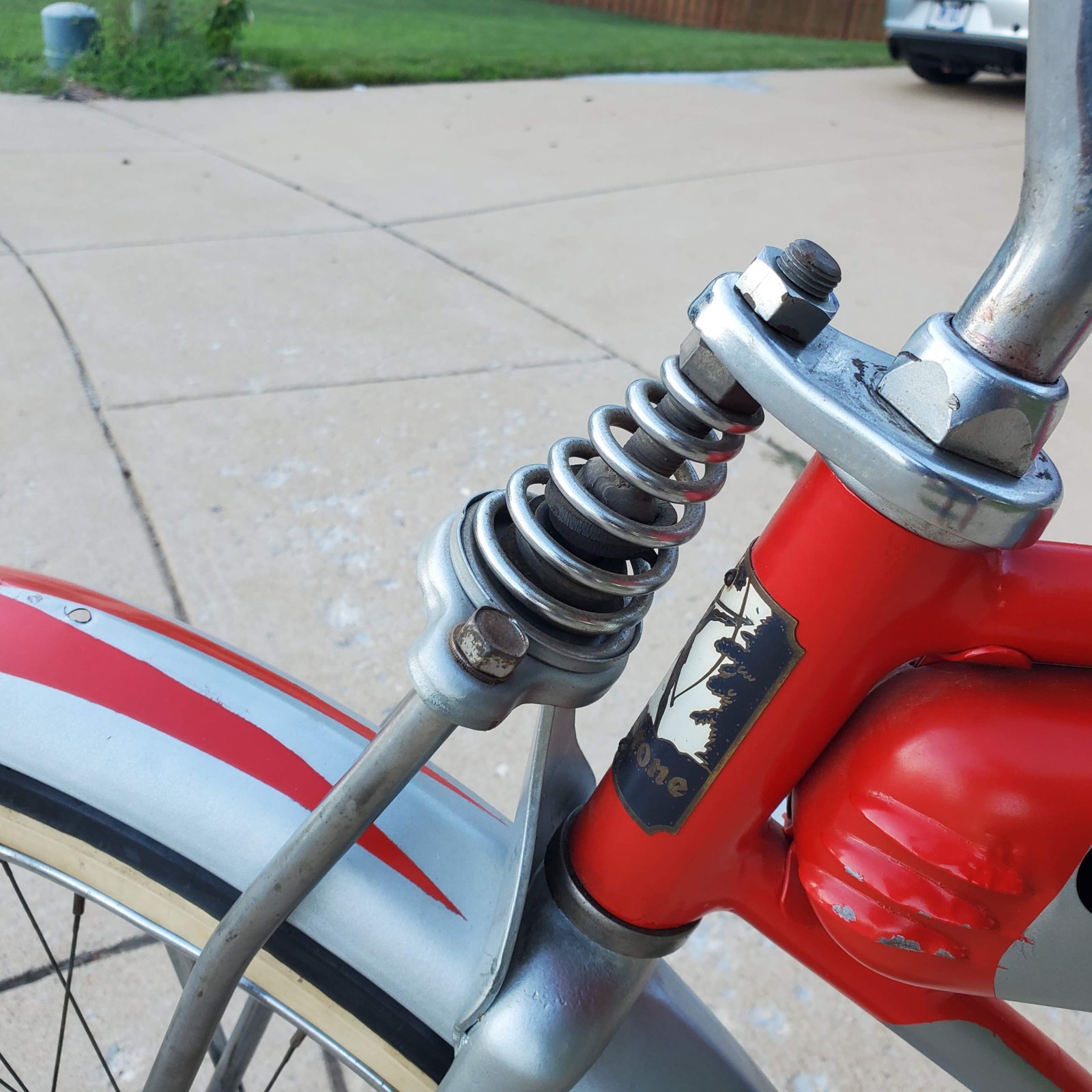 Last edited: