Hi all, new member here.
I regularly like to restore children's scooters, trikes and bikes, and am currently helping a friend with his restoration of a 1963 Triang Super Trike. We're having issues trying to find what the head badge should look like as the one that's on the trike is almost completely worn off. It is a tinplate shield that wraps around the steering column which looks similar to other triang shields I've seen but slightly different shape and larger. Approx height is 2.5 inches.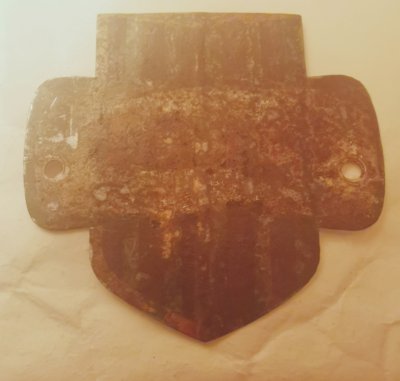 Does anyone have a picture of what it should look like please? I would like to be able to reproduce it for restoration purposes but can see enough detail to get it accurate!
Trawling the Internet so far has proven fruitless, apart from part of a decal that doesn't really look right!
Any help would be greatly appreciated!
Thanks in advance