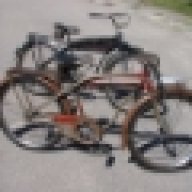 Wore out three sets of tires already!
Nov 22, 2011
923
Hingham, United States
26" x 2.125 Front and rear Tripple Step Wheels Rims New Departure Hub . Both need some truing . I can provide a video of the wheels turning on the truing stand if needed . They will be great with a little truing . The price is $160 shipped
Kindly note : I will only ship this item to the USA Lower 48 States . Location Hingham Massachusetts. Both rims repainted Silver years ago . Will Be good wheels once trued and serviced .
. They can be delivered to the Dudley Mass bike show at its new location. If paid for in advance and the shipping cost would be deducted from the price. Also local pick up is welcome in Hingham Mass.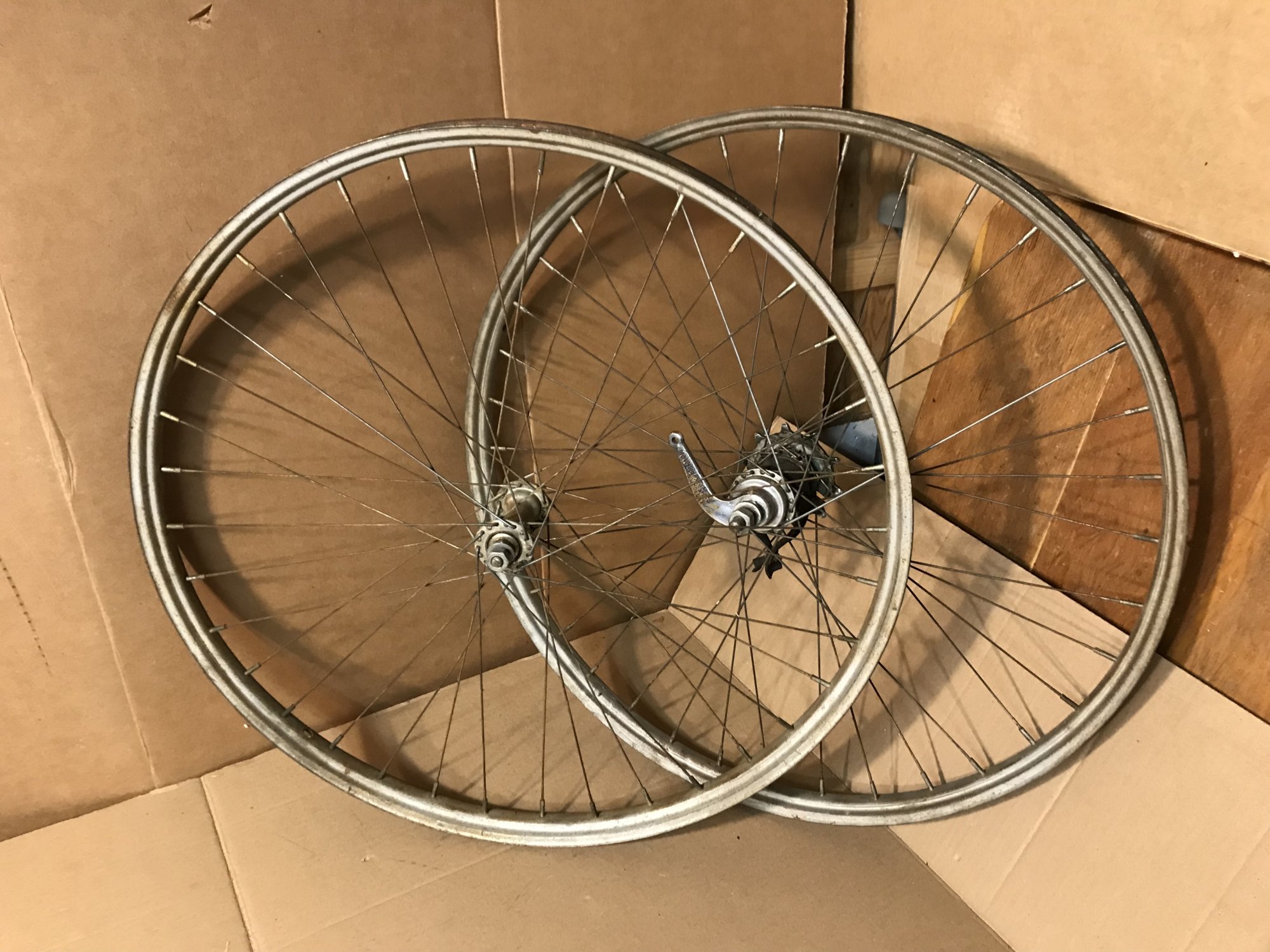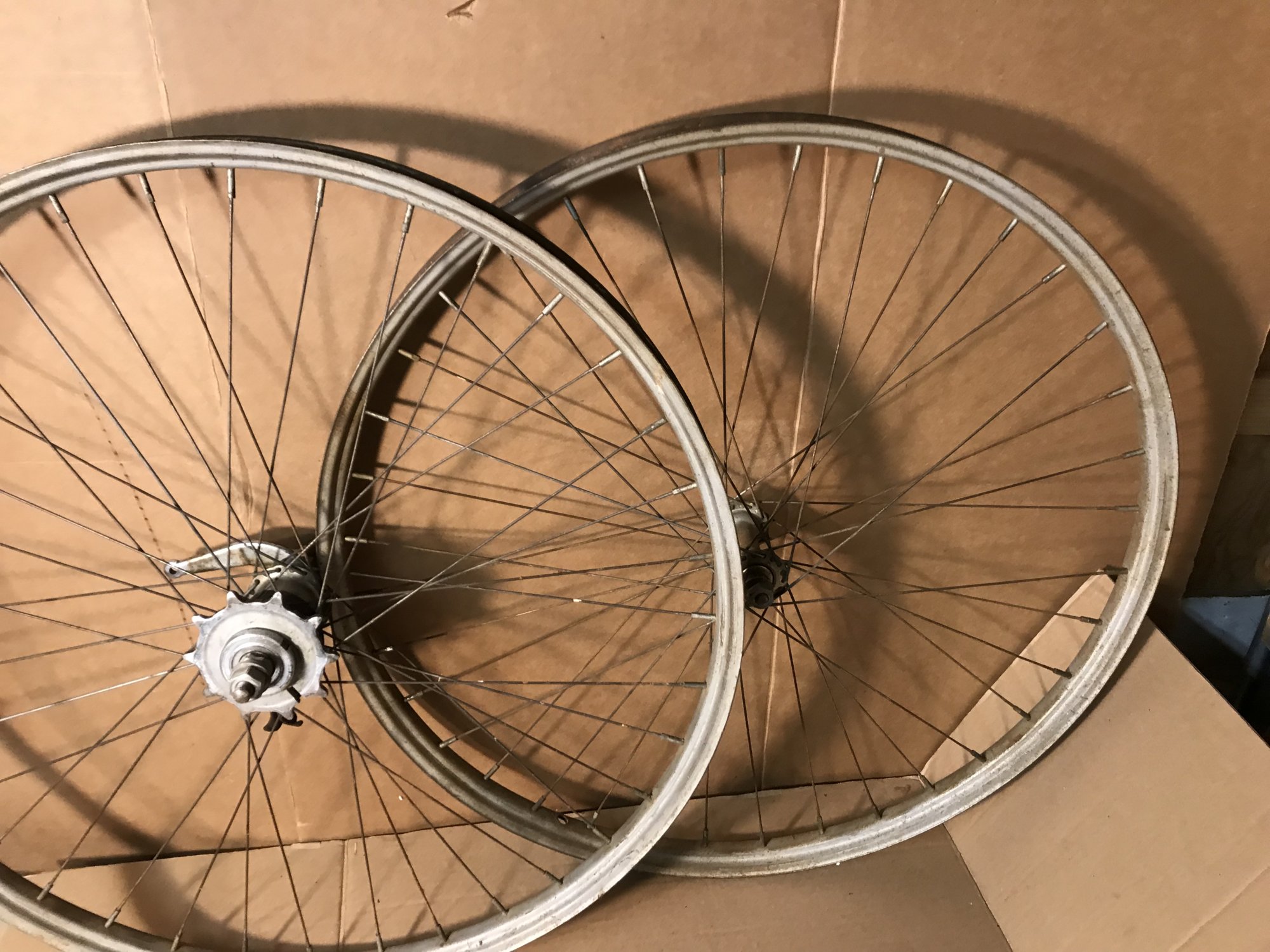 Last edited: