Riding a '38 Autocycle Deluxe
I bought a black and creme Schwinn motorbike frame set at the Memory Lane swap meet. It was a frame, truss fork, crank and chain ring, A.S. stem and some Torrington handlebars. I bought a seat and pedals from my friend Pete. I already had a lucky seven seat post. I also bought a pretty nice set of wheels from Dave Stromberger.
Pete shipped it for me from Georgia to my house in Idaho. The day I got it I tore it all apart, cleaned and waxed the frame, cleaned all the bearings and cleaned the chrome parts.
The forks were bent so I took them over to Jeff Taylor's house and he straightened them for me. Jeff is also going to true the wheels. I can do an OK job but Jeff is a professional and can do a lot better job than me.
I also did some trading with my friend Kim and got myself a tank, rack and chain guard. I didn't think it had a tank originally but after cleaning it I found the markings of a tank and tank straps. I was pretty happy because it was the real deal!
Dave is going to paint the tank and rack and bang them around a little and make them match the paint on the rest of the bike. He's real good at it. I can't wait to get it done.
Here's what it looked like at different stages of working on it so far. I'm getting really excited, I've never had a motorbike before. Barry
The day I got.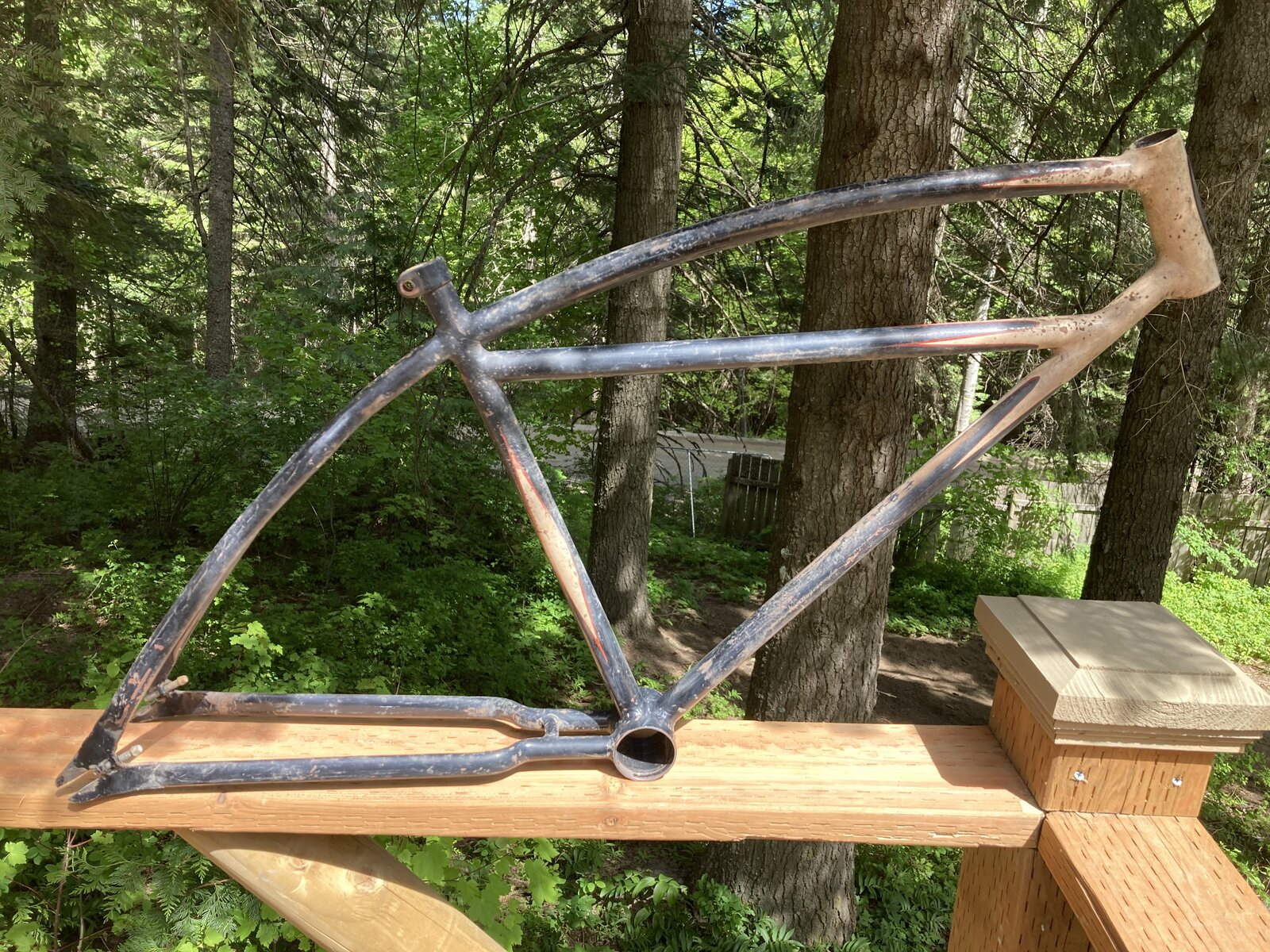 After I started cleaning it up
Starting to put some parts on it.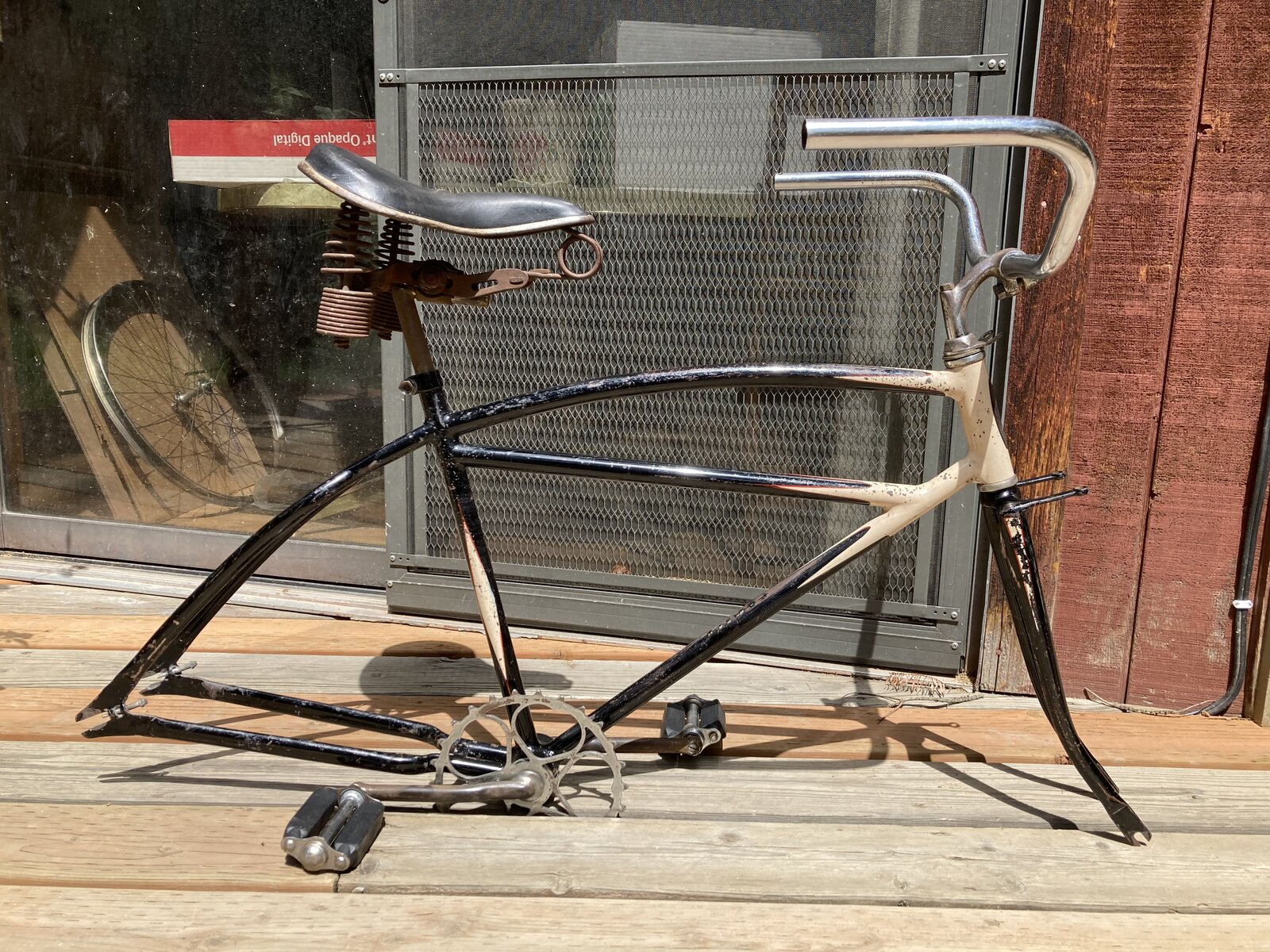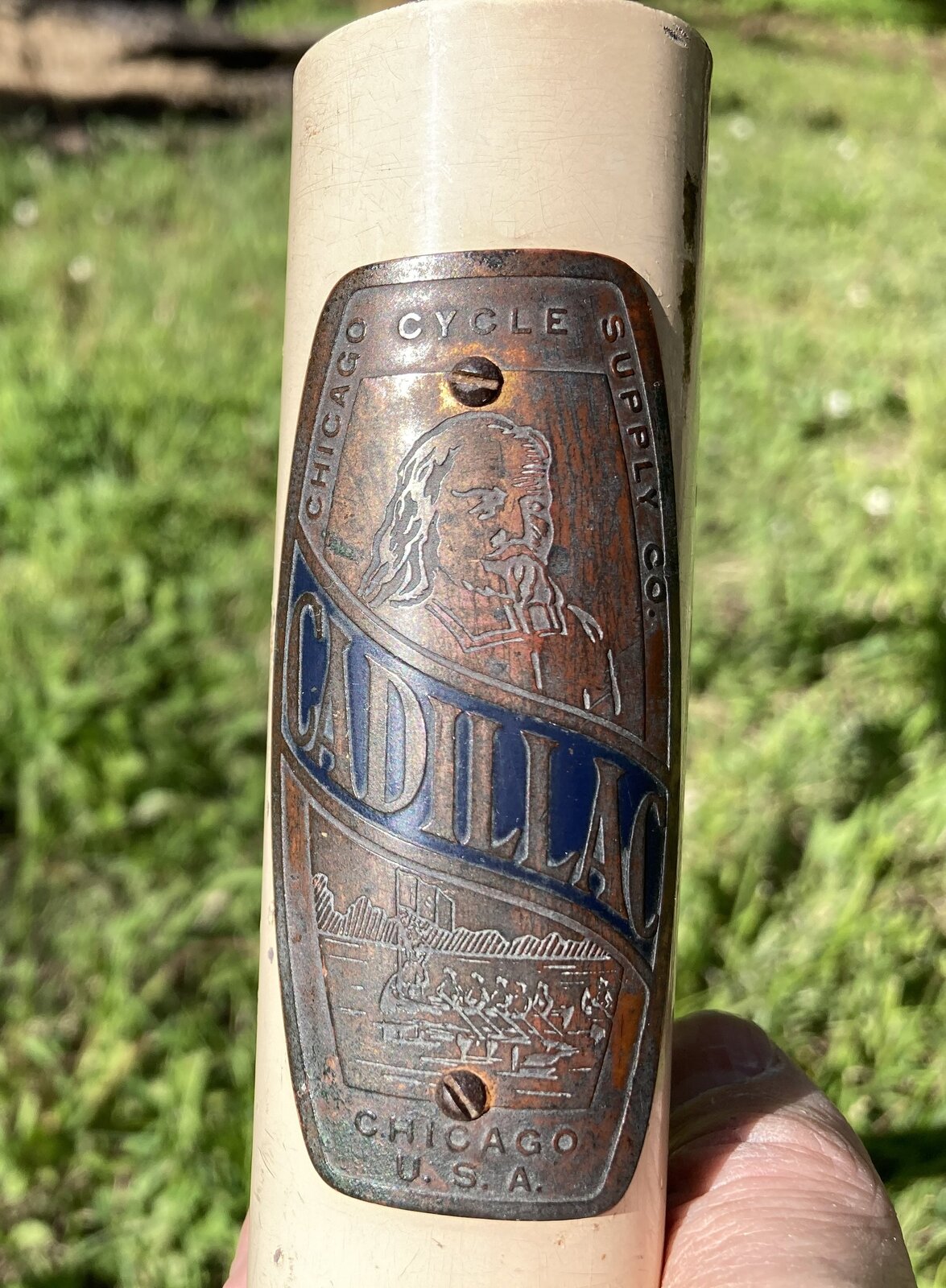 Next will be the wheels after Jeff works his magic. I already have some new red tires and some new tubes. I also have some red pedal blocks I think I'll be replacing the other with.
When and if I ever get any fenders, I also traded for a Silver Ray head light.