Riding a '38 Autocycle Deluxe
I cannot say I have actually straightened a bent fork, but I'd done LOTS of metal straightening on autos. And I almost always prefer to use some heat. Any bending of metal will induce localized work hardening. (straighten a paper clip, then try to reform it to the perfect image of a paper clip, to understand what I mean.) both the paper clip and fork are mild steel. It should be heated to red hot then, pushed with rounded dies and a press. A hand operated mandrel (Dake) press will give excellent control. I'd construct a tin heat shield with a hole to keep the flame off the painted surface. Maybe even cover the painted surface with a wet rag. You'll need OXY- fuel probably, like propane or MAPP and oxygen.
Now I wish somebody could help me straighten the bent top (and down) tubes on my 1946 original paint Schwinn Continental!
While I understand the science behind the metal working you mention above I promise you you are way over thinking it. Most of these old forks bend bent alarmingly easily so they're probably was not much heat hardening going on when this incident happened. I've bent back plenty of forks. Here's a little tutorial I did almost a decade ago now.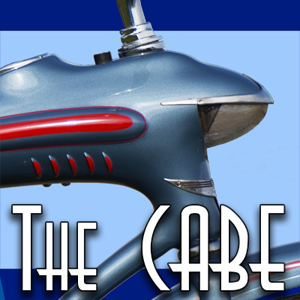 So this is the method I use to straighten a bent fork, It literally takes about 5 minutes. The black tube I'm using here is part of a floor jack handle.Most of the bent forks I've encountered are bent @ the steering tube and these are the easiest to fix The tube is slid down to where the bend...

thecabe.com