Finally riding a big boys bike
I have a May '65 and a June '65 in their Factory Original Paint "Radiant Coppertone".
Both these 65's have Original chrome throughout, white tufted Stingray saddles and Original tires.
Both these long frame Stingrays came out of neighboring cities and still wear their cool Decals and Stickers applied back in the day.
The EA = May 26, 1965 Coppertone was Originally sold out of Park Bike Shop in Evergreen Park Illinois.
It has a water transfer decal on the top tube showing the bicycle registration of 1966-67.
There is a really neat sticker of the dealer on the seat tube.
This bike is still using the front Center Stamp S-7.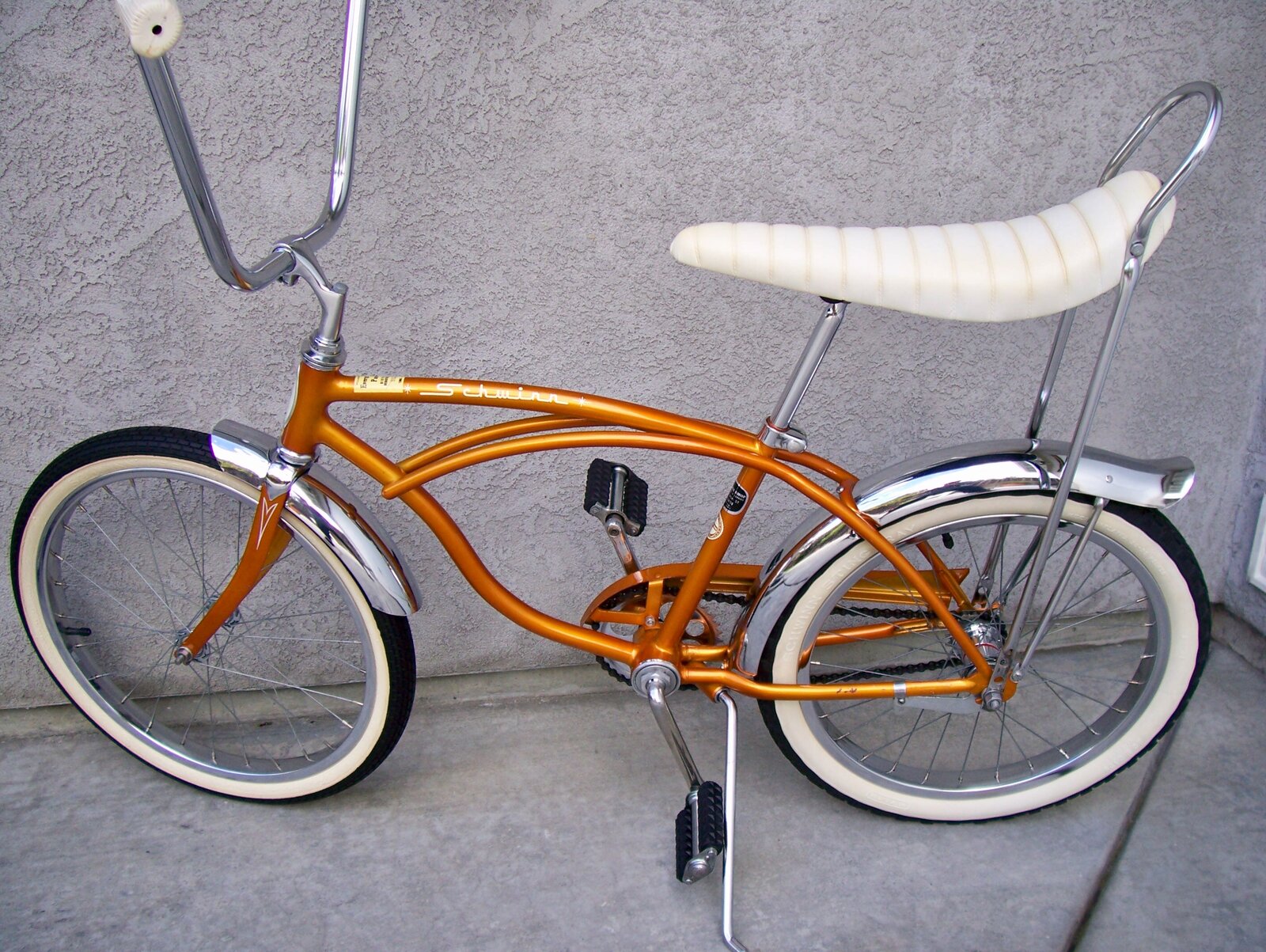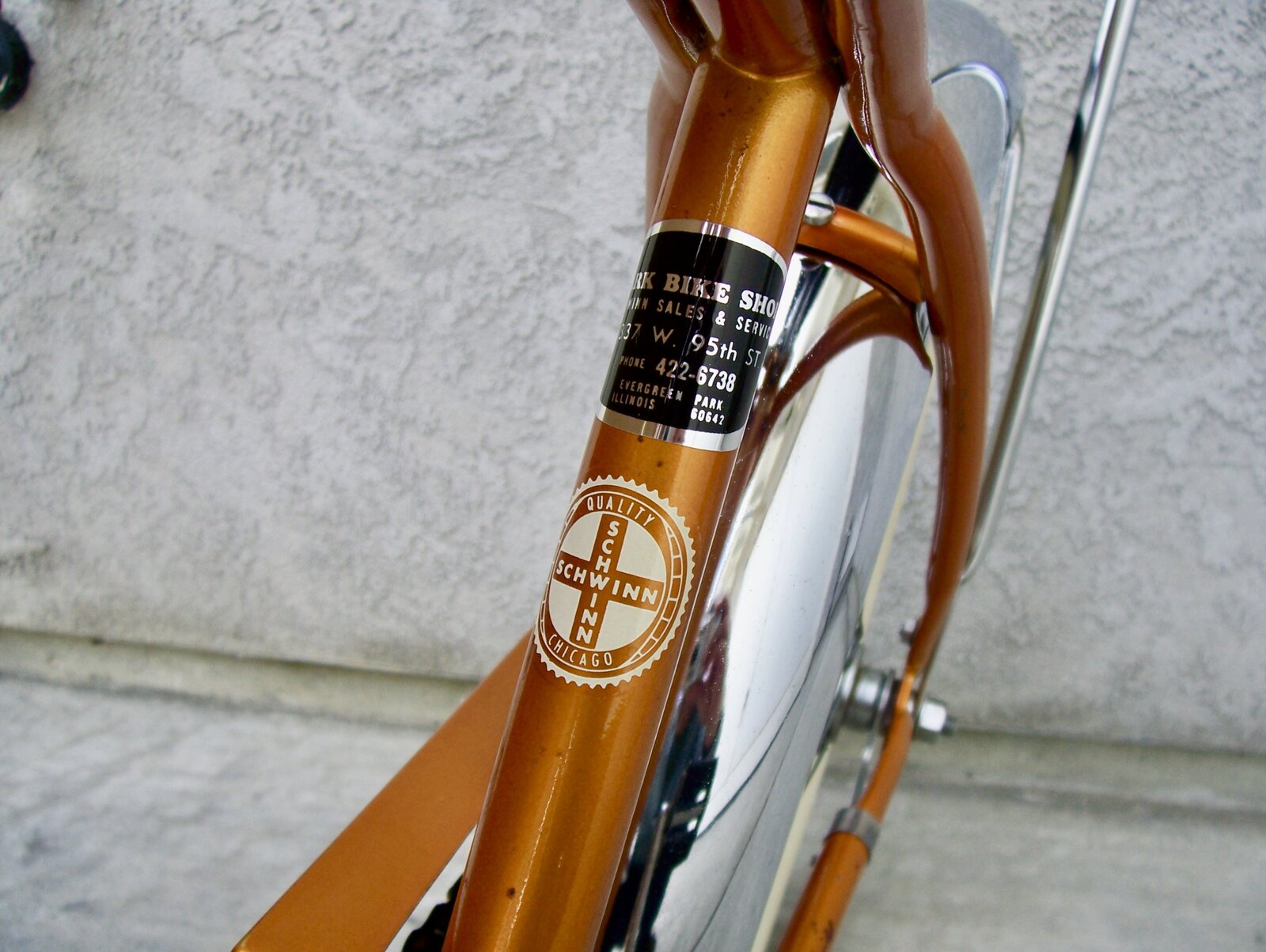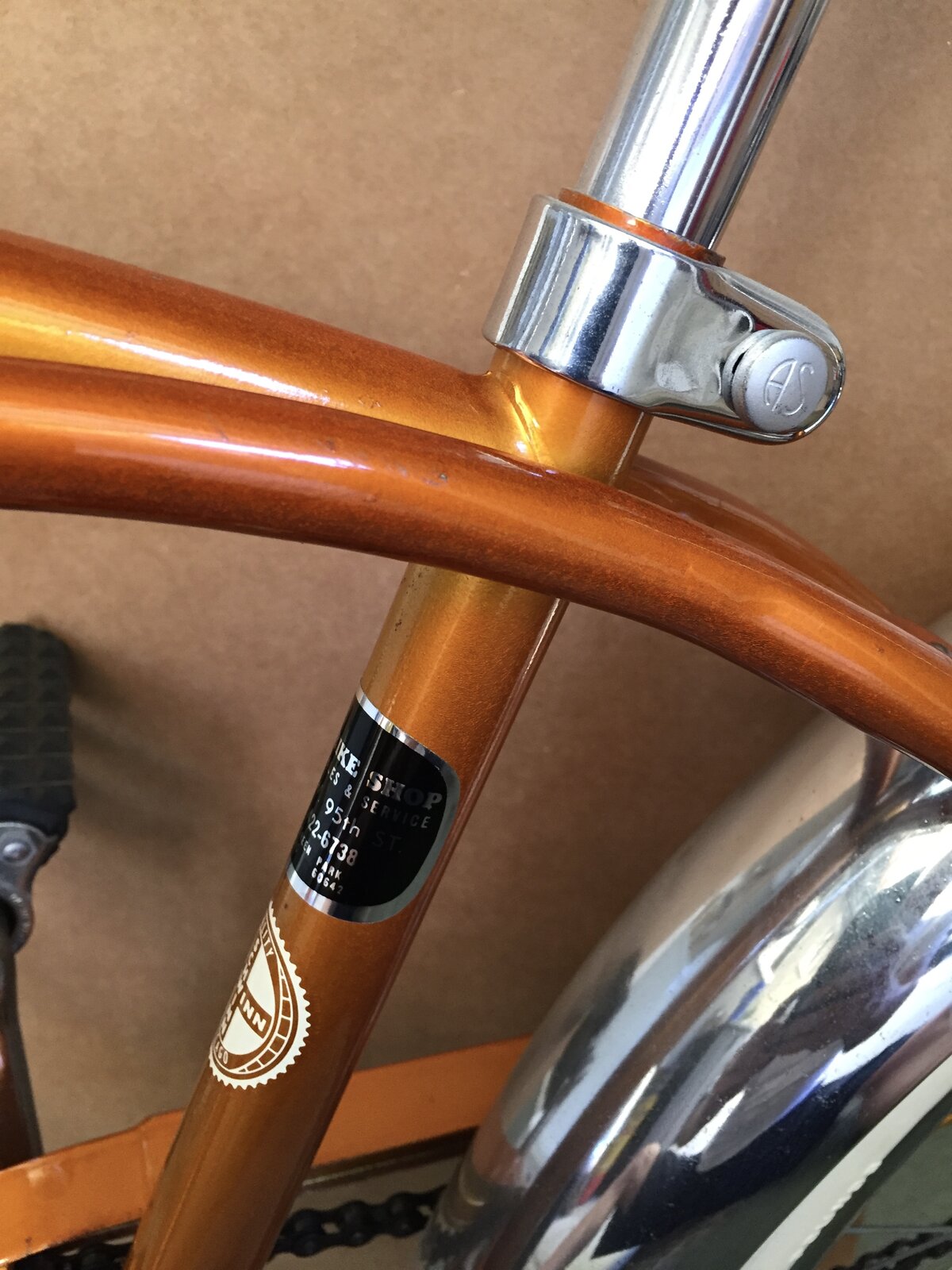 Last edited: