Wore out three sets of tires already!
I have two special books pertaining to 1953 Chevrolet cars.
One is a Special Dealers Showroom book with
45 pages
and hard covers. Every page and photo is color. There are even actual cloth samples for the different interior fabric and much more. There are pages reflecting all available option and models all in color.
The other book is called "A guide to your new 1953 Chevrolet with
31 pages
. I suspect this may be the book found in a brand new car glove box.
Both books are in great shape and I've had them for many years and wrapped in plastic.
The first eleven photo's are from the showroom book.
The last number of photos are from the glove box book.
$200.00 shipped in the lower 48.
Dave Laidacker
570-220-9523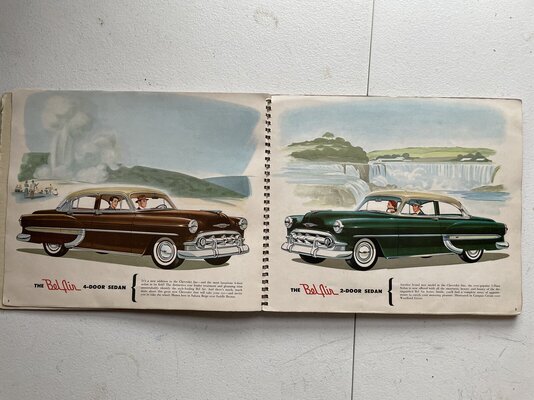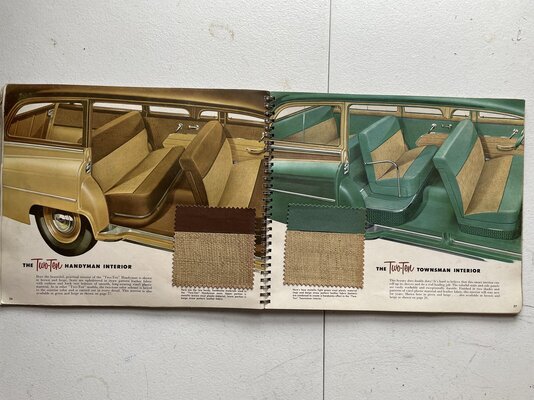 Below is a sampling of the glove box book