I recently spent the day with my friend Jaume in his workshop in Mallorca.
While I was there a friend brought in this conundrum, I think it's 1920's to 1940's, French or Italian, other than that I'm at a loss for ideas.
Ostensibly it's a fairly conventional 'roadster' type bicycle with typical period details.....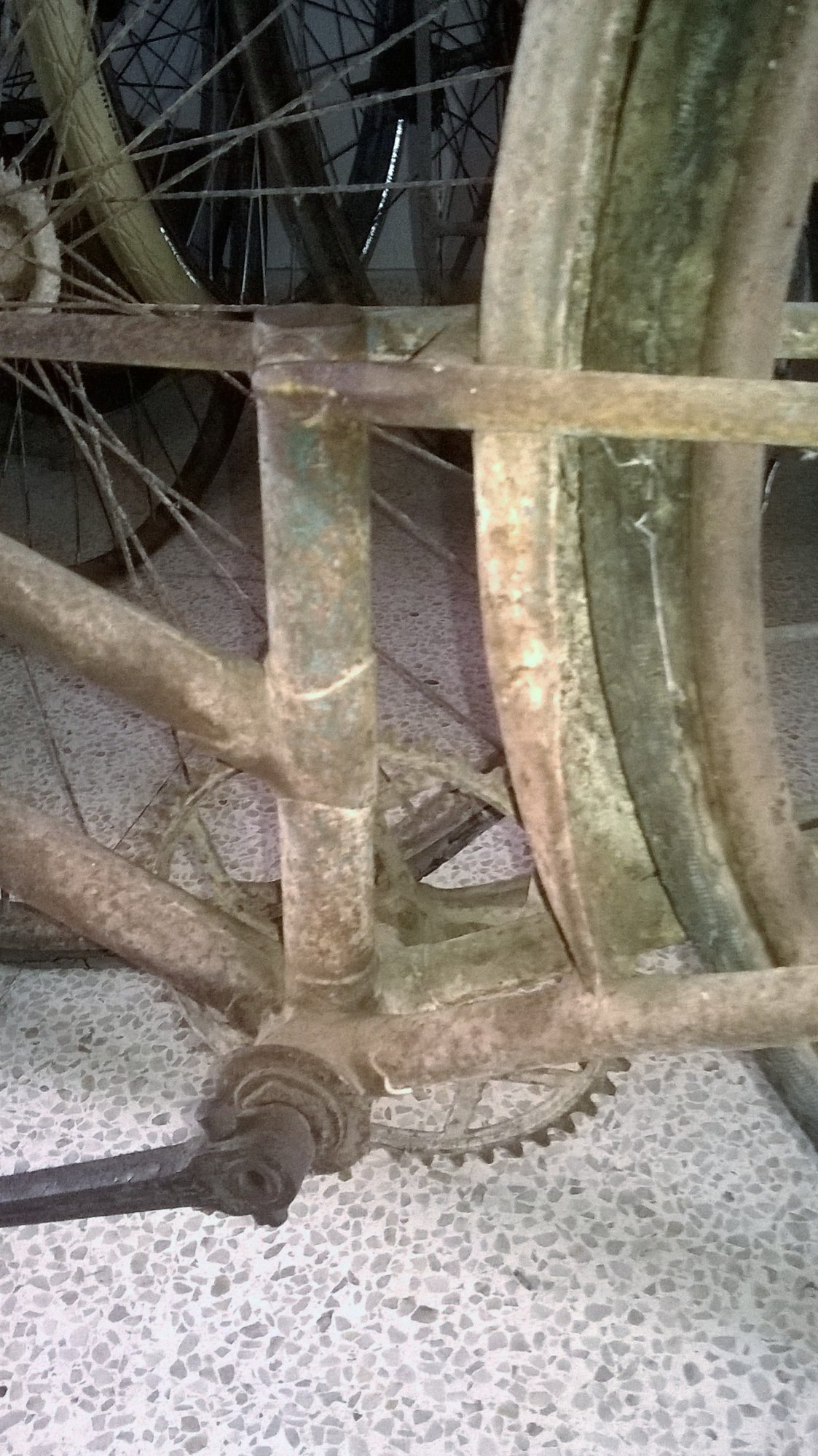 However, it has one very distinctive feature, it has a box section midway down the main frame, into which is inserted a vertically mounted leaf-spring, which serves as a sprung seat post.....
I didn't get a photo of the spring, it was made of four leaves, with a sprung saddle.
I'm familiar with the Vialle frère's 'Velastic' design and it's Italian 'Sintesi' variant from the 1920's, but this is different, with it's tubular, not monocoque frame.
There are holes for a head badge and a serial number on one of the rear dropouts.
Has anyone ever seen one of these before, or have any ideas?
Any help much appreciated, thanks, Darren.