Wore out three sets of tires already!
Jun 13, 2018
597
495
Los Angeles, CA, USA
I have a Ladies bike project with an old frame; (as opposed to an old-ladies bike).
It is stamped "0" on the bottom bracket; along with some fine print (3/32").
Bottom bracket stamped "0" with fairly flush brazed joints; 1900-1910-1920?
Fine stamped letters brazed-over, two lines; I thought last part read "MOD".
If I squint my eyes, and use a wide screen, last part almost looks like a "1900"(?).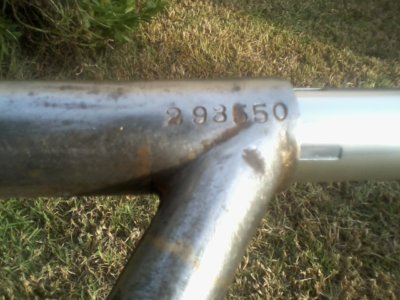 Older style without a pinch bolt; 1" inside diameter.
I understand that 1920's and earlier are tough enough to identify, ladies models perhaps even more obscure, but I figure I may as well ask the forum.