Riding a '38 Autocycle Deluxe
Sep 30, 2006
4,802
13
so cal beaches
ADD postage to the prices listed on the below items....
1st up!
TOP AND BOTTOM BARS SOLD

Middle Giant Bars available!
Bars lot---- Top to bottom Schwinn Anniversary Cross braced prewar bars. NOS never installed...schwinn script on the center bump
Excellent condition and a very accurate copy of the 1930s era bars by torrington etc. 70.00 plus add postage.
#2 recent Super Wide 1/2 moon bars (not vintage) unsure when they were made but they are NICE and NOS 30.00 plus postagevery large!
#3 Appear to be Torrington and rechromed. Interesting profile and excellent plating here......35.00 plus add postage
120 for all plus postage
bobcycles@aol.com
or PM here
WHEELS SOLD=====
Nice restored Drop center wheel set....fully 100% restored. Chrome plated original rims and hubs...New Departure rear Model D
Schwinn Script front, Torrington double butted spokes and nipples. Perfect for ANY 1940 and up Schwinn bicycle up through the
time that S-2 wheels took over. Excellent looking plating, not perfect, rechromed rarely is....but Very Very nice!
250.00 shipped
Nice 1940s -50s Schwinn Hornet "D" model etc bicycle fenders. Front fender is SUPER nice original black and ivory
paint, rear fender looks to be an amateur repaint over chrome? (possibly a panther rear, but same profile for D model bikes)
Both fenders are super straight and rust free. 60.00
OBO
for the pair...
plus add the postage/ship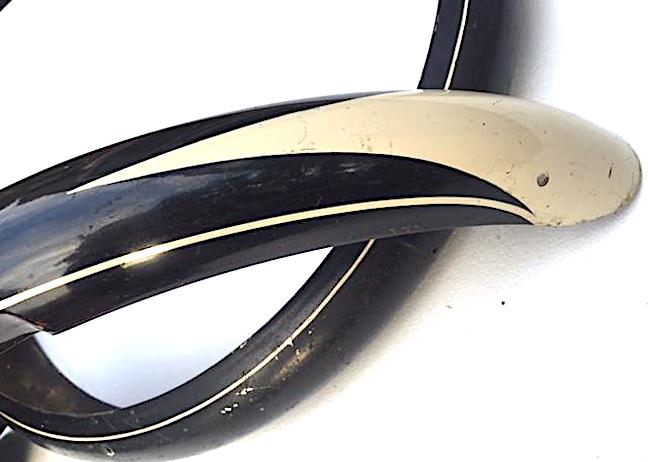 NOS with shelf wear and surface rust from storage...MONARK style rear carrier. Perfect for the
Silver king Hex tube bikes when you can't find the accurately correct one...this is darn close.
Legs are not stamped like the deluxe ones.... still a good place holder 30.00 plus add the postage/ship
NOS WALD heavy duty 26 rear carrier as found and used on many of the Whizzer and just about
any vintage 1950s era bicycle you can think of. Hard to find these NOS and Chrome plated!
Looks NICE!
40.00 plus add the postage/ship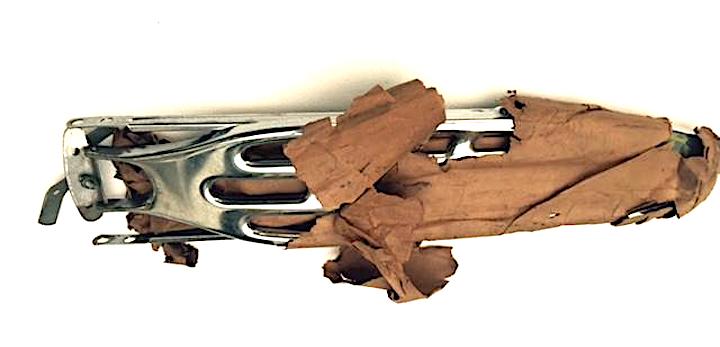 Last up! Another Chrome plated Monark SilverKing style rear carrier...a bit more stout and deluxe
than the above version. Legs are stamped and the quality seems to be higher. Also NOS with
the shelf wear. I had a few dozen of these some years back from the same source... All were NOS
with surface rust from Alabama storage and humidity. Looking at 40.00 on this plus add the postage
Will discount on multiple items.
View attachment 1061497
View attachment 1061498
Last edited: