Riding a '38 Autocycle Deluxe
Some parts up in bulk and individual

#6 Huge lot of a wide variety of 1930s-50s Bicycle kickstands...some NOS
and various sizes...top row 2 far right are NOS 20"...bottom row far right
3 Schwinn Miller prewar stands, useable. ....Plus other unidentified some
are NOS

45.00 for all plus the ride.
Stems SOLD
#6 Huge lot of stems including Schwinn forged for DX Hornet later Phantom etc.
Middle 3 top row are Schwinn Forged 1940s-50s, useable. Far right top AS with
broken off bottom tip, could be angle cut and re-used....Unidentified bottom row
some nice shape various, swan needs re-aligning.
ALL for 45.00 plus the ride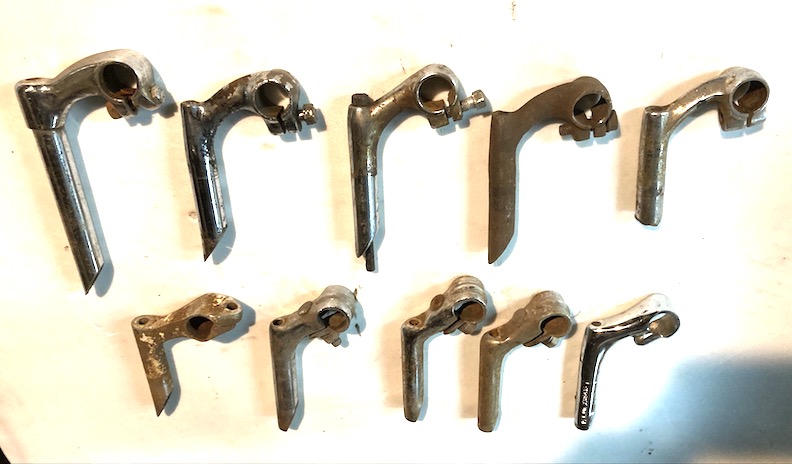 guards are sold!
#7 Two Prewar guards....Top Art-Deco chrome ...decent WITH brackets (usually MIA)
some minor dings and dents, chrome is ok for a rider 45.00 Plus the ride
Bottom Blue guard unusual Schwinn BC / C model guard, orig blue paint 45.00 plus the ride
or both for 80.00 plus the ride


Defender sold!
#8 Delta Defender TL...over painted as found, I stripped the paint, body is super nice!
Tray looks useable...needs lenses which I believe are available... Possibly Nostalgic.net?
70.00 Shipped!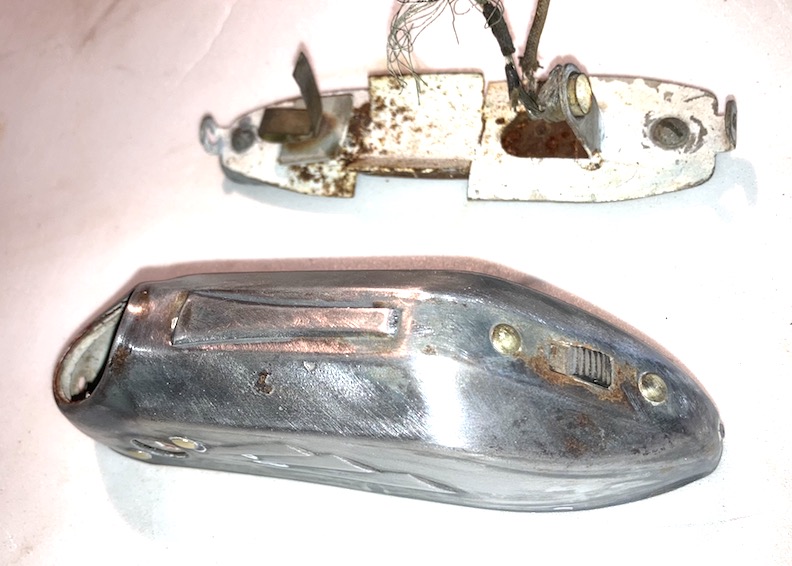 Chains sold!
#9 Two very useable chains...I have since soaked the 1/2" Pitch Diamond, pliable and useable.
The skip tooth (no markings) is super nice, will include extra links to lengthen the 1" pitch and
extra NOS Masterlinks for both.
70.00 shipped!


Last edited: