Riding a '38 Autocycle Deluxe
Variety of vintage bicycle lights as shown below.
SILVER RAYS SOLD-----
#1 Two Silver Ray prewar bicycle lights for Schwinn Motorbikes and others.
Top pic....the light on the left has no lens and I could not loosen the nut that holds
the base to the body, may need some heat or PB blaster etc. No bulb either and
textured/patina'd surfaces, more of a place holder but it is what it is, and mostly
complete one side screw missing. The light on the right has a better body, not as 'textured pot metal"
base is down to brass and will loosen from the body, there is a broken lens still
on board.
Project Lights sold As-Is
Either light 125.00 shipped....OBO

bobcycles@aol.com
or PM here


HORN LIGHT PIECES SOLD----
#2 Mix of prewar Delta Hornlight parts and pieces. 1 body with base, could not loosen
the base from the body, nut is pretty badly corroded. One good body, no breaks, or typical
cracks, good script logo, Nice bezel with no issues and good plating. 2 reflectors not sure
if either is correct? but both came with the parts as found. One rear Aluminum cone. Has
some little 'tap'marks where maybe someone tried to fix some small dings. Fairly straight overall...
this is alum and in the right hands could probably be made to look close to perfect.
parts lot as you see it... Horn speaker is untested but a prewar delta

180.00 shipped on all


#3 -------Decent survivor Delta Roadlighter with the classic Mohawk 1930s bicycle head light complete
with brackets. Looks to be in good shape. Not an easy light to find in any condition...original paint
is hanging in there. Nice survivor
150.00 shipped!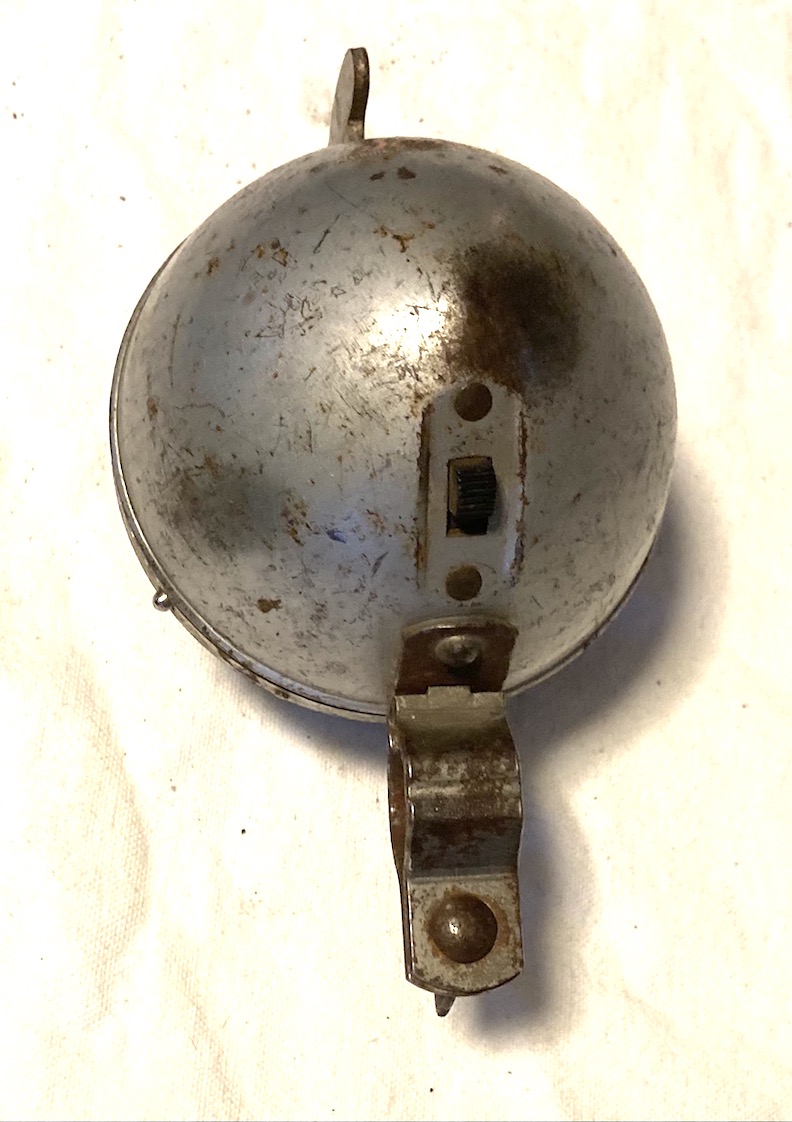 #4 ---- Decent survivor Delta Defender taillight. Missing one side lens, very small split on the center lower edge
very typical on these...there is also a very small ding on one edge... I could tap this out if need be. Battery tray
looks to have been bead blasted. Plating is not bad for survivor original bike.

90.00 shipped!

bobcycles@aol.com
or PM here



#5 Nice possibly NOS 1930s-40s era Taillight with cloth wire umbilical attached. Taillight is excellent
I doubt this was ever used. Glass lens. Not sure of mfg. possibly Mak-A-light
60.00 shipped


Last edited: