Riding a '38 Autocycle Deluxe
variety of saddles ship from east coast, prices do not include shipping or postage. List is Continuation from previous saddle list

bobcycles@aol.com
Or pm here

6—-Survivor teens or 20s era saddle weather is a bit stiff might soften up looks complete good for display
185.00 plus ship

bobcycles@aol.com
Or pm here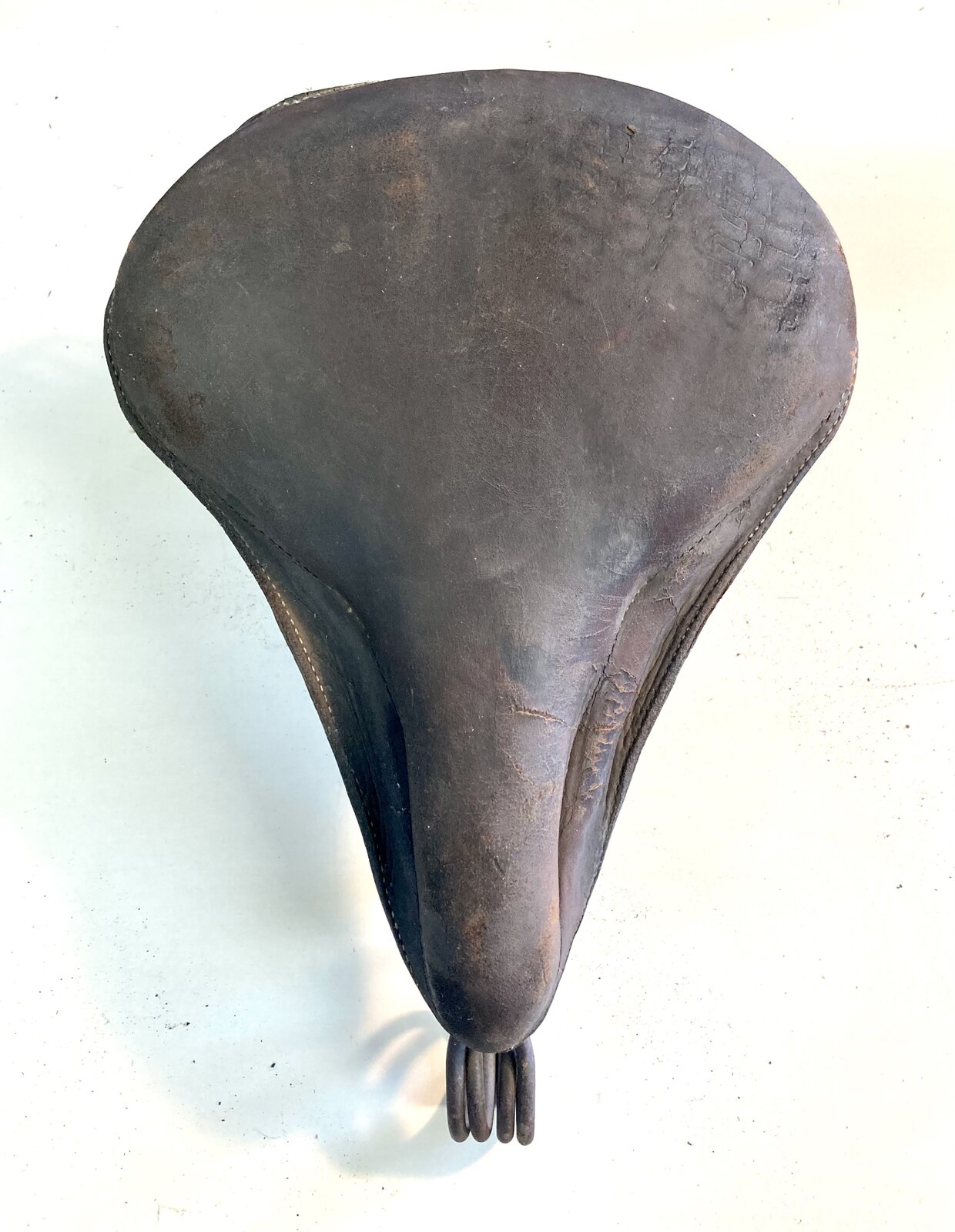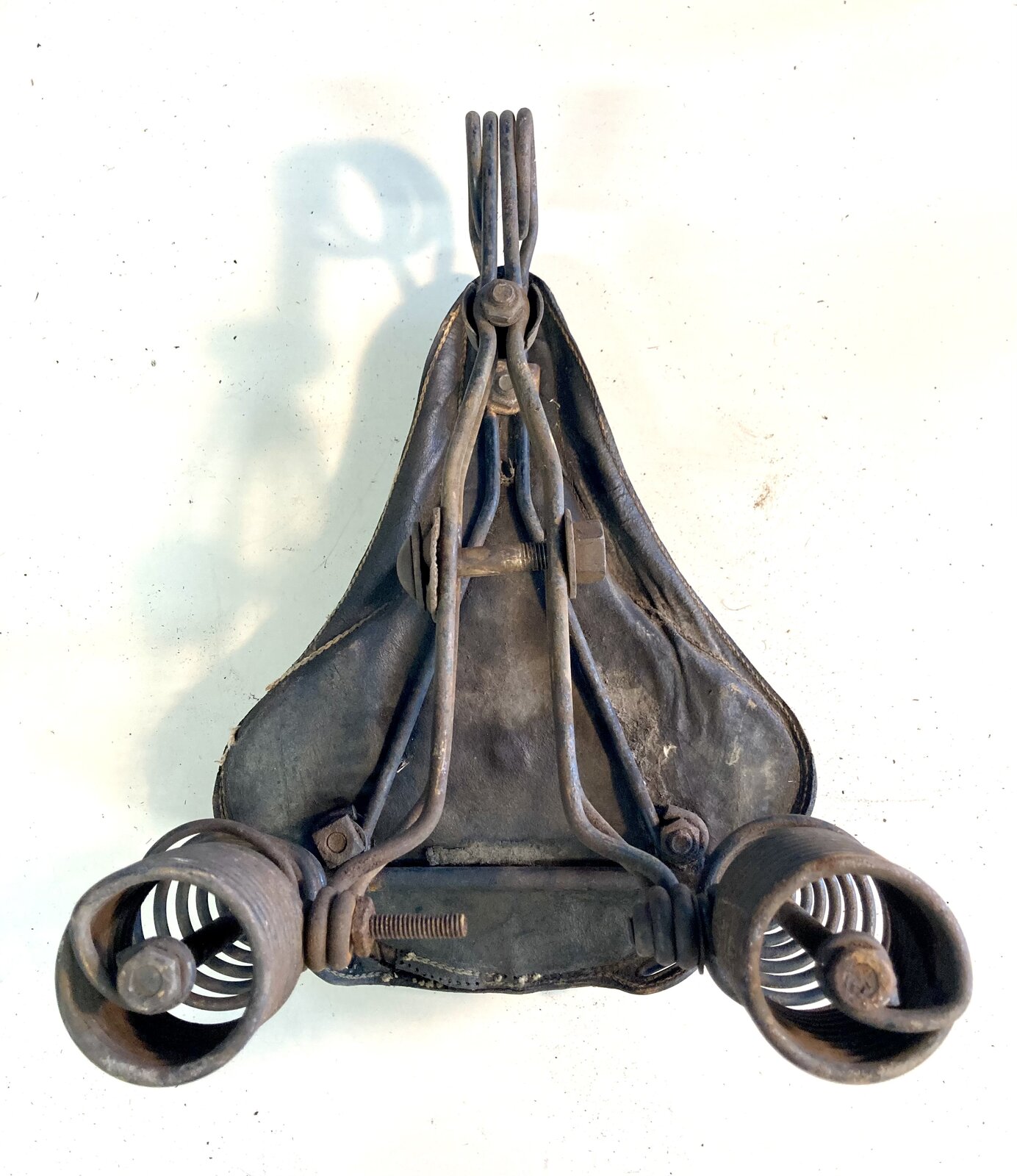 7———Nice old Survivor Elgin Robin Blackhawk plus others mid 30s Troxel long spring saddle. Should clean up considerably!
225.00 plus postage
8 ——- Very nice Lobdell Survivor top for a variety of monarch bicycle such as the hex tube Silverking and Monarch SuperDeluxe fire stone super cruiser etc. top on this is very nice very hard to find in this condition bolt your chassis up To a very nice original top
150.00 plus postage 17.00
9——-NOS wartime Persons Majestic stitched edge seat top minor shelf wear appears to be oil cloth. Stamp is off center as is often the case.
Possibly a G519 war era bike application but not positive
125.00 plus 17.00 postage
Last edited: