Riding a '38 Autocycle Deluxe
#1 Speedometer heads for parts or repair... (Western Flyer is working, complete)
as shown, Schwinn 60's head missing bezel and lens...this one looks to be a working
head, one empty Stewart warner body and bezel...and one prewar through 40's
Stewart Warner Cadet lens has dropped from position. Sold as-is for parts or repair
Although the Western Flyer one should clean up and work just fine!
50.00 on the lot plus postage (16.00 prio mail)

bobcycles@aol.com
or PM here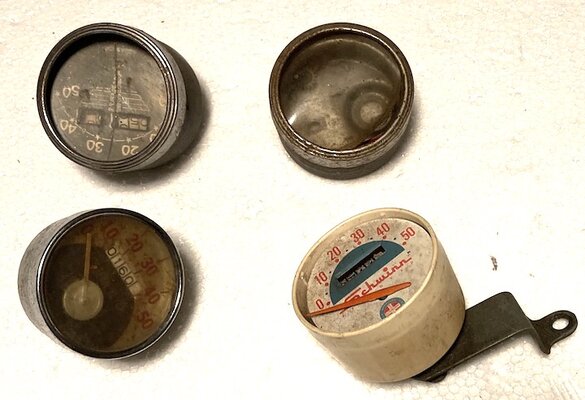 #2 Colson Drop stand. Decent shape, the reinforcement bar showing a slight
bend has since been straightened, good corners! NICE stand
100 Shipped


TEA SOLD!
#3 B10E Schwinn (Delta I believe) Correct Tea Cup light with switch... lens is missing
and retainer....please check pix. Very hard light to find...big $ when complete...Body is decent chrome here.
Maybe up grade your rusty one. RARE light for sure in any condition.
75.00 plus whatever postage


WEDGE SOLD!
#4 Super nice NOS Wedge light... a beauty! Cloth umbilical excellent lens ...complete!
90.00 plus postage to your area






#5 BENDIX 2 speed cable, knuckle for axle and shifter. Excellent condition a beauty!
50.00 shipped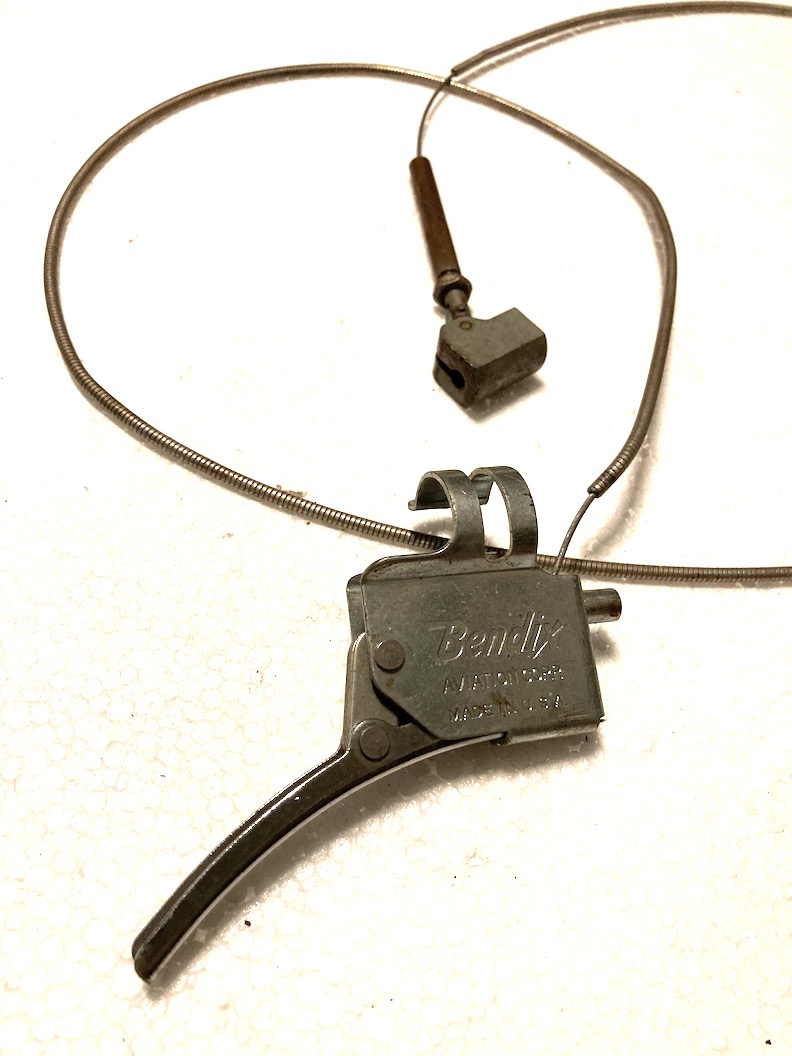 #6 Delta Winner Horn, good original, have not tested, looks clean.
30.00 plus postage


SPOT LIGHTS-----SOLD!
#7 Variety of 1930s era SPOT Light lights for MOTOBIKE etc plus a shell and one
spare lens. The 2 white lights look complete minus lenses...the spare lens is just a
hair too small for the 2 white lights.
All in the pic for 50.00 plus add the postage

Last edited: