Riding a '38 Autocycle Deluxe
Variety of vintage bicycle parts as listed below

bobcycles@aol.com
or PM here


1---- NICE survivor matched pair of jeweled black mudflaps with chrome accents.
Should clean up nicely, a bit of patina on the plated trim on one. Nice pair!
40.00 SHIPPED
2-----1941 Schwinn Autocycle rear fender, original paint. Overall a very
straight rear fender, at some point a little 'meat' was trimmed down by the
lower postition mount, not very noticeable and the chainguard will also help
to cover the slight modifaction. Hard to find 1 or 1 and 1/2 year Schwinn
wide flaired rear fender for the top models including Schwinn Autocycle.

80.00 plus whatever the postage to your area







3---- Nice original Survivor Cadet JC Higgins Speedometer head that works!
Nice one! No issues other than very minor patina, bezel chrome is nice!
Nice upgrade for your ColorFlo or Regal Deluxe!
45.00 shipped!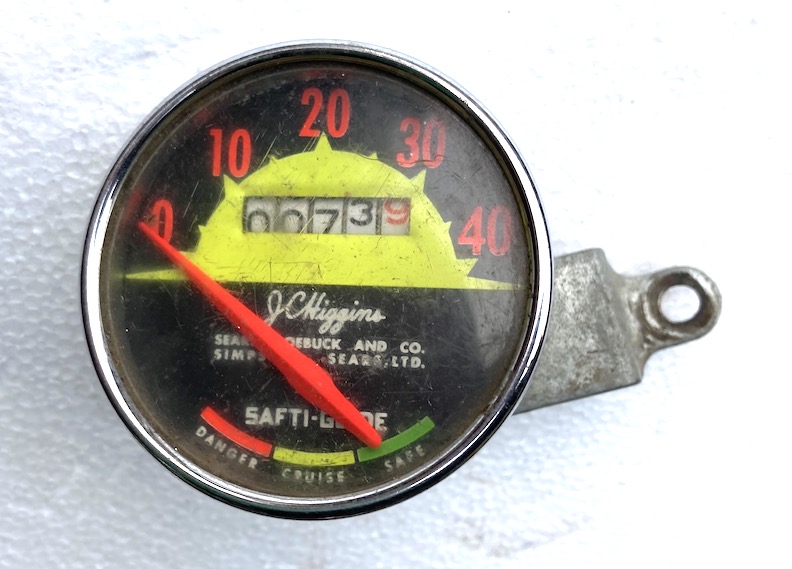 4-----1 decent original Spot light with original 2 tone lense in tact, light appears to be in
good cosmetic condition. I'm guessing 1940s era product.
60.00 plus add the postage to your location









10------Variety of 3 lights, one Delta rear fender mounted accesory light, the nickel plated light is in nice
shape but is missing the back cap.
50.00 for all plus add the postage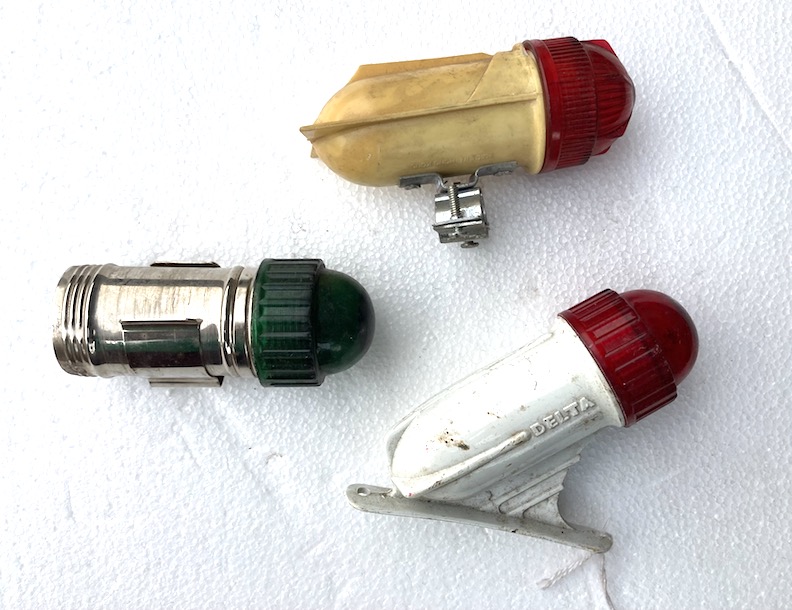 11--------3 Delta Light and horn bottoms. one PT light guts are incomplete, 1 Winner light has some
dents on the bottom and one PT Horn that appears to have intact internals and might just work.
all for 45.00 plus add the postage.