Wore out three sets of tires already!
I'm listing multiple items here with the prices above each set of images. All these are listed with the postage paid to anywhere in the lower 48 so keep that in mind while evaluating the price as shipping prices as brutal anymore. Bundle to save and I'll listen to reasonable offers. Thanks for looking.
Two vintage 28" x 1 1/2" Goodyear tubes. These are very supple, very usable and very vintage. Judging by the graphics on the boxes I'd guess they're late 1940's/early 1950's. The boxes are a little beat up but still look cool. these would be great for display only or these look as though you could ride on them. $25 shipped individually, $38 shipped for both (OBO). Great addition to any collection.
Schwinn Stingray rear tubes for 20" x 4 1/4" tires. These are the real deal replacements for the Stingray. I have a dozen or so of these and they would be fantastic for any Schwinn display. $22 each shipped or buy multiples to save on shipping (OBO). Remember, these are heavy and will probably cost around $12 to ship.
Nice re-chromed Snyder gooseneck. Has some pitting but has never been mounted since it got its new chrome. No splits, nice bolt and spreader, ready to use. $80 shipped anywhere in the lower 48.
SOLD
Bare metal Snyder gooseneck. Has some surface rust but in very nice shape and ready to use. Will make any bike look instantly cooler with that iconic art deco look. $40 shipped anywhere in the lower 48 OBO.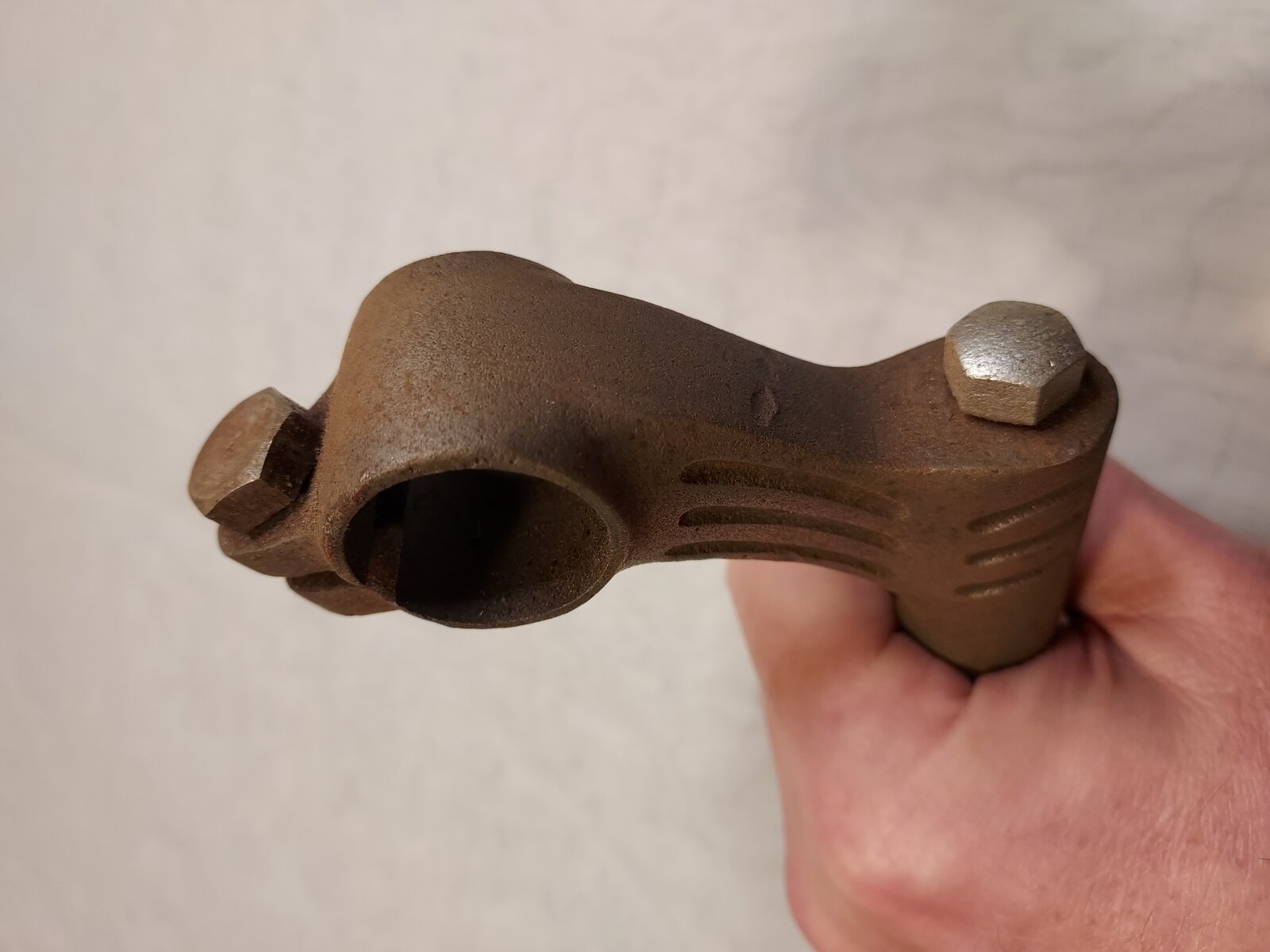 SOLD
Schwinn 24" x 1.75" x 1 3/4" tube in beautiful vintage box. This one is perfect for any display and the tube is soft and supple if you need one on your S7 ride. $30 shipped on this beauty OBO.
License plates....price shipped listed above each plate - bundle and save....
SOLD
Gorgeous 1953 Georgia - $8
SOLD
Near perfect 1954 Tennessee - these are the ones everyone wants, shaped like the state. You would be very hard pressed to find a nicer one anywhere - $15 shipped OBO
SOLD
Very nice 1953 Illinois. $10 shipped OBO
1970 Oregon in packaging. These 1970 plates were a lot harder to find than other years I always felt - $10 shipped OBO
1968 New York - very nice shape, would look great on your 1968 muscle bike. $8 shipped OBO
SOLD
1954 Mishawaka, Wisconsin. Rare plate in any condition that would look great on a patnia's ride. $25 shipped OBO.
Last edited: