Finally riding a big boys bike
I'm listing another batch of parts. All these prices are without shipping unless noted - you pay exact shipping and not a penny over. Combine items from this ad and my other ads for a bundle price and for reduced shipping. If you don't like my price, make me an offer.
SOLD
First up is a nice old boys seat. It's solid but ratty, perfect for your patina'd ride. I'm asking $75 plus shipping OBO.
SOLD
SOLD
Next up is a Colson rack. I believe this was originally blue with maroon stripes. It has one loose leg and will need repaired. I took some closeups so you can see what it needs. I'll sell this cheap for the handyman who can fix it - $30 plus shipping OBO.
SOLD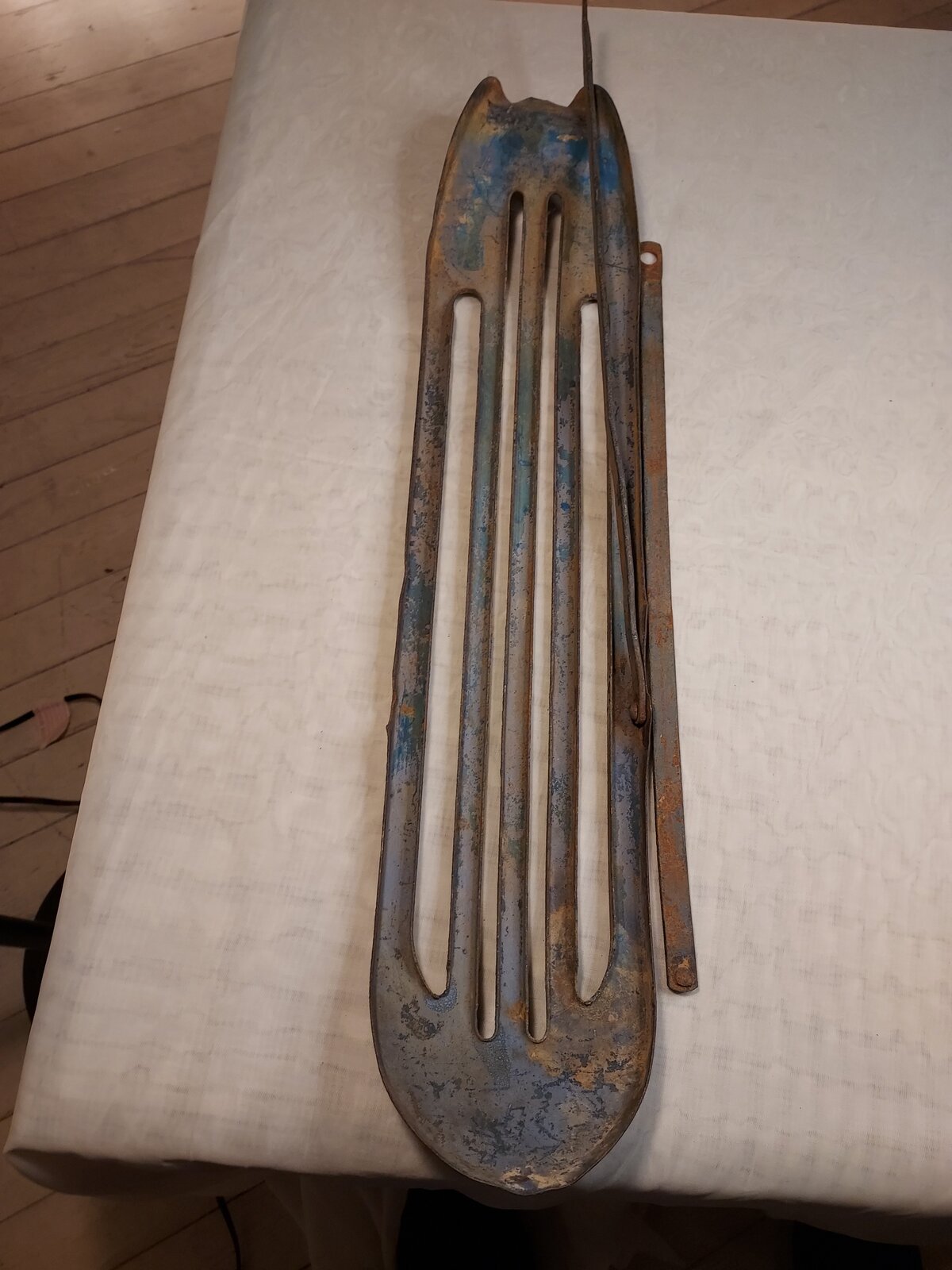 SOLD
1930's/1940's McCauley winged chainguard. I love this guard but have several of them. They will class-up any ride and I've used them a lot. $40 plus shipping OBO.
SOLD
SOLD**I don't recall what these reflectors were called but I believe they were a 1950's cereal box premium. I'm going to ask $50 for the pair rear and handlebar reflectors. I rarely see these. **SOLD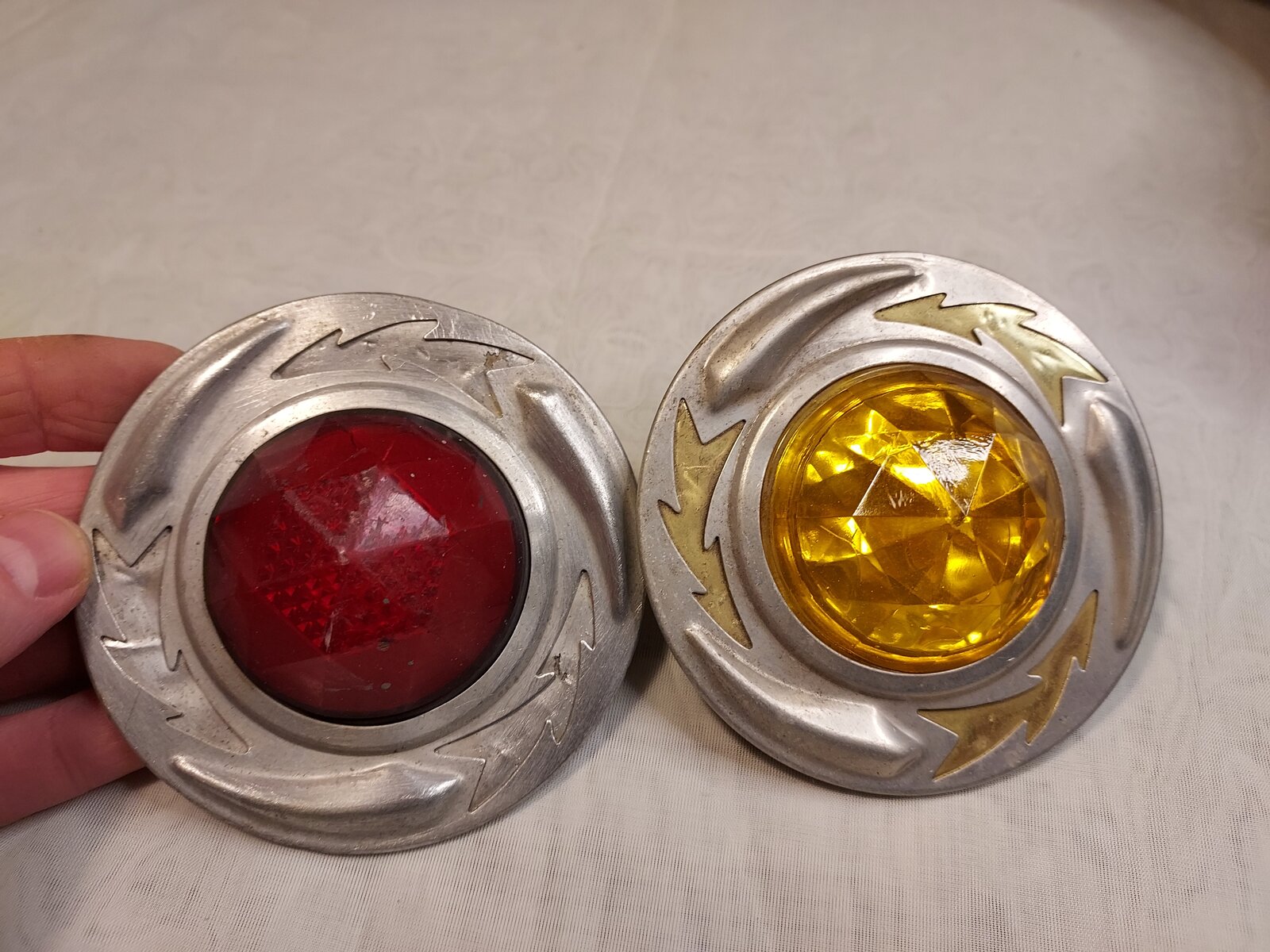 Original green glass reflector. This is the real deal and not a repop. I honestly don't know what these sell for but is $40 shipped too much? If so, make me an offer.
Next up is a a repop cast metal Hiawatha front fender ornament. Nice and solid and ready to spruce up any ride. $60 shipped OBO.
Repop stars and shield reflector. These are great quality and this one has a slight bit of use. Very nice quality and I love these on my rides! How about $20 shipped on this one.
Here is an absolutely gorgeous brass American Standard NOS head badge for a Schwinn. This thing is beautiful with embossed design and lettering. I'm asking $75 shipped on this one OBO.
SOLD
Schwinn "The World" vintage, used head badge. This is in beautiful shape for a patina'd application. Looks like someone traded a "Murry" for this one at some point and wanted to remember it, lol. I'm asking $50 shipped on this one OBO.
SOLD
SOLD
Take a gander at this original brass "Admiral" head badge for a Schwinn. She's a looker for sure. How about $40 shipped on this one OBO.
SOLD
SOLD
This next one is a very nice original Elgin badge. $35 shipped OBO.
SOLD
I'll make another post with the rest of the parts as I reached my image attachment limit. Remember...bundle and save!
Last edited: