Very, very nice 1947-1948 Monark Silver King "Hex Tube." No surprise, no reproduction bike (other than the tires.)
All parts solid, no prior breaks or welds, no repairs. Everything as it should be. Bob U-recovered original saddle. The pedestal light is the nicest working original I've ever seen. Unlike a lot of Hex Tubes out there, this one has the correct chainguard with hex clamp and the correct rear rack, very commonly incorrect.
Any questions, please ask. $4,000/OBO very well packed and shipped in the Continental U.S.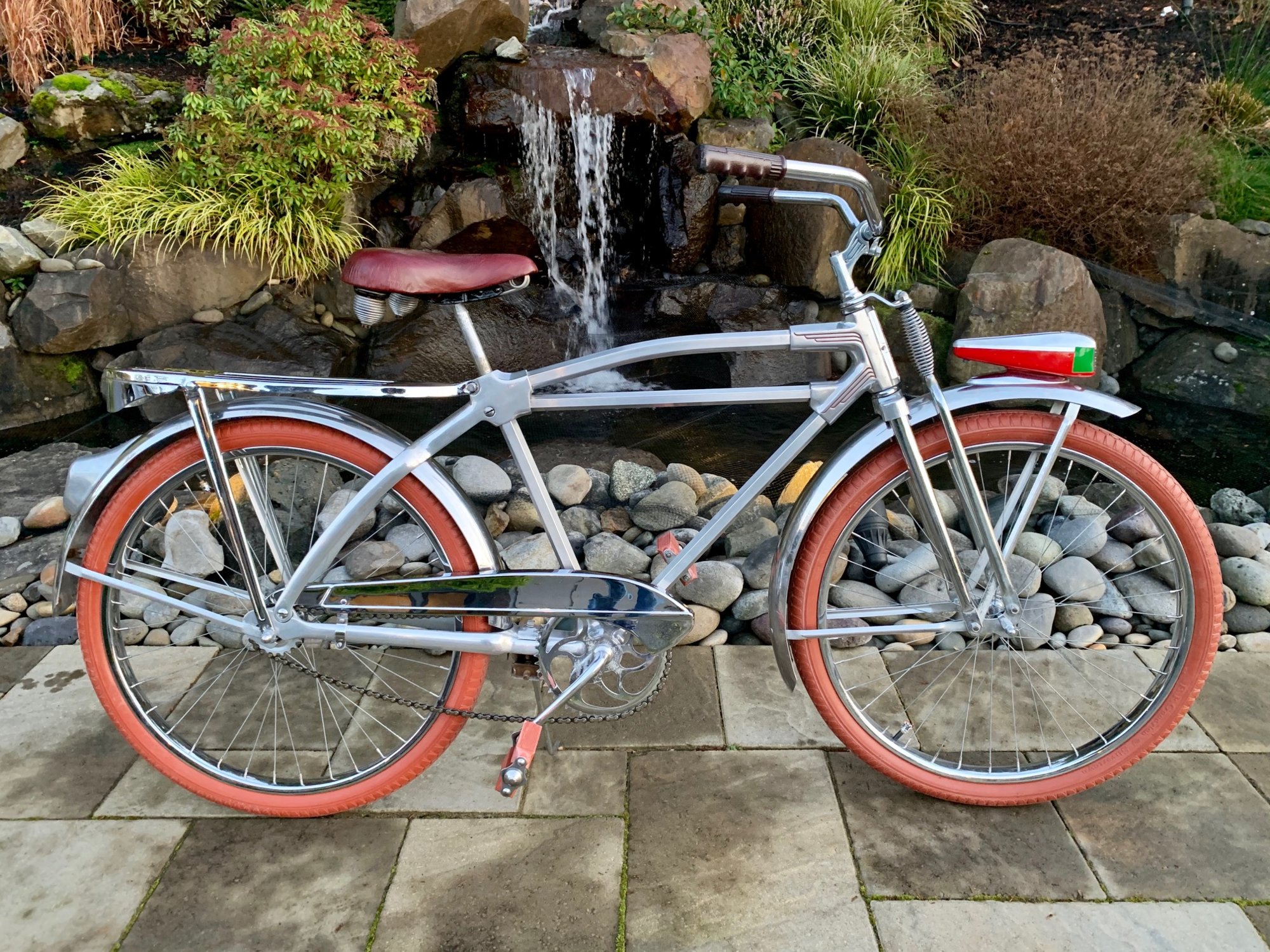 Last edited: