Finally riding a big boys bike
Something I've had for a few years; built up, but not happy with limited set-up due to "French" mount front derailleur which limits my front ring size (I often use 53-54T due to FW range). I thought this frame may have been repainted (it does show very minor touch-up paint in a couple spots) and modified for the FD mount, but paint and decals appear original (BB shell overspray match, no signs of other colors); and I have seen mamy more examples showing the same set-up. No sign of a previous clamp-on mounted FD (I believe the FD is OE; pre-'78/CSPC Record model, purchased with FD and Campy Record headset); paint unmolested and no paint fade outline. Down tube logo seems to be painted on (separate letters); very thick compared to decals of that era, no clearcoat.
I found another similar bike that purports to be 1977 (
https://www.speedbicycles.ch/velo/406/vicini_tour_de_france_1977.html
) "Tour De France" model (has decals). Not sure if the '77 bike has original paint and decals (not specified), but headbadge decal is the newer version (not sure what year they started utilizing the triple stacked "V" logo, but I know it was in use circa '84-'85, possibly 2 badges/logos used concurrently during multiple years).
Both frames have DT bottle mounts, under the BB shell cable routing, braze-on shifters, "French" mount FDs ('77 frame shows no sign of a previous clamp-on FD either), and DT logo; but different chain stay and brake bridge flange designs, BB shell and lug cut-outs, internal stay RD cable routing ('77- internal; my frame- external), TT cable routing ('77- braze-on; my frame- clamp-on), drop-outs ('77- Super Record short with portacatena mounting holes; my frame- long d-o's), seat tube "VICINI" logo ('77- in place; my frame- missing with no remnants or paint fade outline), and "1973" decals ('77-missing; my frame ST and TT).
Not sure how '77 bike was dated other than Campy Pat. 77 RD installed (not specified as OE; FD post-'77 Nouvo Gran Sport model) so possible bike is '78 or later even if original equipment from factory or first owner. That would also better explain the portacatena d-o's since I believe they were first introduced in Campy's 1978 catalogue supplement (I highly doubt many if any small builders were using them prior to 1978 even if they were available in '77 (probably still using existing stock). Also, odd that the '77 frame shows a chain peg which would generally not be installed on a frame with the portacatena style d-o.
Also, I had seen a couple examples that claimed to be 1973 year of manufacture (might due to "1973" decals if installed). One purported '73 frame had a similar set-up to my frame (under BB routing, bottle mounts, clamp-on TT guides, no pantos, long d-o's, no ST logo); but no chrome except fork crown and clamp-on FD.
I would state with certainty that my frame is no earlier than 1974, but think it would be closer to '76-'78 given the FD model (if OE), bottle mounts, under BB cable routing, 126mm rear fork, long Campy drop-outs, and recessed nut brake mount. I believe it is at least 1 year older than the "1977" model (which I suspect to be '79 or later).
Also, Vicini pantographs and custom lug cut-outs were much more prevalent on '80s and later frames. I know my fork isn't shown (I'll post it when I find it!), but like my frame it has no engravings.
Only frame marks are on the front of the BB shell (50, 50.5). Frame size: seat tube 50cm c-c; top tube 50.5cm c-c.
Headtube/lugs, seat cluster/stay caps, and drop-outs chrome dipped; frame was not fully chromed under paint.
I have not discovered who D'Alessandro is; but nothing is shown for a rider by that name as an Italian Champion in 1973 (Giro, National Championship).
Sorry for being long-winded (as usual), but just wanted to provide my research comparisons from a couple years ago. I have not compared to Vicini examples on Steel-vintage.com, but I'll check out their frames for a match, although that site usually does not have specific years for their bikes.
I had not considered contacting Vicini due to the age of the frame, though I was aware they still exist. I may try to contact them just for a better idea as to what year/model the frame is.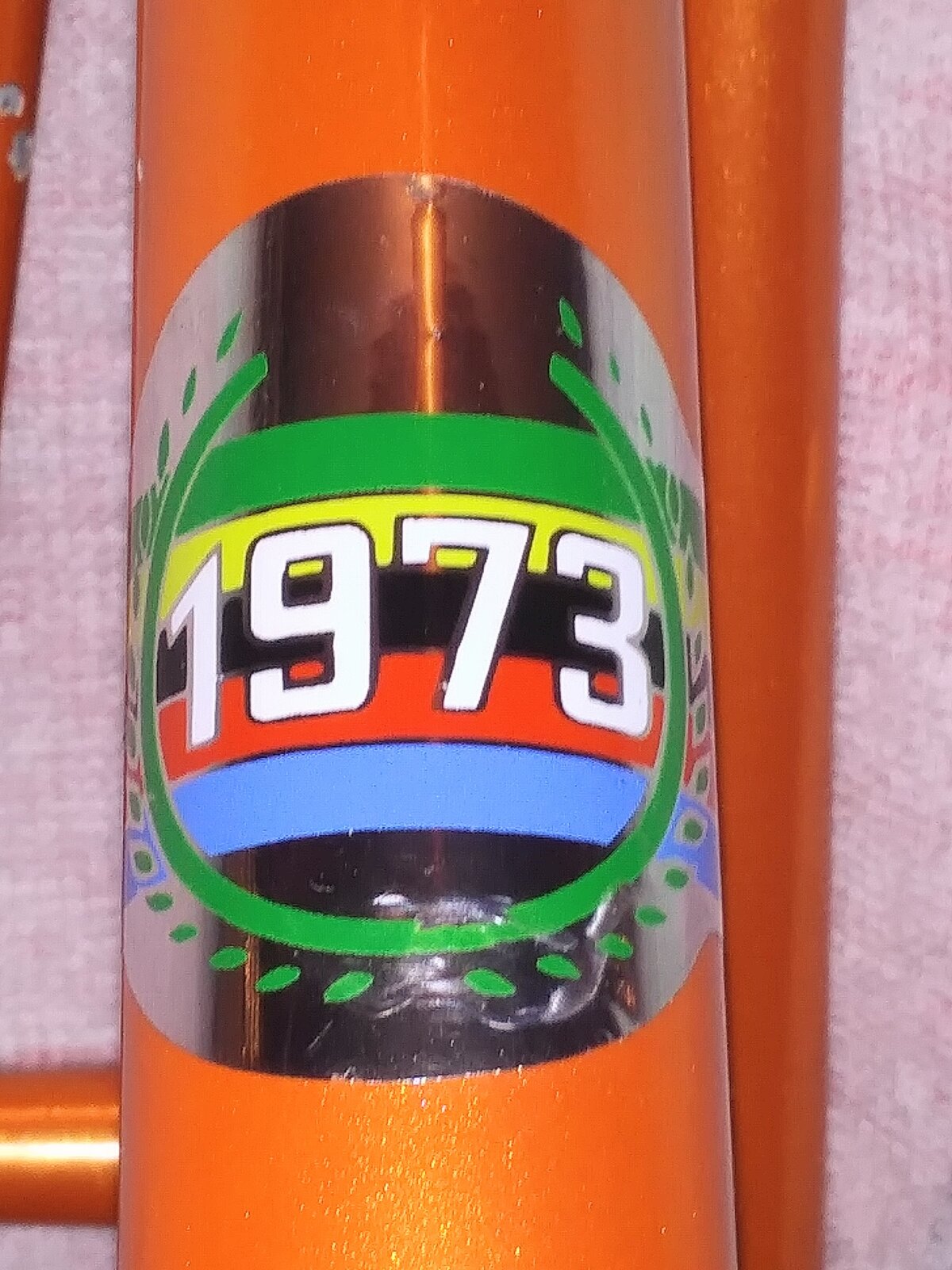 Last edited: