Classic Vintage Huffy 26" El Dorado model bicycle with gas tank...(how cool is that!!!)
Serial # starts with 9H2... which indicates it was made in 1959 or 1960.
Original owners: My father's bike that has been stored in grandparent's basement since the 1960s. He was Class of '63 and used it to ride to school and for his paper route prior to getting his driver's license.
What a fun summer vintage restoration project!
All original parts but it has been repainted black over the original red paint ages ago.
See the picture of the new red one to envision how it could look with some elbow grease and patience.
Restore this classic for hobby or profit! Similar condition bikes are selling for $200, and refurbished ones for $800 on Ebay.
Asking $125 or best offer. Thanks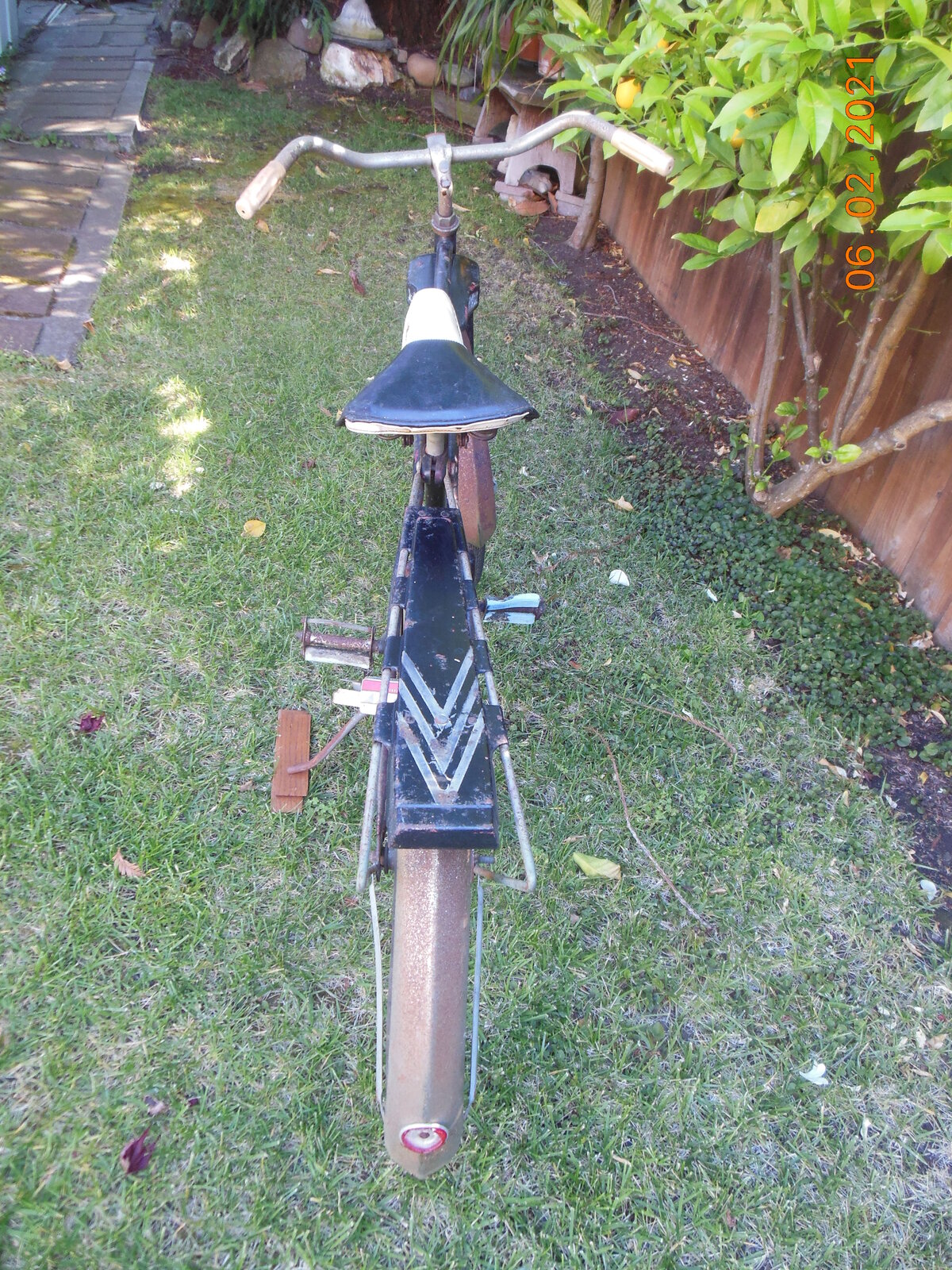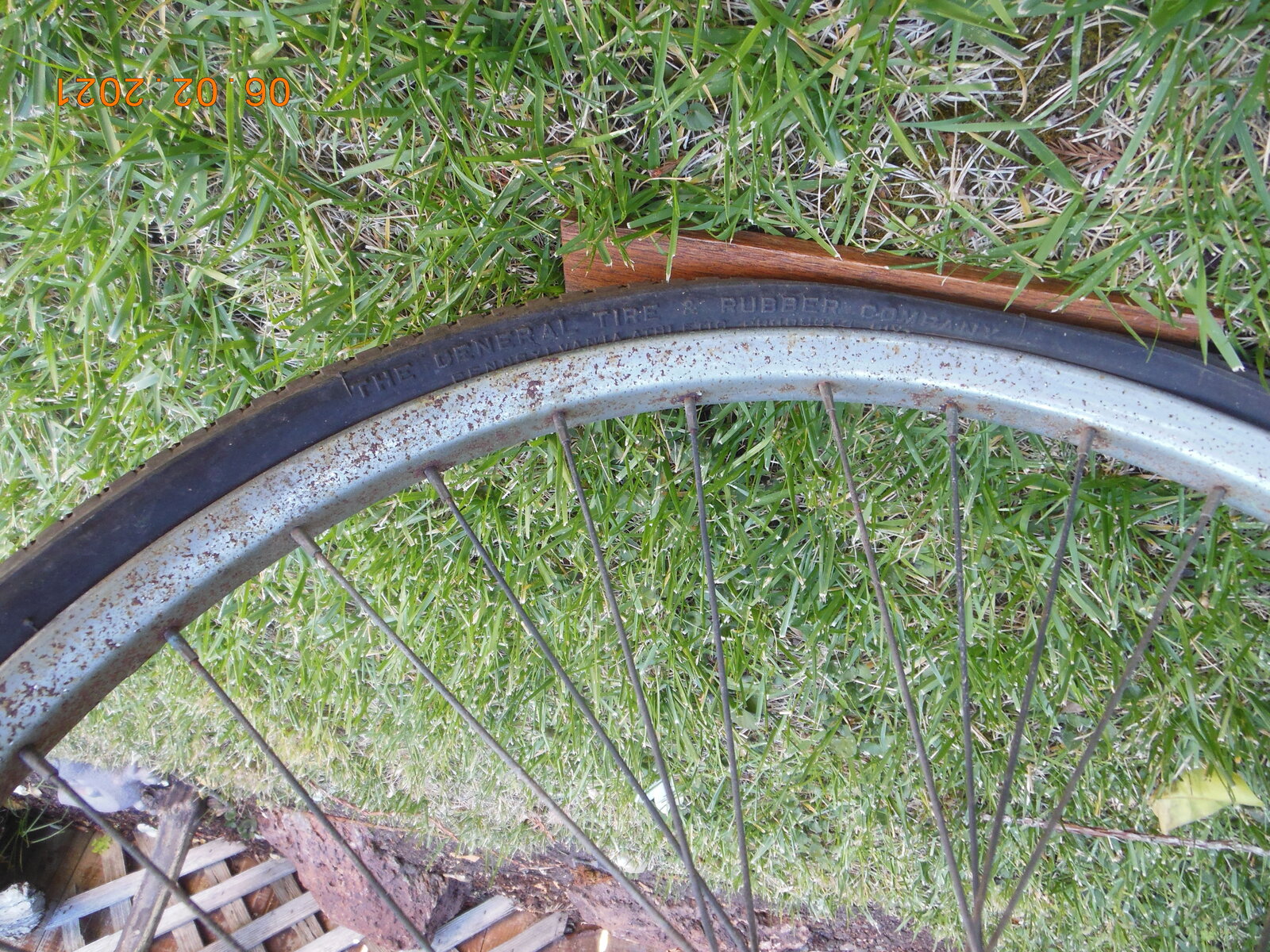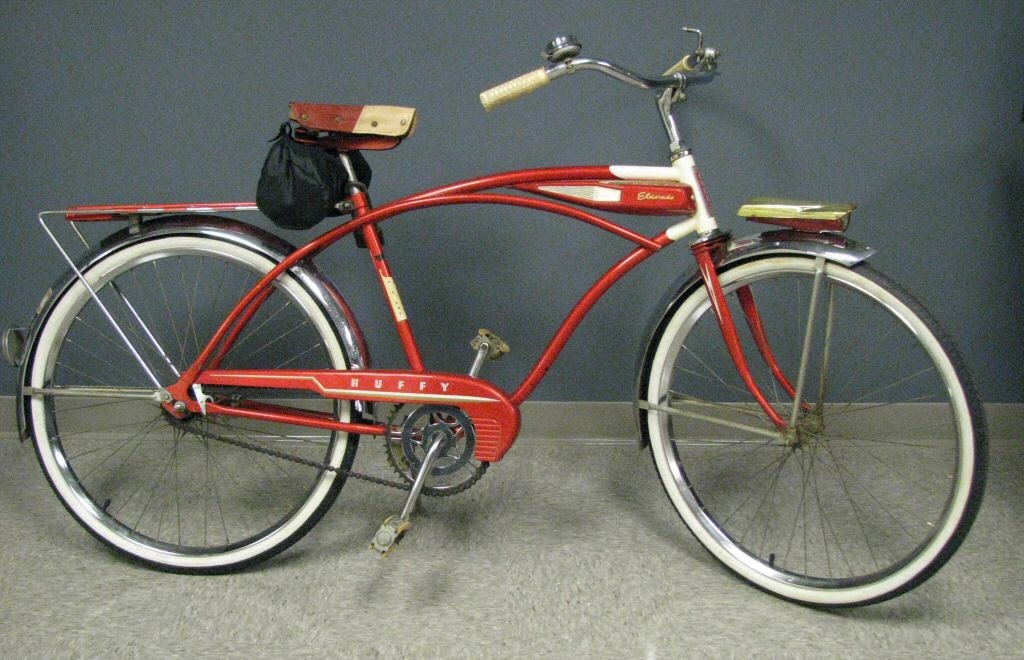 View attachment 1431414
Last edited: