Riding a '38 Autocycle Deluxe
So a handful of years ago I purchased a Dahon Boardwalk model on here from John
@morton
. It served me well at many a Brimfield and Hershey Auto swaps. Saturday, at Monroe, a pedal gave out (crank threads were shot) and Mike Spangler
@prewarbikes4sale
witnessed me almost doing a header on that little folding bike! I made it my mission to upgrade and buy a three speed version at the swap. Time was of the essence as Brimfield is next week. Anyway a got this older three speed version for $90 at the bike corral. I didn't due my full due diligence as the owner was minding the corral and said "it rode great 20 years ago, the last time I used it." While carrying it back two my space; two people in route tried to buy it; I was feeling great about my purchase. While at my swap space, this bike got more interest than my antique and balloon tire wheels! At least four or five additional people inquired about its price. I end up selling the one I nearly headed on for $20, the only bike I sold at Monroe!
Fast forward, yesterday I was cleaning this up and unfolded it for the first time. What in the heck is missing that keeps the frame clamped together?! I found what I believe is the original manual on academia.com. The illustrations are horrible and the parts diagram cannot be blown up unless I upgrade my subscription. Please help! I need to get this sorted before Monday! I guess as a last resort I can secure the frame for use with bailing wire.
Kind thanks for any advice, information, and/or suggestions!
Brant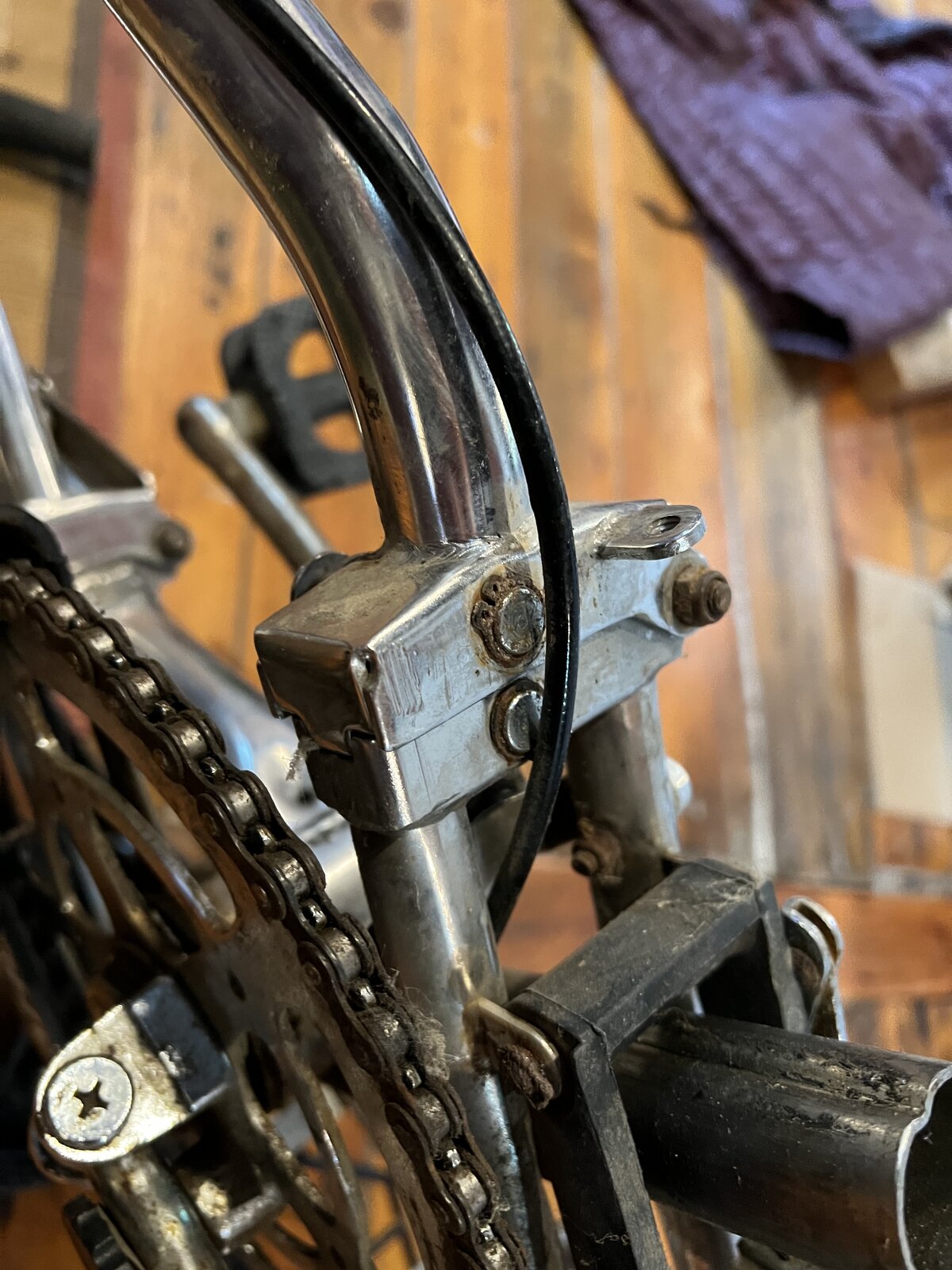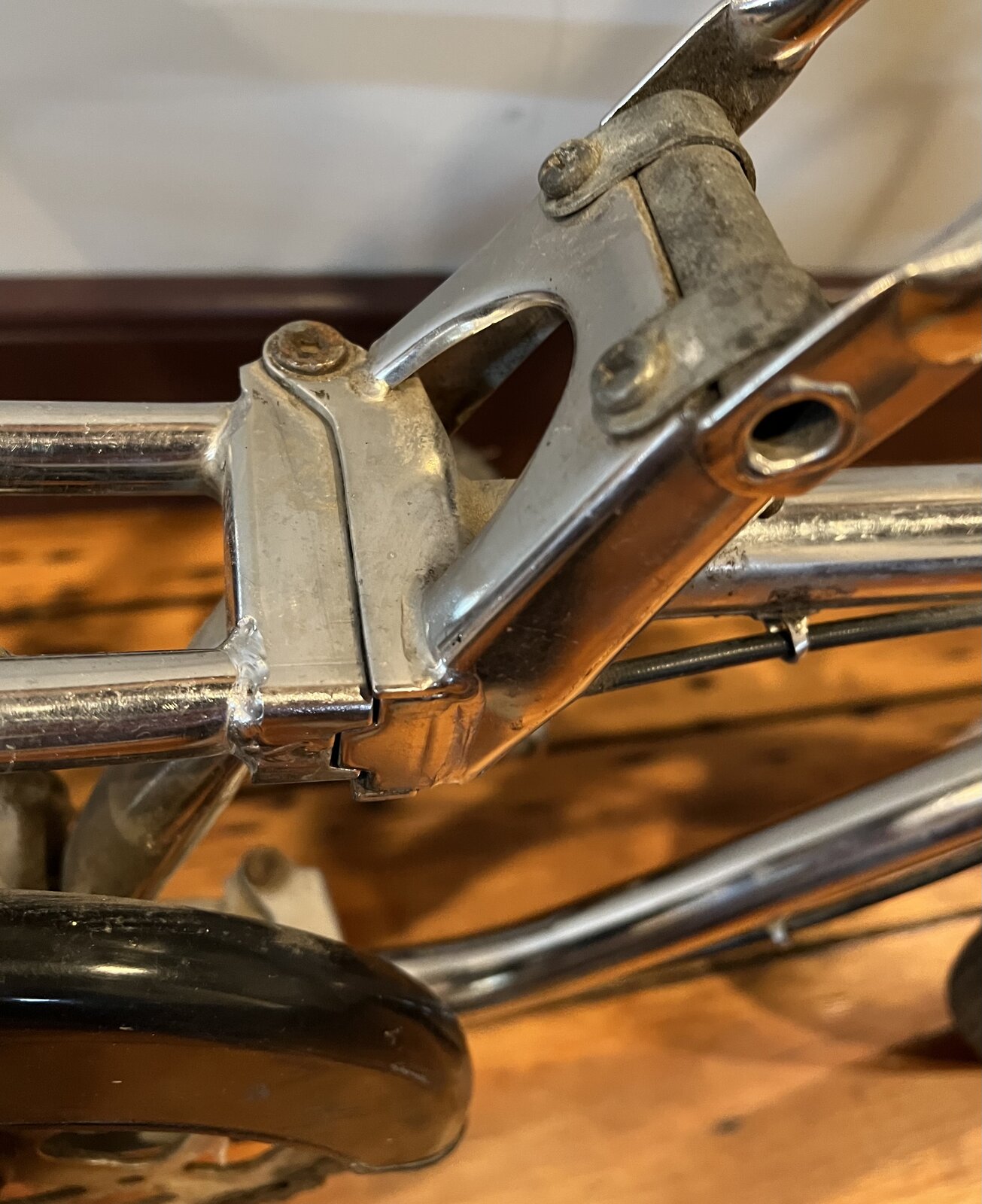 Last edited: