Sep 1, 2018
6
23
47
Terre Haute, IN
Hello. New (excited) member here.
I am hoping to gain some info about my newest treasure.
I acquired this wonderful early 1900's (possibly circa 1906) men's bicycle with a badge of Chas G Pugh-Wabash-Terre Haute, Ind.
The immediate assumption is that Charles G Pugh manufactured bicycles under the "Wabash" brand in Terre Haute.
As part of the provenance, a label was affixed to the frame with the following:
Charles G Pugh Bicycles, bicycle supplies and repairs, Cigars and Tobacco. 100-106 So 6th. Tel Citizens 675 And then..723 So 7th.
The bike has a Triumph/Reading bicycle style.
The 27" wheels are wire spoke laced into wood rims.
The tires-albeit poor condition-are labeled Pennsylvania Rubber. 27" 1909
The bike has an odometer that appears to be original.
I cannot make out the seat brand. Maybe "troxel"? It is all there but the leather is, well over a hundred years old.
The bike is black with wonderful green accents and red piping.
I hope that a few of you may have some info about this bike.
I am very excited to own this potentially rich piece of Terre Haute history.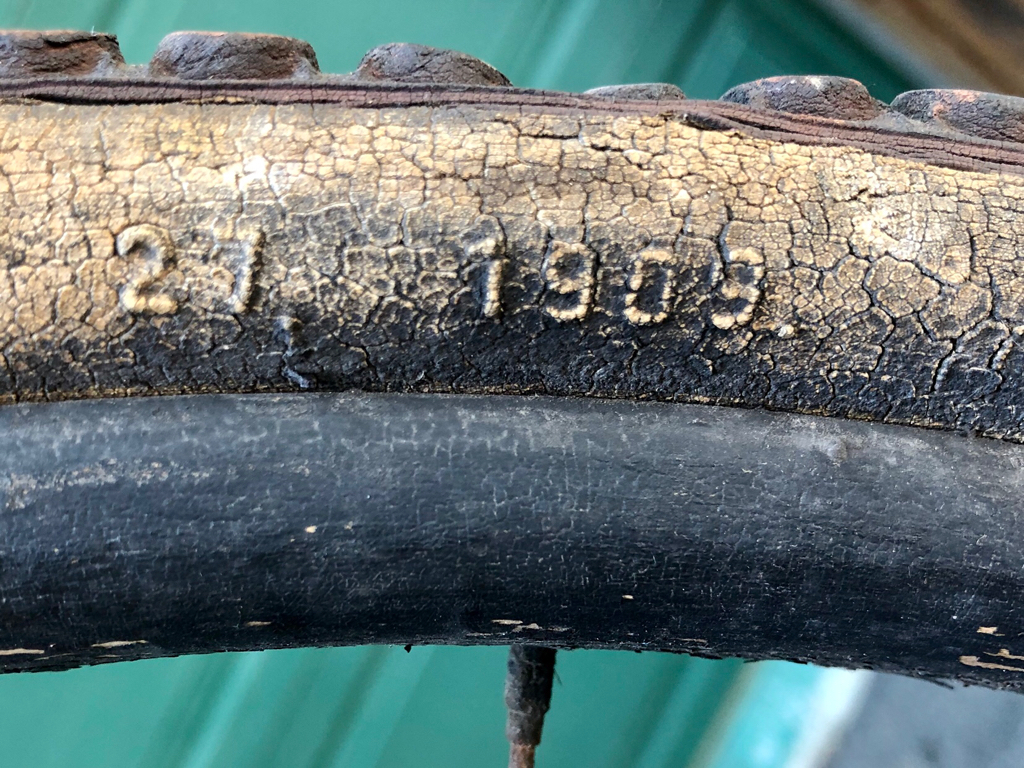 Sent from my iPhone using Tapatalk