Dec 18, 2011
1,916
Port Washington, WI
What have you??
I need a pair of bars similar to the ones shown in the pics for a project bike, I'm working on. ( 1893-94 Columbia )
I'm not sure what diameter stem is needed. My bicycle is packed away in deep storage because of a recent move!
You guys would know!!..........I do have a set of earlier 1889 Columbia Hard tire Safety bars I'd be willing to trade ( check out my for sale thread on those bars ) of course $ $ cash $$ would work also.....
These pics are for reference only ( not my bikes )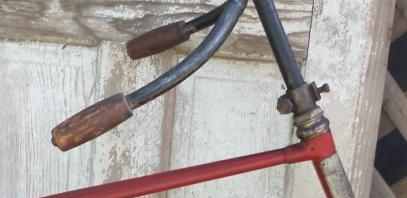 Last edited: