Wore out three sets of tires already!
I found these 2 bikes on Facebook last night. They were saved from the dump by the person I got them from. I am not sure of the 60's tank bike. I was thinking of the Jet bikes but couldn't find a matching pic. If you could put a name to these that would be appreciated.
I found the same headlight bezel for the AMF bike. It is a roadmaster skyrider. The Wards is Not a Zep because it has no locking fork. Front fender stays dont look correct. Rear fender has the ears for the stand attached to it. Looks to be the early model by the truss forks. Cool steering wheel knob too. It is painted white under the head badge.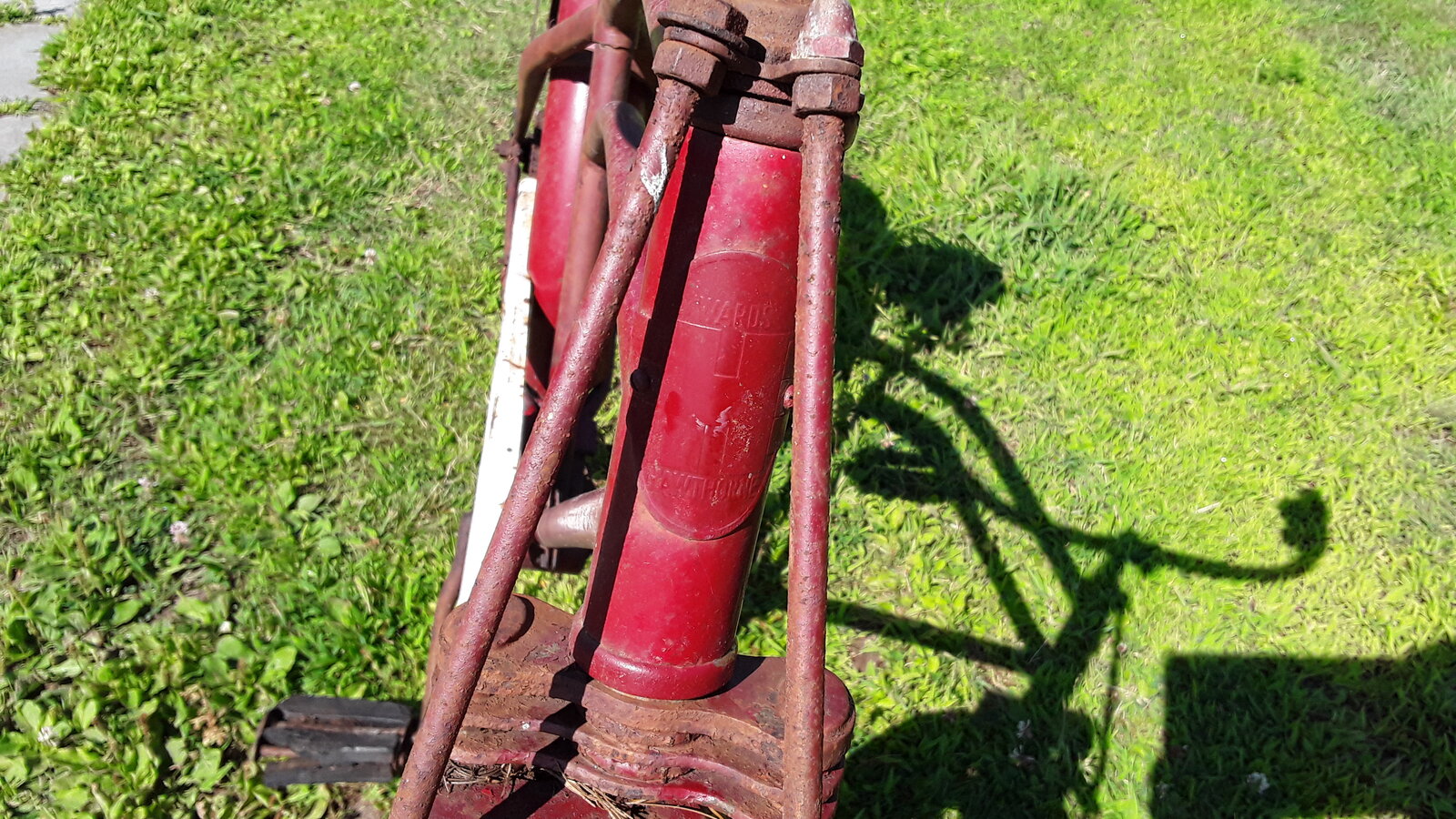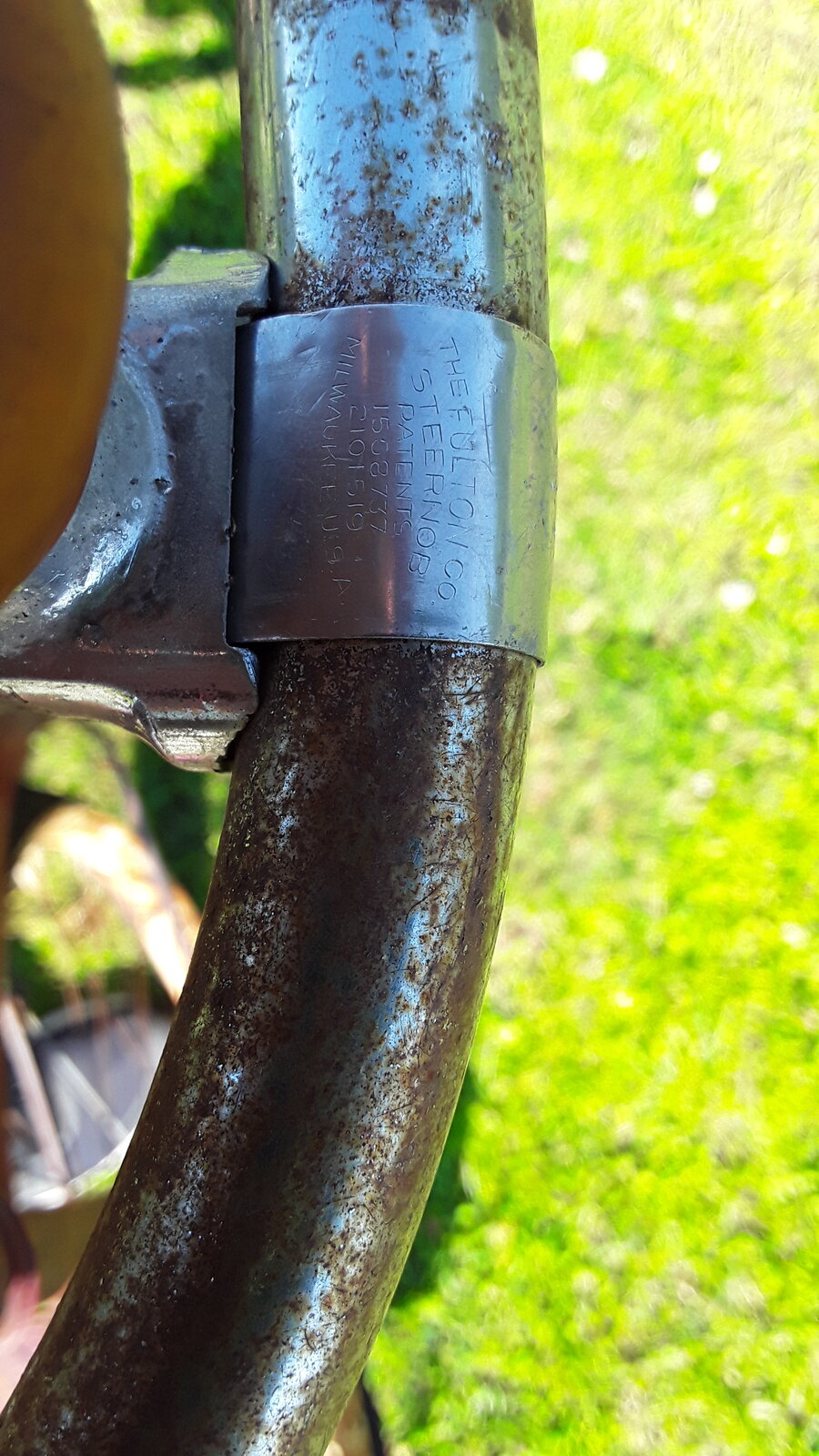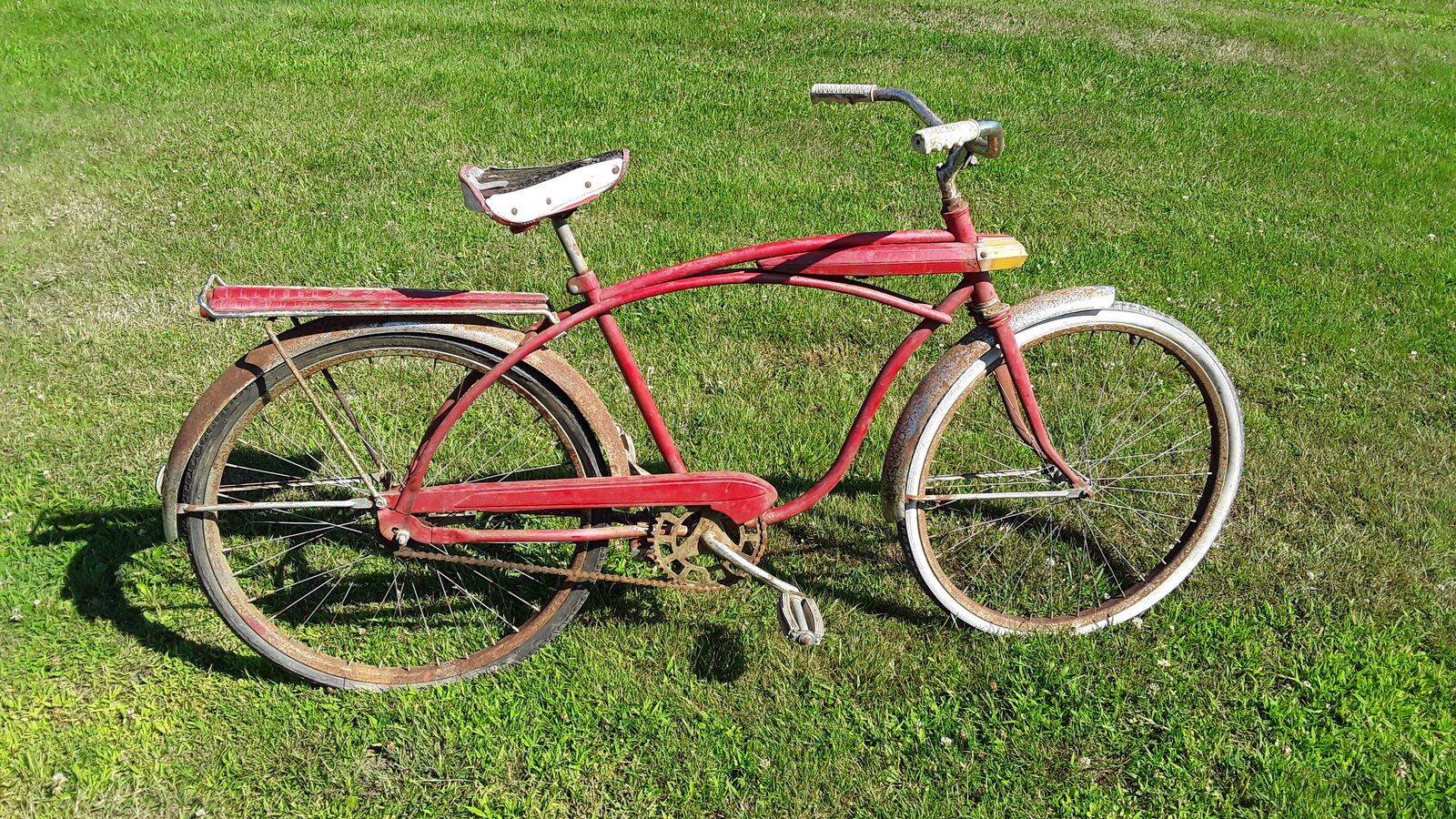 Last edited: