I'm the Wiz, and nobody beats me!
Here's one I came across on Facebook. New owner D. McDonald picked it up Saturday 4-10-21. Pic of the serial # K56142 pending.
"It was said it was used during the war at the Port of Tampa during the war as a customs inspector vehicle. It has #2 painted (very nicely) on the front fender peak, and "CUST. INSP." on the back of the same fender, though sadly scratched mostly off."
Rims were painted black at some point and had one war tire. Rear tire is a US Chain 42, front is a Goodyear, both in 26"1.375".
Hopefully he'll pop in here and add more once he goes thru his NW.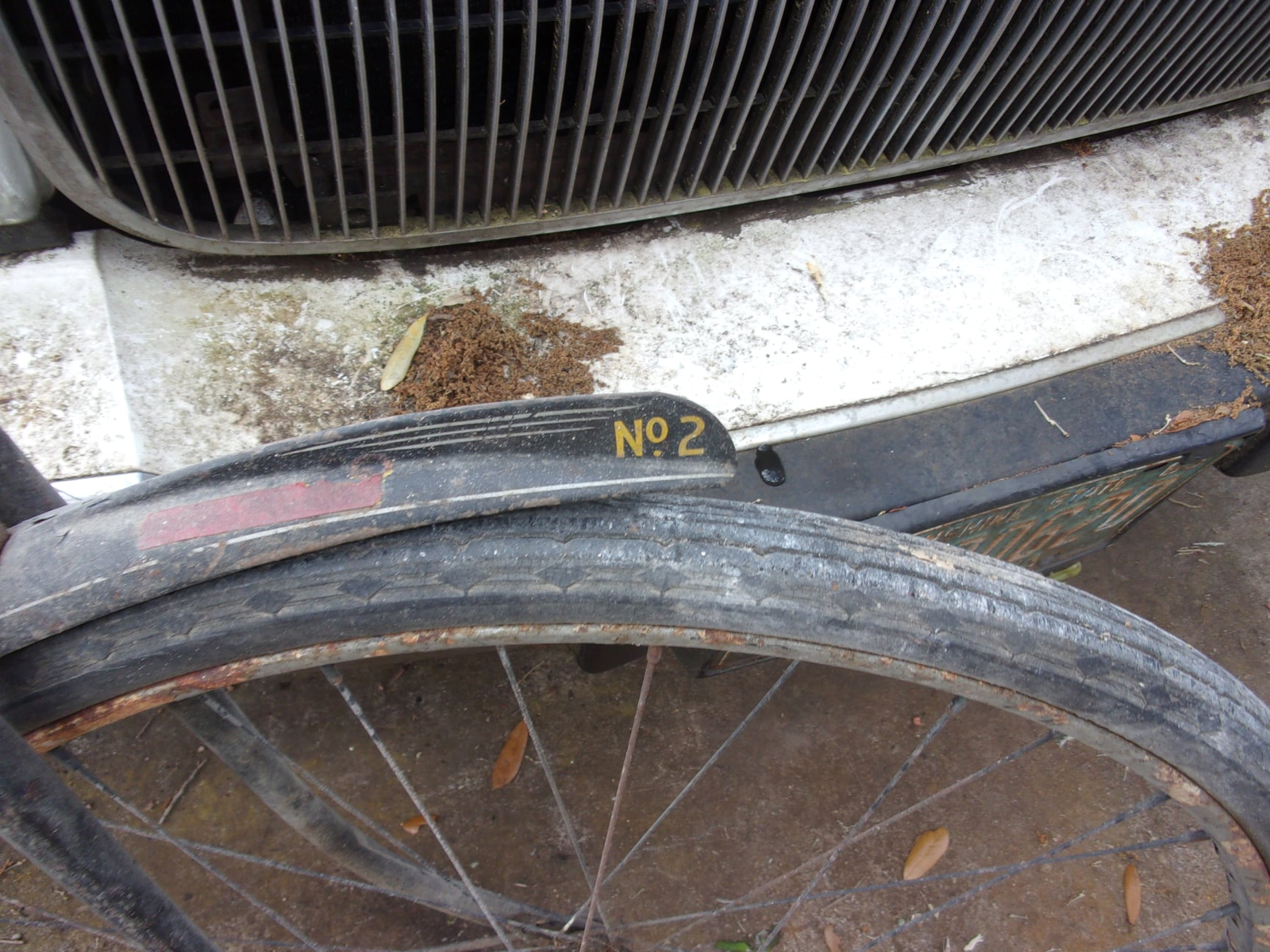 Last edited: