Wore out three sets of tires already!
The thought keeps crossing my mind of swapping in the bars and chainring from my ladies wartime bike. Easy enough to do or undo as I decide. Any thoughts appreciated.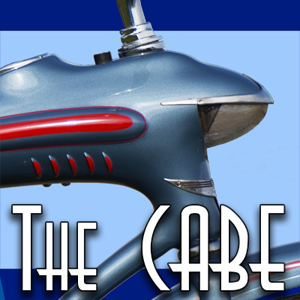 Will deliver this bike to MLC on Thursday or AA Sunday. Bike has desirable blackout parts. Wheels are a mismatched set, front looks to be a replacement. Decent original paint and decals. No shipping. Local pickup in Lansing, Mich or at the mentioned swaps. Missing the saddle and chainguard...

thecabe.com