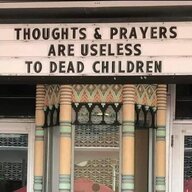 Riding a '37 Colson Imperial
Mar 4, 2012
19,417
35,713
East Los
Didn't ride it far. Looks like the sweetheart sprocket has to go. The extra washer needed for the chain ring to clear the frame causes chain misalignment with the rear cog. I do have another smaller chain ring - just had my '' heart " set on the sweetheart sprocket. Boooooo.
View attachment 1060061
How about trying an early Colson sweetheart chainring like was probably on there originally? I've seen smaller ones that may fit your frame better. I'm getting all itchy seeing that Schwinn piece on there...
Last edited: