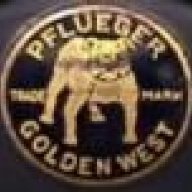 Jan 21, 2013
3,885
Bulverde, TX
Not always contempt, although there is often a tendency for a certain level of smugness on that front from many of my compatriots. I couldn't possibly comment, and, as I've mentioned before, you guys have us trumped when it comes to epic, scenic backdrops!
That Moser looks tall?
Of course I was partly being facetious, Darrin, but I've known people who collect old world antiques and make fun of what we call antiques on this side of the pond.
But you do have some Great masonry.
My Moser is a 64 cm frame - fits me great - my inseam is 35"
Last edited: