I finished a much needed overhaul on my 1919 Arch Frame Mead Ranger yesterday. It looked like this the past 7 years or so since the last time I built it up with fenders from an Elgin moto bike.
I fell in love with the bike IMMEDIATELY in this configuration. Like the thing was crafted just for me. An extension of my body......
Apparently others enjoy it as well since it won Best Bike at the 2019 Denver Tweed Ride.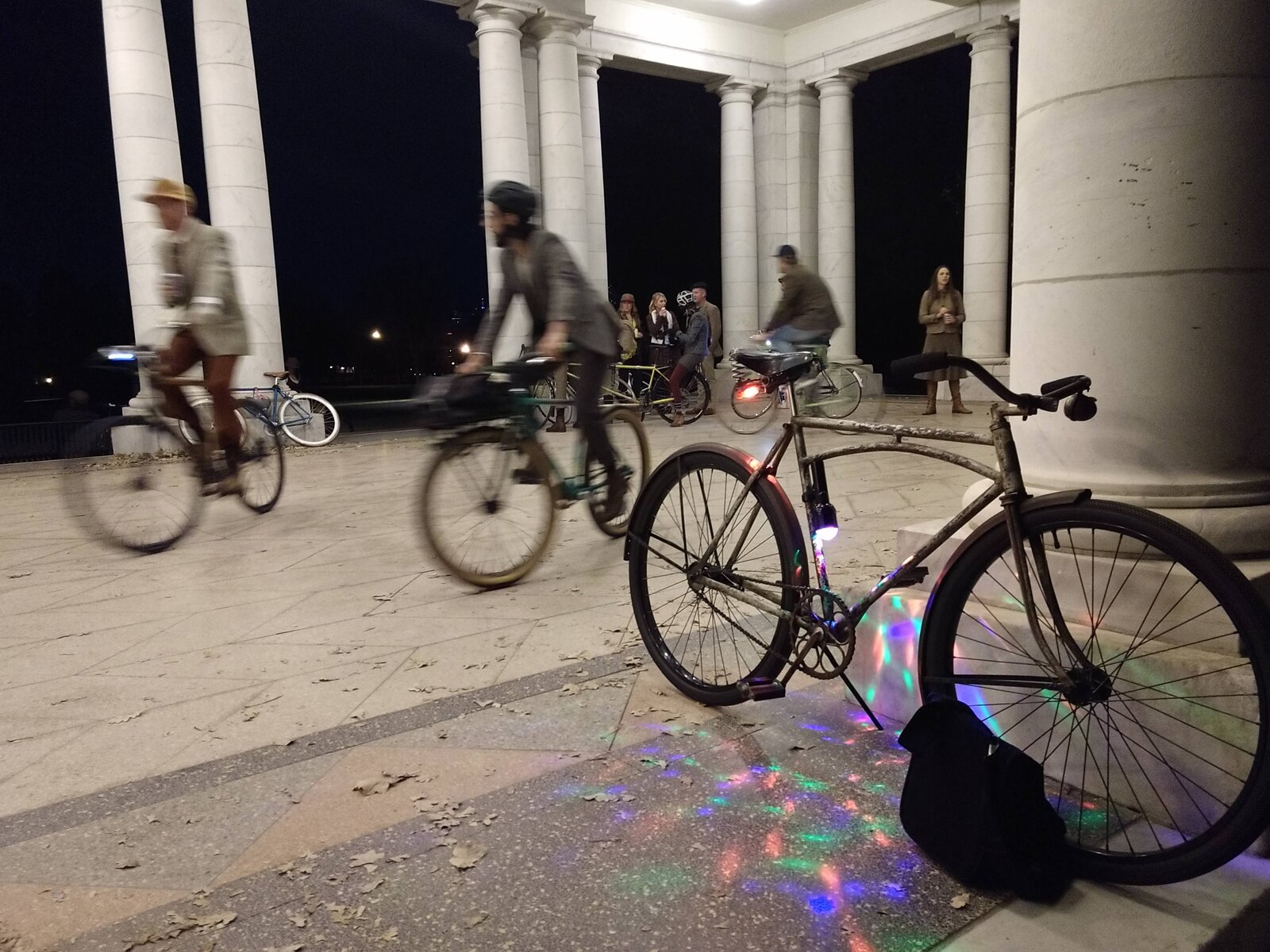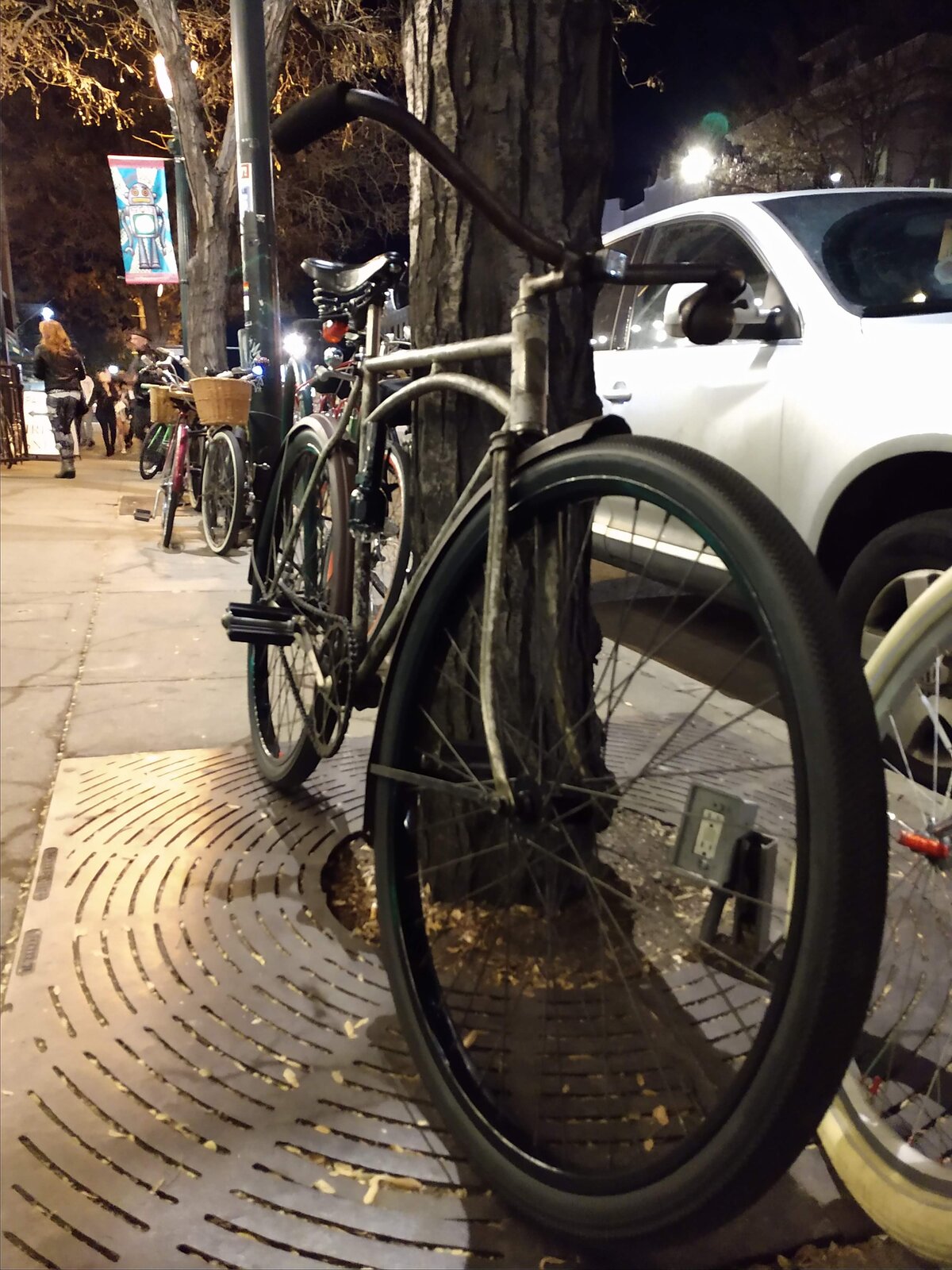 And got to select an Original piece of Art as a prize!
I did have to replace the 103 year old headset bearings with loose bearings. (HUGE difference!!) & bottom bracket cups. And lost the bracket that attached the front of the rear fender since it will be fenderless now.
I bought an Elgin from my buddy Blu at the Old Bikes Club Summer Swap last year so I had to try the fenders on a bike they actually would have been on since the Mead was disassembled. Elgin as found.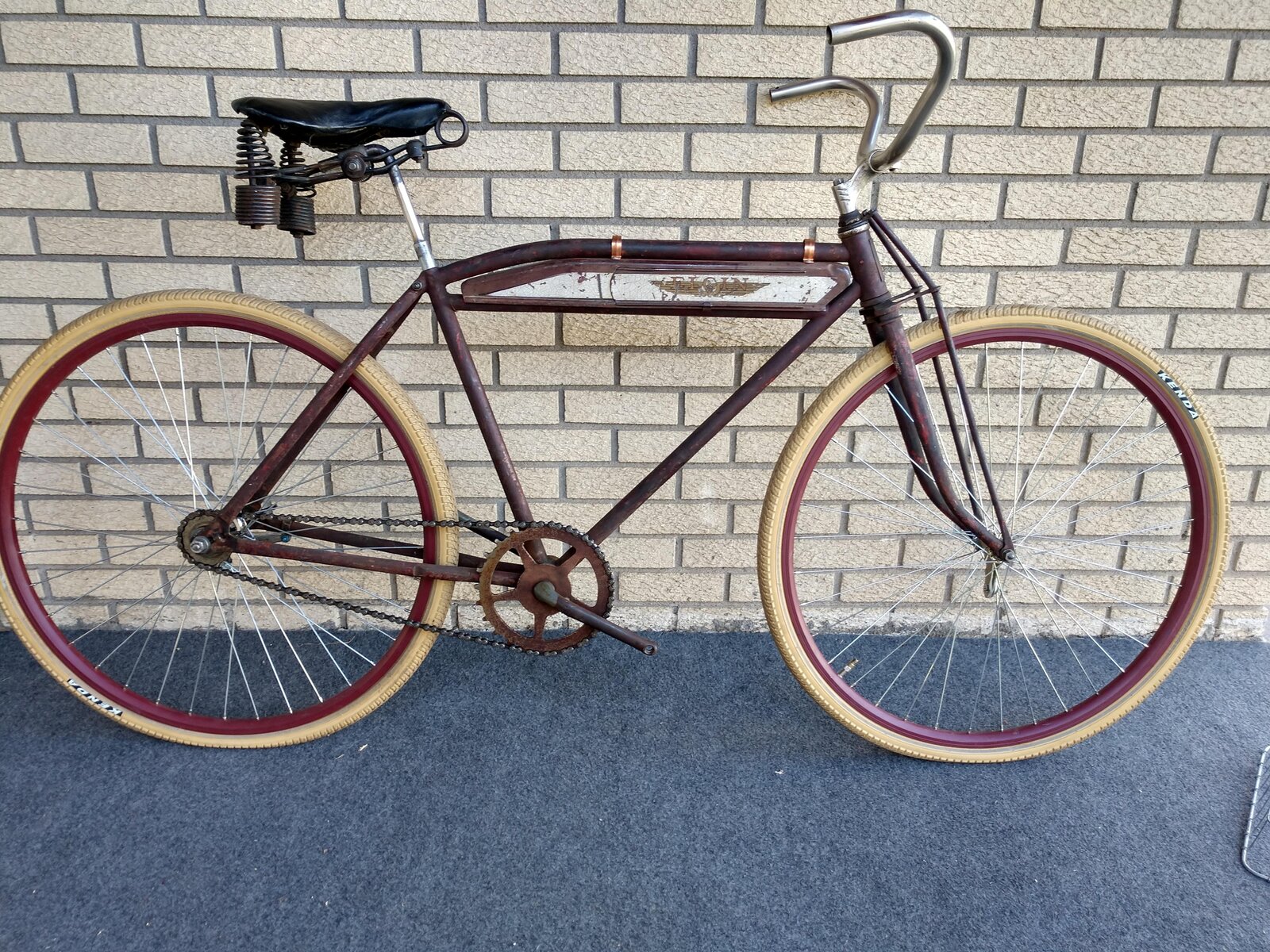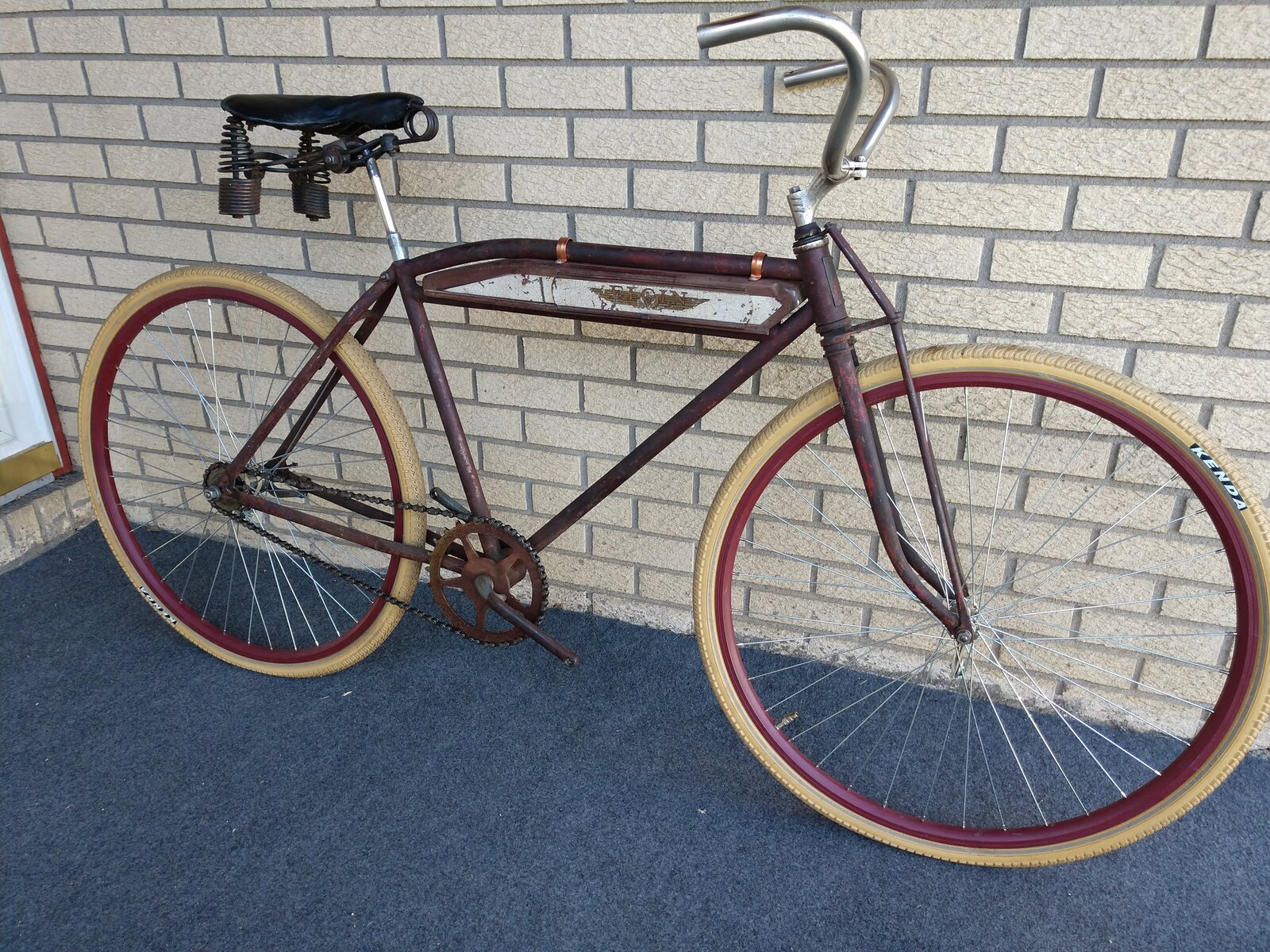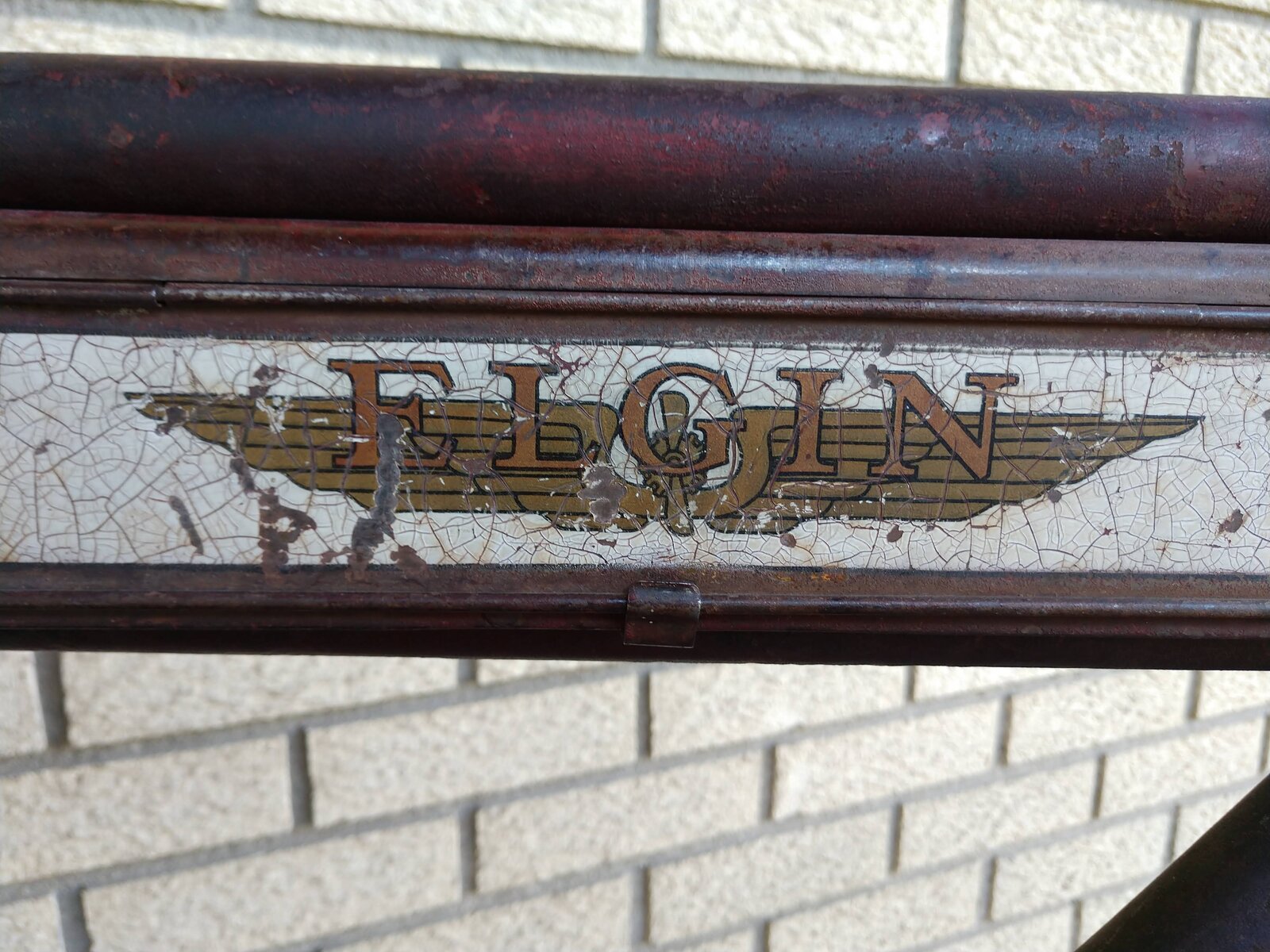 Elgin with Elgin fenders from the Mead.
Looks like they've been with the bike all along so they will stay with the Elgin along with the fork I got with the fenders.(Project coming soon to a bike forum near you!)
I hope to find some time soon to get back on my Mead to stretch it's legs. I have really missed riding it. I may flip the bars since it's kind of a ripper in it's trimmed down form. The Panaracer Gravel Kings are pretty impressive so far at max. 60 psi. Will be even better when I find the ideal tire pressure and renew my love affair with my oldest machine!
THIS bike is what they will pry from my dead hands before tossing me into the incinerator.
Last edited: