Wore out three sets of tires already!
I've never used an English Wheel until now. I rolled my wife's Shelby chainguard with it. I didn't want it to be perfect, it needed to blend in with the rest of the bike. It's very simple to use. I can roll fenders now...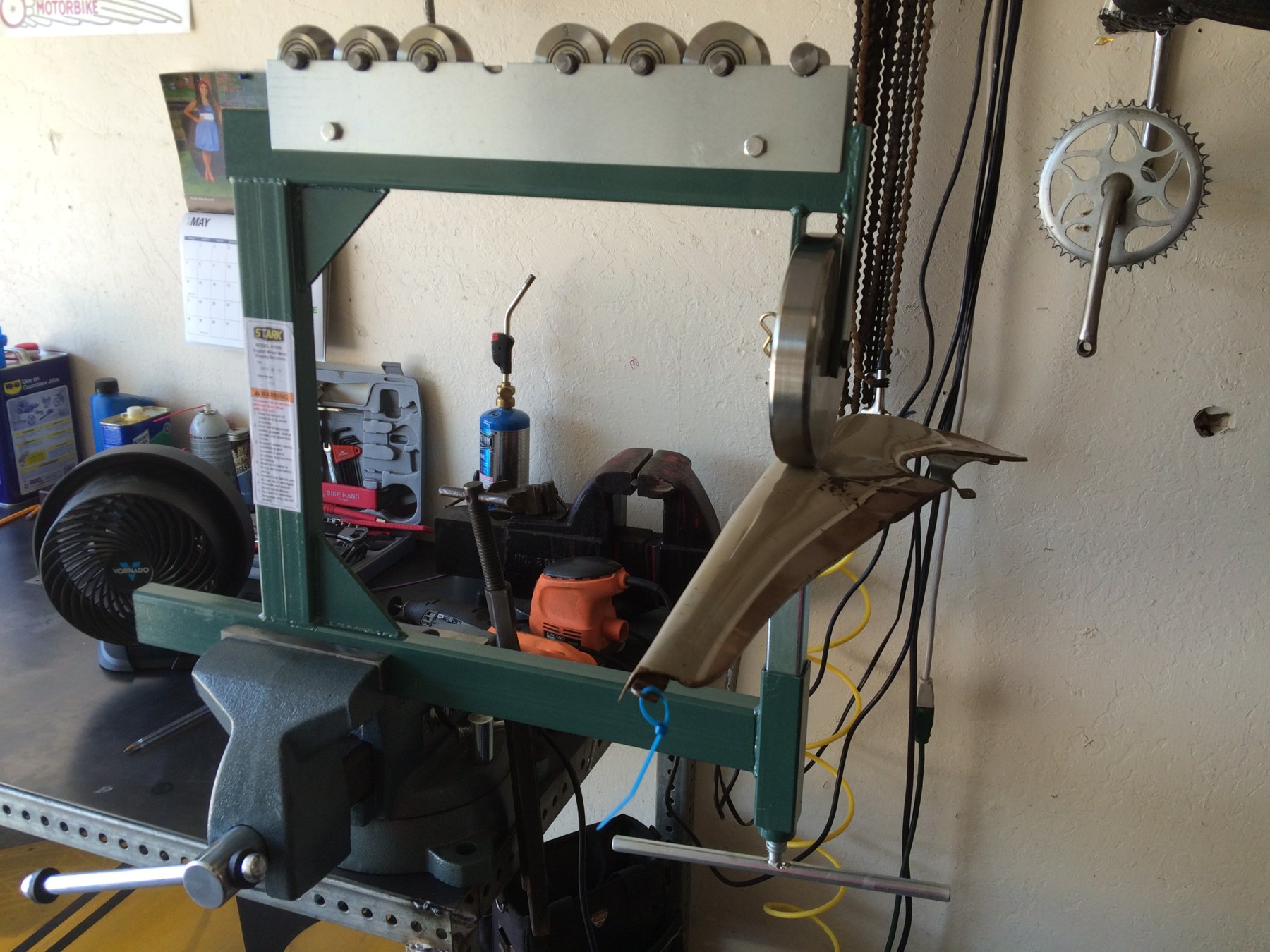 Done!!! She loves it...
Last edited: