Riding a '38 Autocycle Deluxe
Just about finished the clean up and service.on this heavy duty 1963 Columbia Newsboy Special.
Some paint damage but, finding one of these utilitarian used bikes in showroom paint condition I think is impossible. But, I'm sure there is one hidden in an attic or barn somewhere.
Had to hive the heavily rusted rims an acid bath, then Boiled Linseed Oil applied to keep the corrosion at bay.
Had to replace one of the "Davis" Western Auto "puncture proof" tires on the front wheel with a "pay it forward" Davis replacement.
I think it looks just right with the scratches and some pitting. It rides smooth as expected.
As I found it
A little elbow grease brings it to this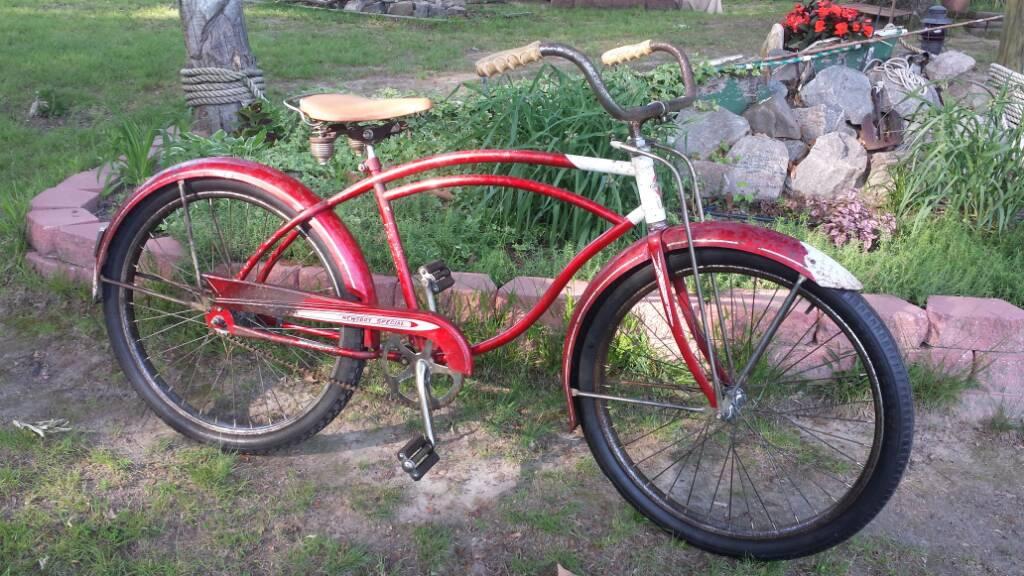 It's all about the Tanklights!!
How did I run out of room so fast?