Finally riding a big boys bike
This thread is for those who may have never seen this. bike.
In around 2009, I wanted to build a "What if" fantasy bike that Schwinn never did, but it should have been offered in 1961 and 1962 along side their 5 speed Corvette. So in 2009 and 2010, using all somewhat period Schwinn parts and a base 1961 Mark IV Jaguar 3 speed bike, I took the drive train from a 1966 Collegiate 5 speed and integrated it into this old Jag and made it look factory. I used the stem shifter from the Collegiate as well so there will not be any tank clearance issues. This is the resulting bike I came up with. I present you with, the new for 1961, the Schwinn Mark IV Jaguar 5 speed with derailleur gears. Probably would have marketed for around 5 dollars more than the 5 speed Corvette back then. It cost me a small mint to build this thing in 2010, including a total repaint of the frame and the topside of the chainguard in the original Radiant green. It is still my dream flagship bike, today.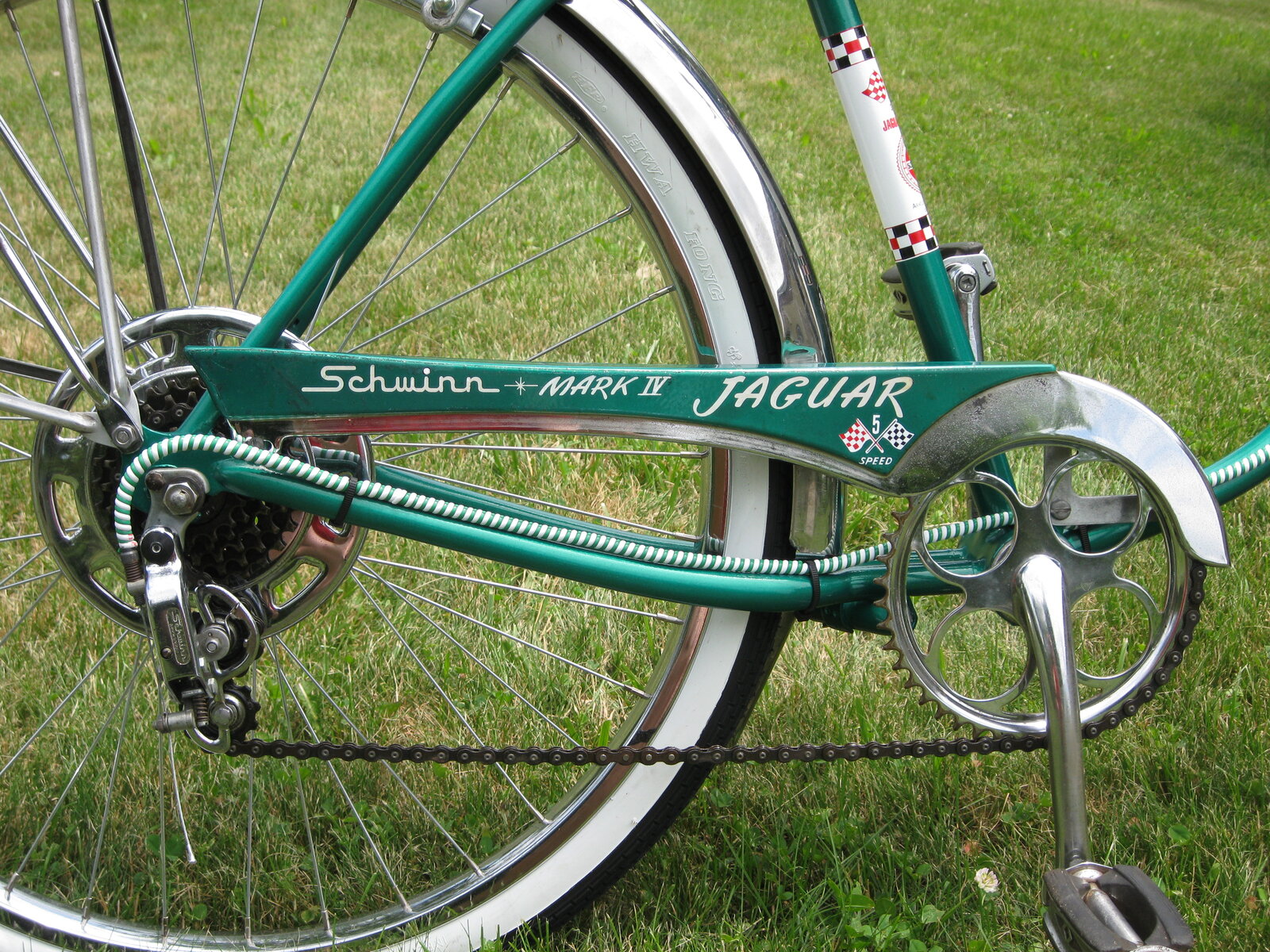 Last edited: