Any pictures? Would love to see them.
I have several 6 inch, a couple 12 inch, a 15" and a 18"
Still need to find a 4, 8, and 10. I have some 8s and 10s but not this old. The old ones say DROP FORGED STEEL on the handle. I really like the ones with the nice patina. The 6" are the ones I use most often.
here's one of the 6"
here's the 15" and two 6"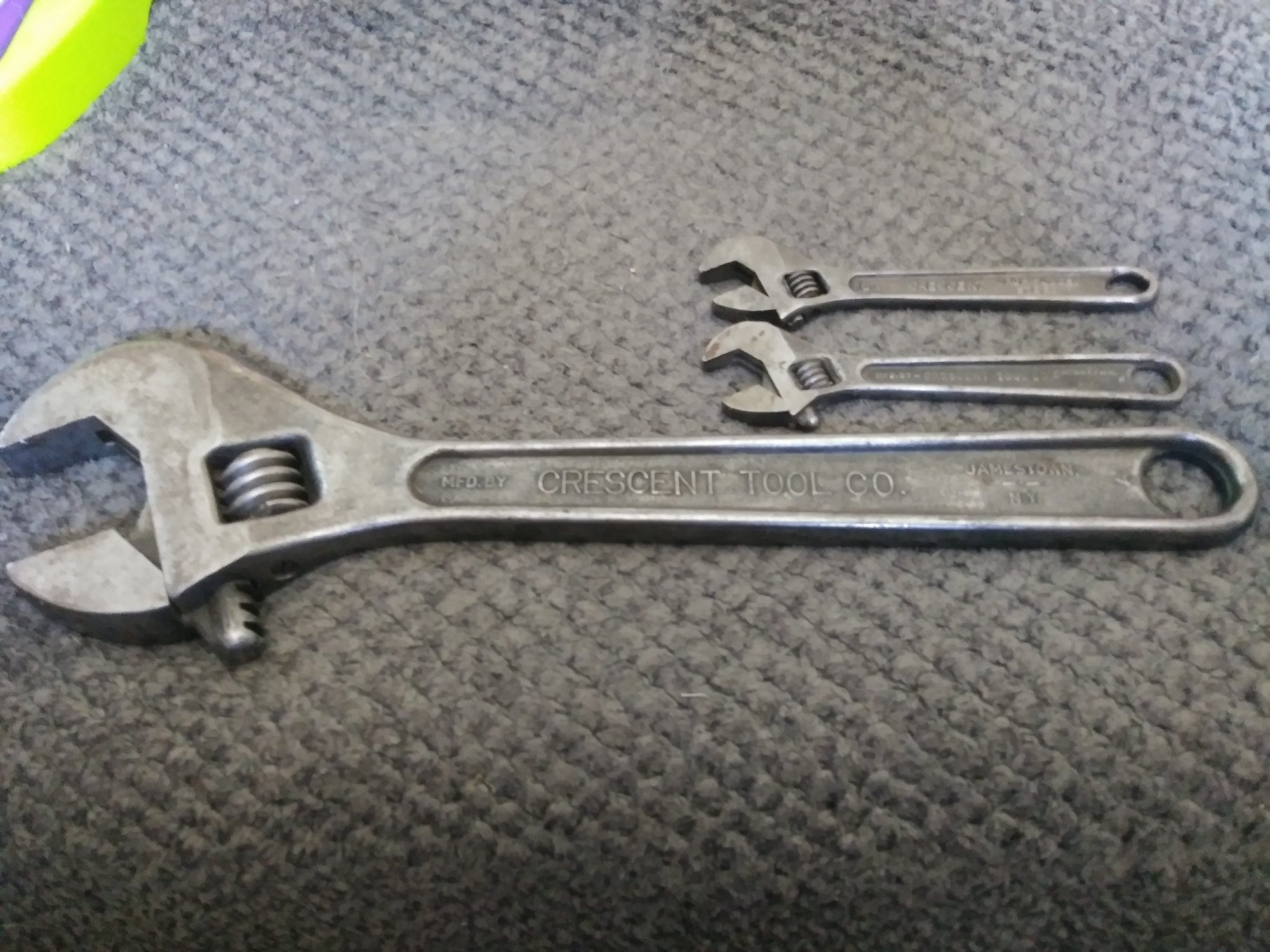 here's the 18"
My wife thought I was nuts when I said I was going to clean it up. Still works like new!
I think I have 3 or 4 of the 12"
here is one of them