Finally riding a big boys bike
Jul 10, 2007
165
12
Long Beach, United States
Had this a few years with intent to restore it with my dad. It never happened and doesn't look like it will. So it's time to move it out.
Hawthorne frame. Lots of great parts. Whizzer springer, large pan seat in nice condition, new departure front brake hub. Many new parts to rebuild including gaskets, bearings, piston and rings, bolts, spokes, covers, controls, etc. not pictured are fenders and a whizzer book.
It needs a considerable amount of work but it's a worthwhile project.
I would like to sell it locally. I'm near Long Beach, CA. Call with any questions or to schedule a viewing
Reduced Asking $900.
Thanks,
Kevin 562-704-9775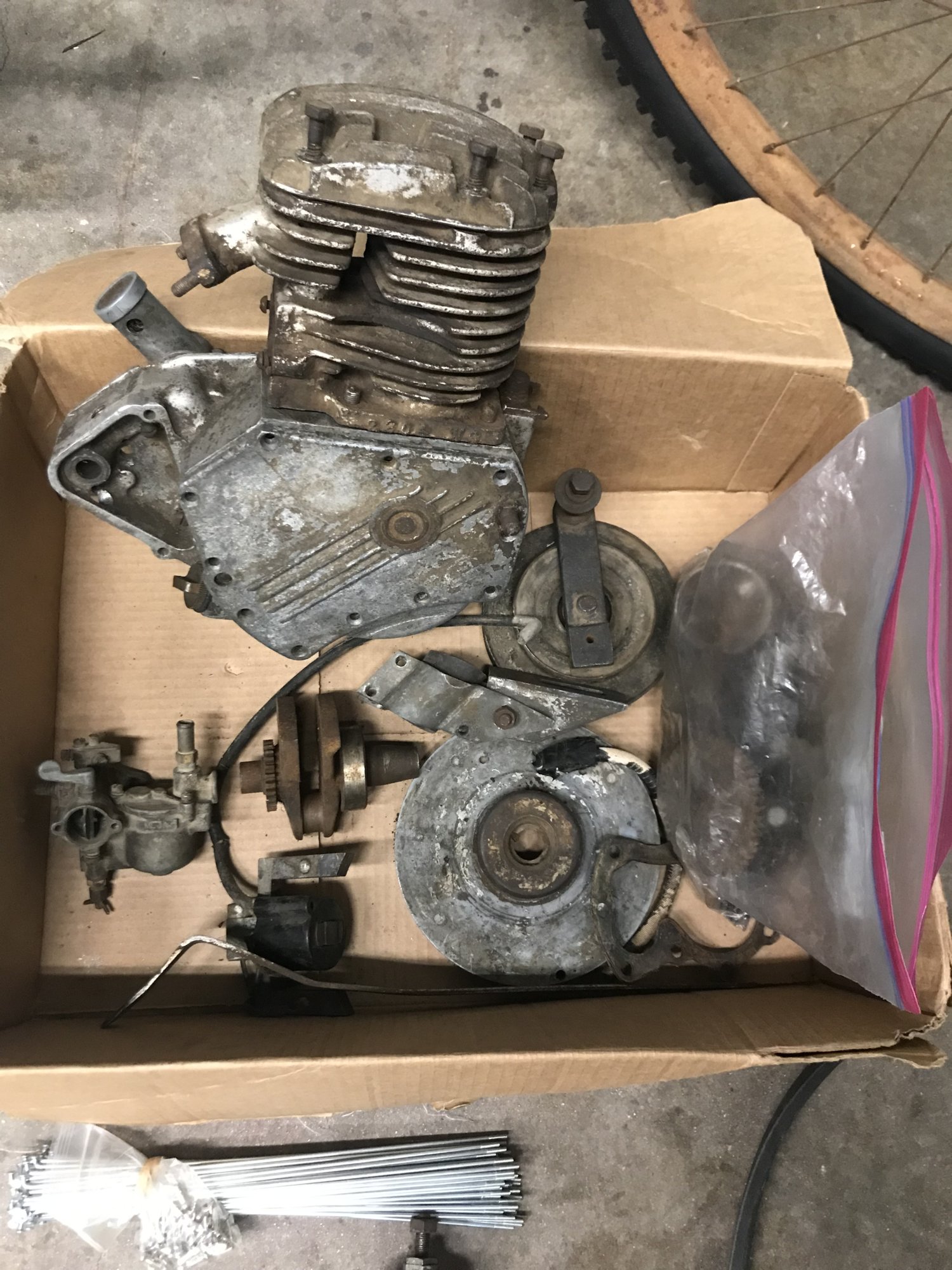 Last edited: