Jul 11, 2012
13,237
17,932
Monrovia, CA 91016
Pre-WWII Murray-built bikes used a similar frame construction to post-WWII Schwinn. Mislabeled as "fillet brazing" the head- and other tubes were forgings and electro-welded to the main tubes. That's how they got those really nice smooth curves, w/o time consuming brazing and finish work. This is what I've observed over the years, and am not offended to learn that I'm mistaken
Here's some pics of Murray and Westfield key points that help me with i.d.'s:
Murray Pre-WWII: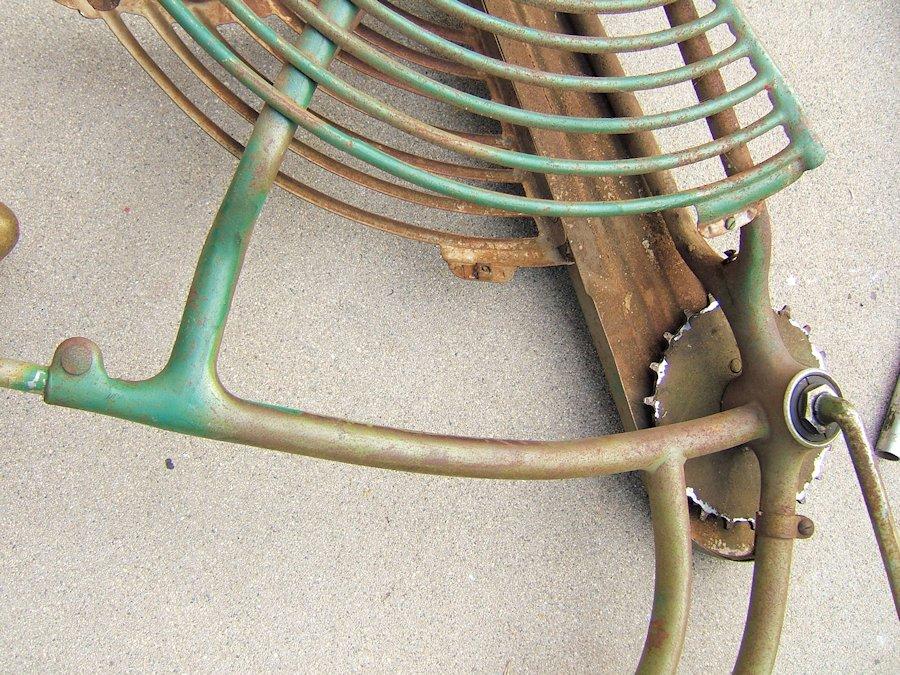 You can see that there are 2 types of seat post clamp areas, one that takes 2 shims, and one that doesn't.
Some bikes had the "hourglass" at seat- and chain-stay, some did not.
The fork shown is AFAIK unique to Murray.
From what I've seen most pre-WWII Murray bikes you'll find do not have rear fork ends threaded for chain adjusters, but they were made that way, usually seen on Mercury badged bikes:
Last edited: