this
Peugeot lady
was born in France at the beginning of the roaring twenties (+/1921)
she survived even WWII, many of her family did not, claimed by the Germans and melted for new Weapons of War
but .....even today, nearly hunderd years later she is still good looking ! .............nickle plated condition & ORIGINAL PAINT !!
I met her several years ago, gave her a good clean and some new " dancing shoes" ( Michelin tires) and I loved it to take her for a ride
all original parts marked Peugeot (frame, chainwheel, chain, chainguard, freewheel, hubs etc...), except for the saddle, look at the super nice pedals !!
now I'll let her go to hit the road again, well equiped with 2 brakes, a nice Peugeot bell,(like the sound of music), wooden mudguards, chain Guard , cow horn grips, red rear reflector etc...
who wants to take her for a ride ....???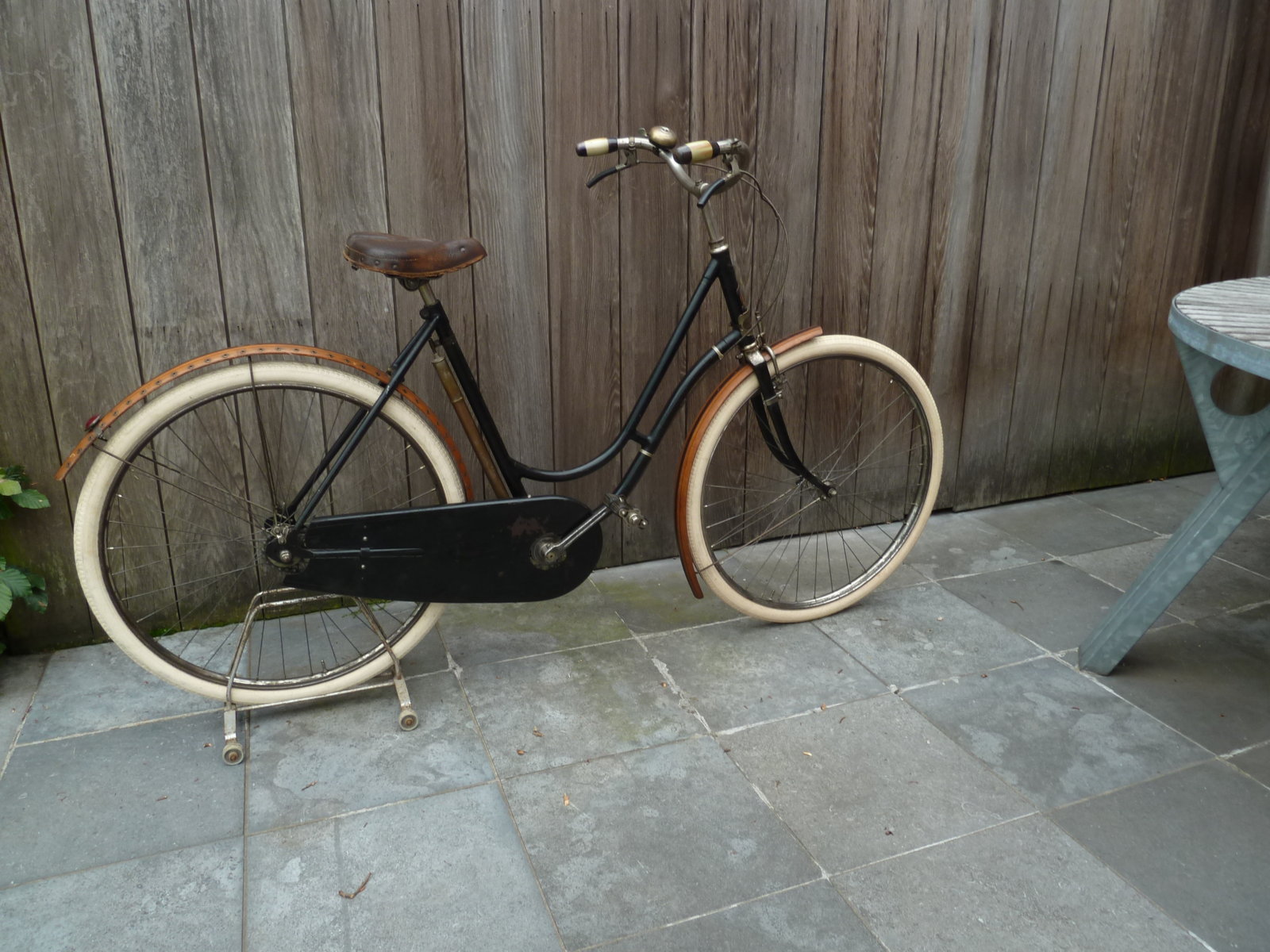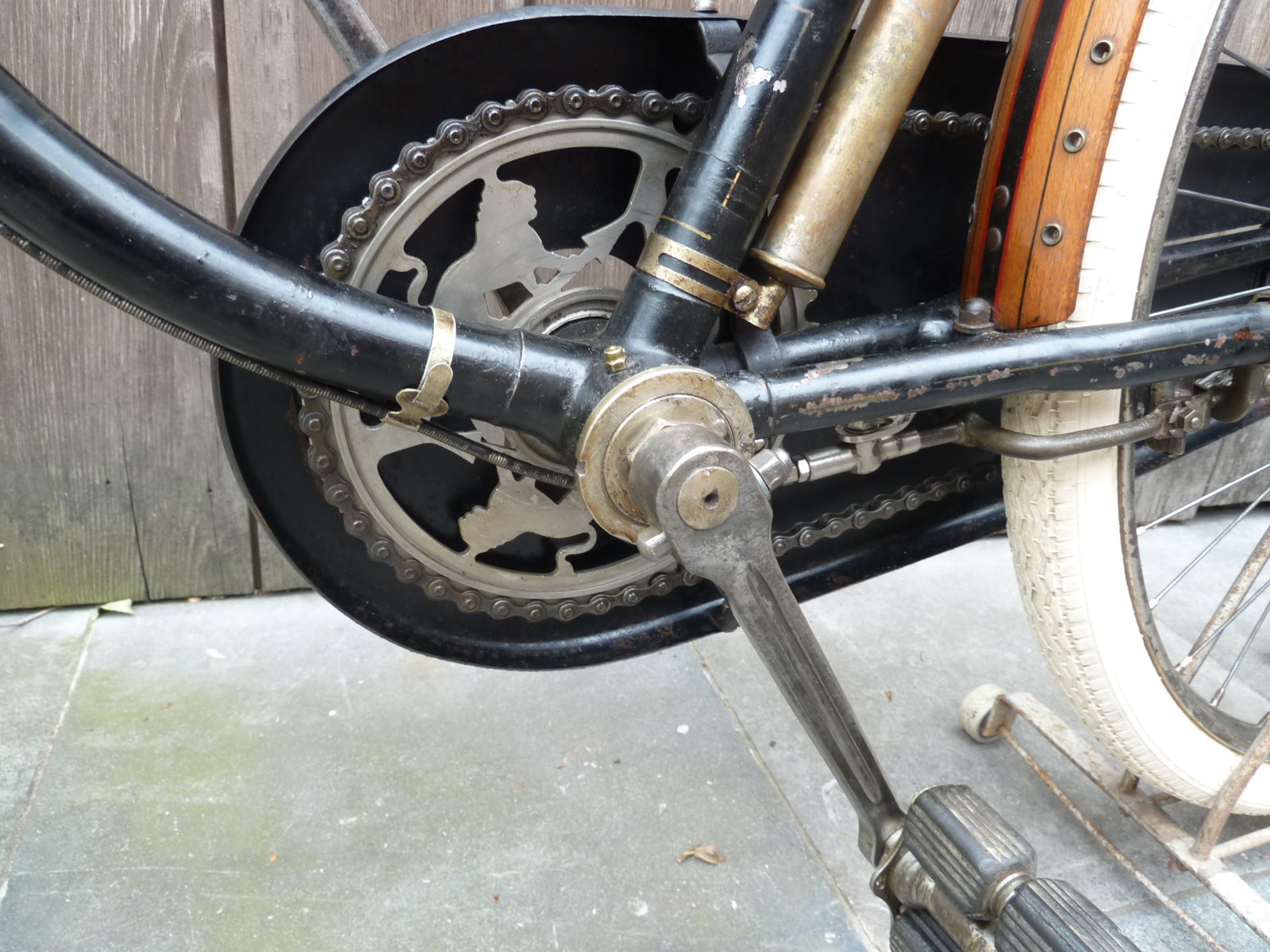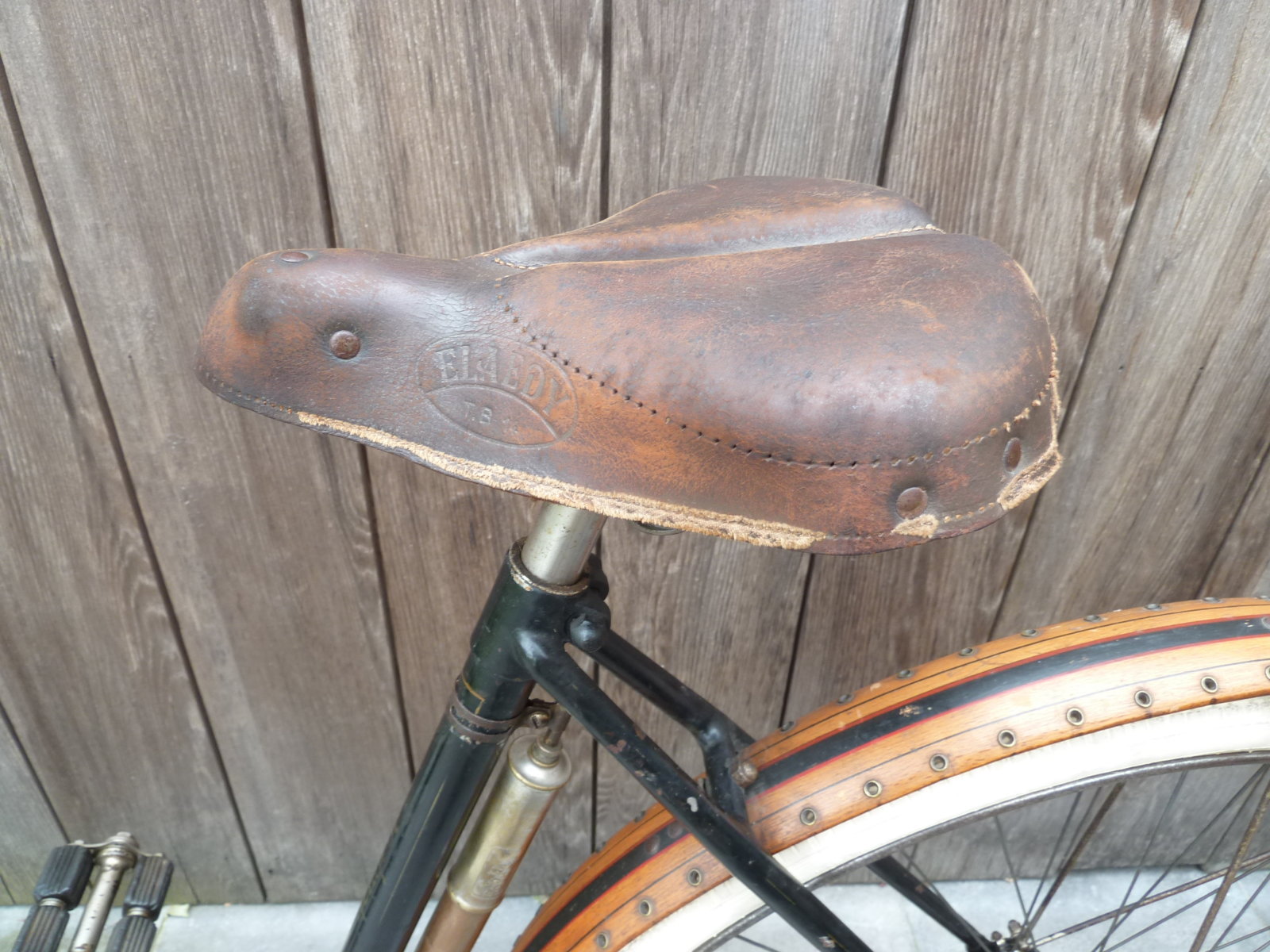 Last edited: