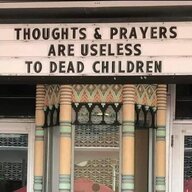 Riding a '37 Colson Imperial
Mar 4, 2012
19,419
35,713
East Los
Oh my. That's a freakin horrible loss.
Keep in mind everything we heard is hearsay. Only Bernard and those involved with storage unit auction know the real story. Apparently, Bernard forgot to pay the fee on that unit, so it wasn't that he
couldn't
pay it. Just an unfortunate oversight on his part.